Even anti-vaxxers must have freedom of speech
Criminalising anti-vaccine groups would be deeply illiberal and counterproductive.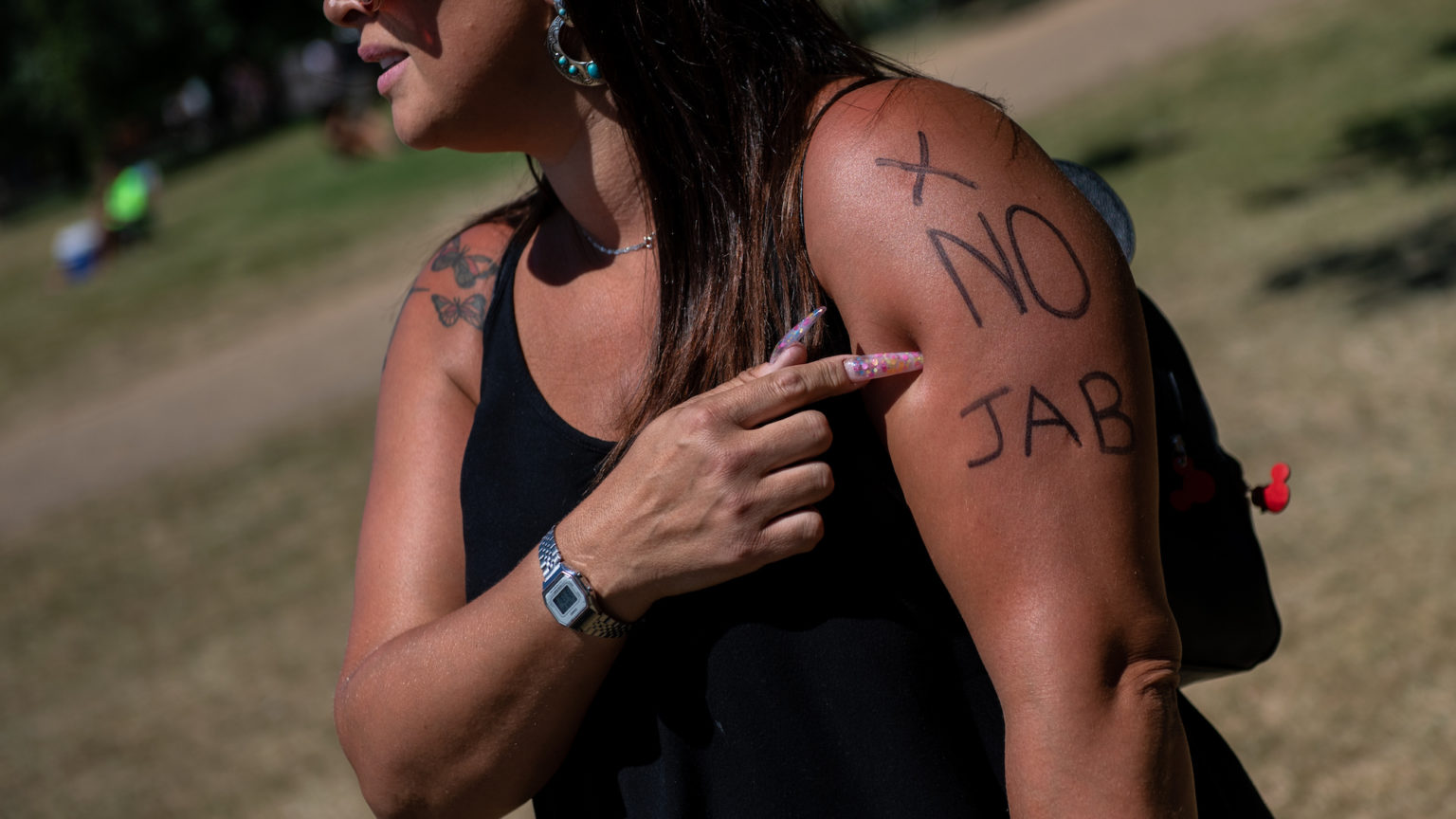 First the good news. It seems that soon we will have a coronavirus vaccine, which could protect people from the devastating impact of this virus. The progress that has been made in developing a vaccine is testimony to the power of human ingenuity and the wonderful work of scientists across the world. The development of a vaccine in such a short period of time should make all of us feel hopeful about humanity's capacity to deal with the global threats we face, now and in the future.
But, sadly, there is also bad news. The bad news is that sections of the scientific and cultural establishment want to criminalise anyone who dissents from what they call the facts of vaccination. A recently published rapid review on Covid-19 Vaccine Deployment demands that the public be 'inoculated' against misinformation. The Royal Society and the British Academy believe it should be made a criminal offence to spread anti-vaxx myths. They want the public to report offenders.
This call to police discussion around the issue of vaccination, and to criminalise anti-vaxx agitation, calls into question our right to freedom of expression and our capacity to make choices about our lives.
Let me make my position clear: I am totally against the recent wave of campaigns against vaccinations. I am appalled that so much effort went into discrediting the MMR vaccine, for example. Thanks to the propaganda of anti-MMR campaigners, and some journalists too, far too many people have become wary of vaccinating their children. Unfortunately, surveys suggest that 36 per cent of people in Britain are either uncertain about the coronavirus vaccination or are unlikely to get themselves vaccinated.
However, criminalising people's views – no matter how incorrect and dangerous they might be – is morally wrong because it undermines the most precious freedom: freedom of speech. In recent years, far too many interest groups, media outlets and lawmakers have become enthusiastic supporters of censorship and of the criminalisation of dissent. They accuse their targets of spreading fake news, hate speech or lies.
This trend for limiting freedom of speech constitutes a far greater threat to democracy than the erroneous views promoted by conspiracy theorists and fake-news entrepreneurs. Why? Because once the authority of free speech is undermined, public life itself is threatened; people come to be deprived of the opportunity to discuss, debate and clarify the issues that confront our society.
Curbing free speech is wrong at the best of times. It is particularly destructive in the context of the current climate of fear and uncertainty surrounding the Covid pandemic. The public is entitled to debate all of its concerns about the Covid vaccine. We all know that the vaccine was developed in great haste. We also know that pharmaceutical giants stand to make billions of dollars from the vaccine. It is also the case that there are important questions to be asked about the safety and efficacy of the vaccine.
In such circumstances, shutting down dissent will not only deprive citizens of the ability to voice their views on matters of the utmost importance to society – it will also enhance the climate of suspicion that already prevails in relation to Covid and the vaccine. The question 'What are they hiding?' will be asked by millions of people, even some who, right now, are in the pro-vaccination camp.
Contrary to the illiberal sentiments expressed in the rapid review on Covid-19 Vaccine Deployment, you cannot 'inoculate' people against views that are problematic or dangerous. Using the medical model of 'inoculation' in relation to public life and public debate debases democracy. Those who are serious about promoting the cause of vaccination need to rely on old-fashioned sound arguments. We need to take seriously the concerns expressed by the anti-vaccination lobby, understand why they have adopted such misguided and erroneous views, and be open to the possibility that there may be something important and even rational about the sentiments they express.
Through such engagement, we will be able to further develop and refine our own views about the benefits of vaccination, and hopefully convince those who are fearful to overcome their hostility to vaccines.
Frank Furedi's new book Democracy Under Siege: Don't let Them Lock It Down is published by Zer0 Books.
To enquire about republishing spiked's content, a right to reply or to request a correction, please contact the managing editor, Viv Regan.