The BBC takes on its virtue signallers
For as long as we are forced to fund it, we should expect its journalists to be impartial.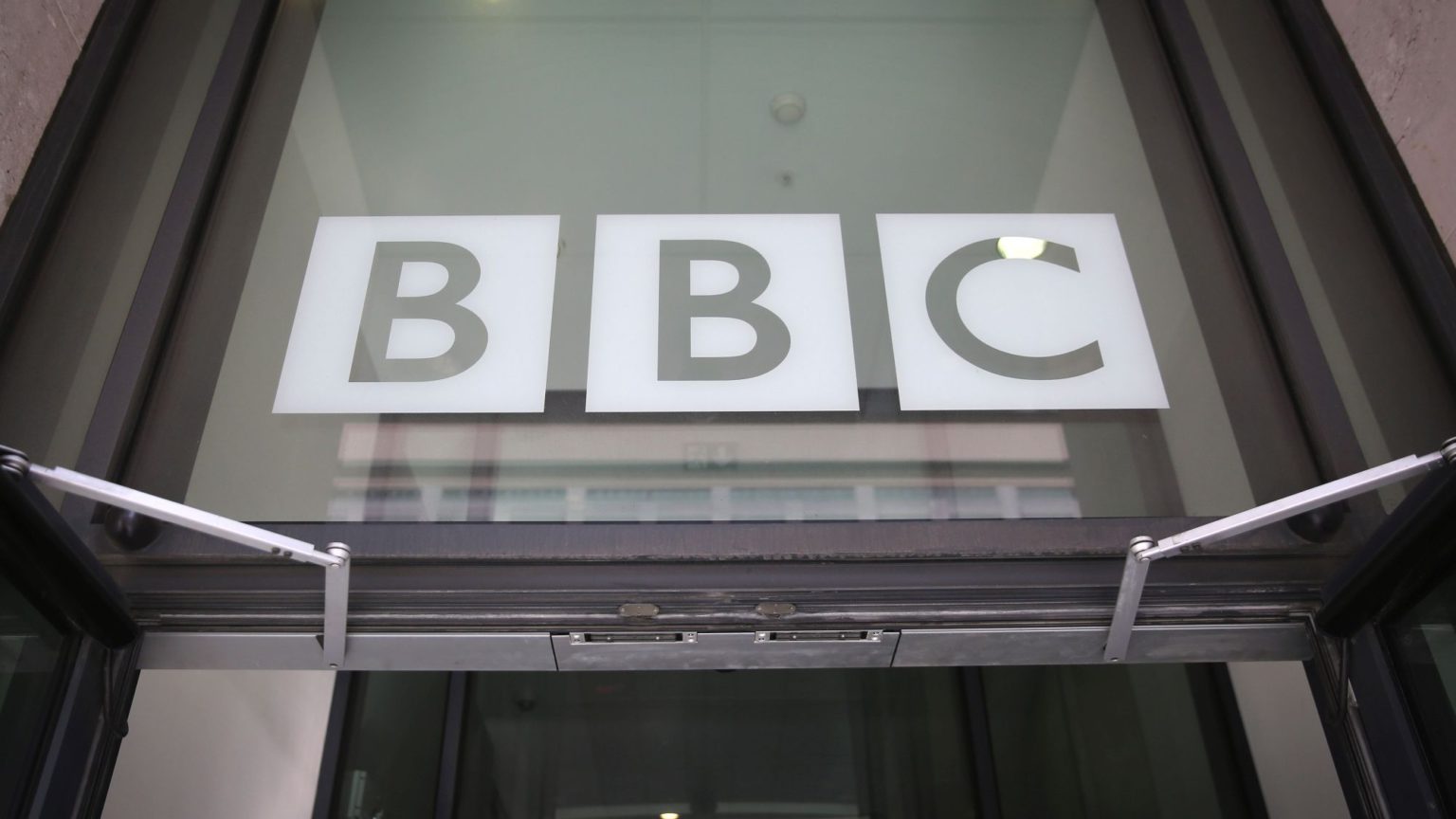 There are quite a few BBC presenters, news anchors and journalists, such as Huw Edwards, Emily Maitlis and Gary Lineker, who have taken to using their public profiles to become self-appointed leaders of opinion on social media and elsewhere. And they normally – although not always – side with the metropolitan left.
The new BBC top brass has now said that this has to stop. 'If your work requires you to maintain your impartiality', it told news-related staff: 'Don't express a personal opinion on matters of public policy, politics or "controversial subjects".'
There followed a minor Twitter furore, with dark threats of disobedience or litigation from those BBC journalists feeling silenced, and emotional questions as to whether gay presenters now even had to keep away from events, such as Gay Pride marches. (In the latter case, the BBC said yes they should keep away, only hurriedly to change its mind later, assuring people that such events were not really political at all, but merely celebrations.)
This might be one of the rare cases where the actions of BBC, and its restrictions on free speech, probably deserve support. Using fame built up as an employee of an organisation promoted as a model of solid impartiality to gain traction for your own highly partisan personal views is a classic case of wanting to have your cake and eat it. For example, for Huw Edwards to describe his liking of a Labour tweet – 'Vote Labour to save the NHS' – as an innocent non-controversial expression of support for a national institution is childishly disingenuous.
More to the point, even if you are a die-hard supporter of free speech, there are a few cases where you must accept the right of an employer to tell its employees what not to say. A local branch of Momentum could hardly be expected to tolerate repeated praise of Margaret Thatcher from a professional organiser, nor an evangelical church Facebook posts from its pastor in favour of devil-worship. The same ought to apply if you are employed editorially by the BBC. It is not only in the business of overtly unbiased programming; it also owes a statutory duty of public impartiality in anything political.
The funding of the BBC by a compulsory levy on the public backed by the power of the state is itself pretty indefensible. But, while we are stuck with it, we have every right to expect impartiality. After all, people at the sharp end of the TV tax have every right to object to their compulsory contributions being used to support people promoting partisan points of view they may violently disagree with.
So, the BBC probably is in the right here. If you are employed by it to be a non-partisan journalist, but tweet partisan stuff, you are not doing your job, and your employer should be able to tell you to stop.
However, there is a much more serious free-speech problem at work here. At present, it is much too easy for organisations in the UK, including entirely private ones, to control what people say even if it doesn't have any direct connection with their job. Employers can adjust their contracts of employment to introduce almost any restrictions they like on what employees say outside the workplace. For instance, if a company says its values include transgender acceptance, that means that no one – not even the janitor – can tweet that a trans man isn't a man.
Employers increasingly feel very free indeed to dictate what views it is acceptable for employees to express. Whether it is a hospital trust firing an accountant because of his beliefs about gay family life, or Asda sacking a disabled checkout operative for sharing a Billy Connolly video critical of Islam on his private social-media account, employers are intruding ever more into their workers' private lives. And there is not much the workers can do.
Nor is it only employers. Professional associations do the same, with even scarier results. A barring by them means you cannot ply your trade for anyone, even someone happy to take you on, warts and all. Would you like to be a social worker? That's fine, but you have to accept the rules of an outfit called the Health and Care Professions Council over what you can say on obscure US websites about gay people, as Felix Ngole found to his cost. If you are a lawyer you can be disciplined for an ill-tempered Twitter spat, or for being rude in a private capacity about religion. Indeed, most professional disciplinary bodies insist that you do not say anything likely to bring the profession into disrepute, and that includes public statements to which some may take offence. This means that professions now regularly regard it as disreputable to be seen even to tolerate the presence of members with unorthodox or unwelcome views.
This will not do. If you believe in workplace rights, what we need is straightforward: a free-speech charter for workers. Provided a person makes it clear he or she is speaking in a private capacity, then whatever the contract of employment says it should be illegal for an employer – even the august BBC – to discipline them except where it can prove that the expression of those views directly impinges on his or her job. And the same must go for professional bodies; unless a person's views clearly call into question his professional competence, he should not fear losing his livelihood. Now there's an idea for Boris Johnson, if he's looking for something to take his mind off Covid.
Andrew Tettenborn is a professor of commercial law and a former Cambridge admissions officer.
Picture by: Getty.
To enquire about republishing spiked's content, a right to reply or to request a correction, please contact the managing editor, Viv Regan.