Johnny Depp's loss is press freedom's gain
Libel laws exist for the rich to try to silence their critics. Especially if what they're saying is true.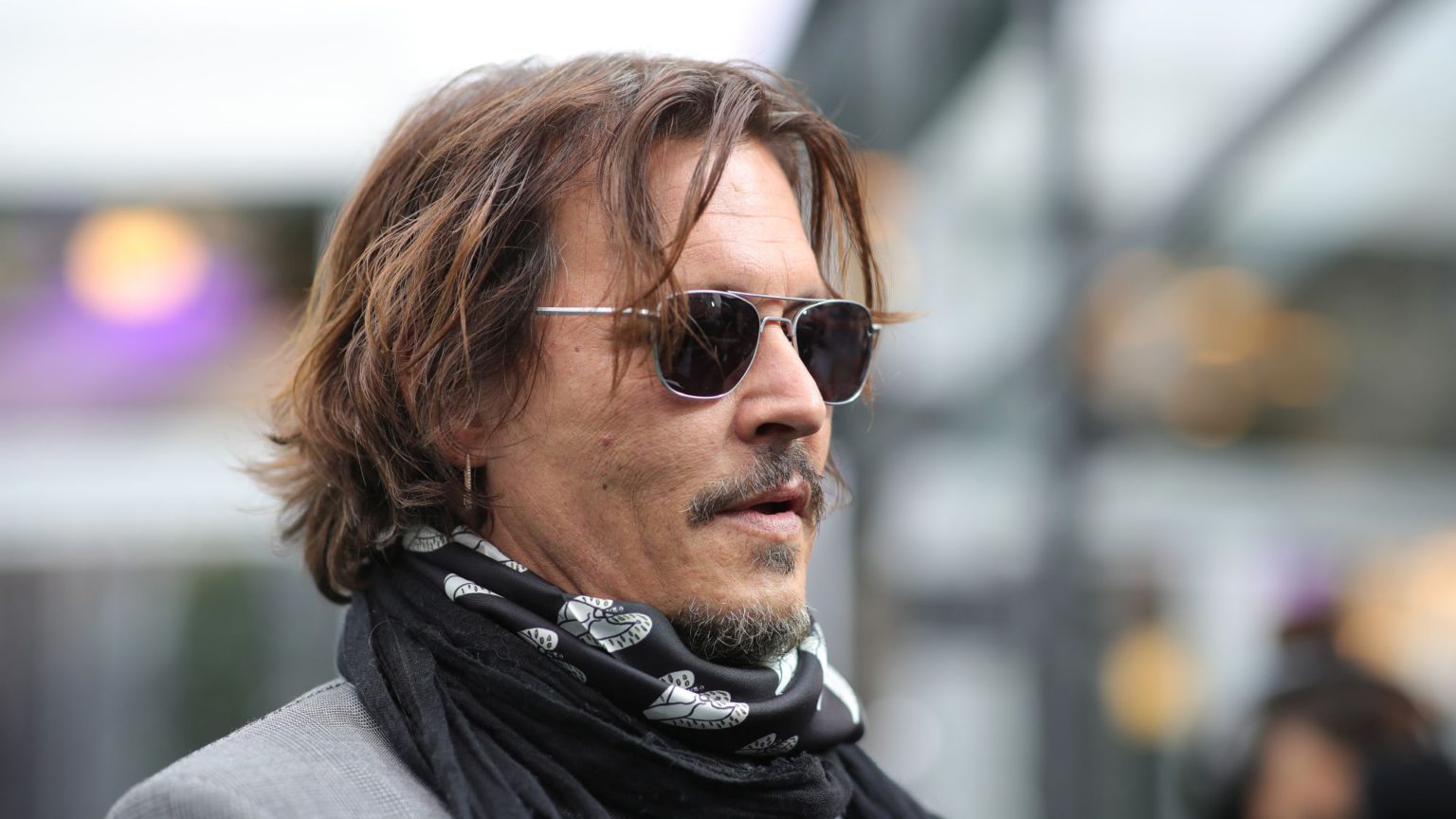 Johnny Depp has lost his libel case against the Sun after a judge ruled that its use of the term 'wife beater' was accurate, as '12 of the 14 alleged incidents of domestic violence had occurred'. Depp plans to appeal.
So, a win for victims of domestic violence? Hardly.
Depp's abuse against his ex-wife Amber Heard has already been the subject of several trials, acquittals and public showdowns already. To see this particular trial as the final verdict on Depp is to ignore the fact it is likely just one more stage in an increasingly tawdry public spectacle. We should fully expect more to come, with or without tales of severed fingers and soiled beds.
In 2016, for instance, the pair settled their differences out of court, signing non-disclosure agreements. They even issued a joint statement describing the relationship as 'intensely passionate and at times volatile, but always bound by love'. But after Heard wrote an op-ed for the Washington Post in 2018, talking about her experience as 'a public figure representing domestic abuse', the non-existent relationship broke down again.
Blaming Heard's Washington Post article for the fact that he had been dropped from the Pirates of the Caribbean franchise, Depp filed a defamation lawsuit against Heard in 2019. By the time the Sun published its article calling Depp a 'wife beater', and arguing that he shouldn't be allowed to continue to star in any of the Fantastic Beasts films, Depp and Heard were already up to their ears in yet more legal proceedings.
Supporters of both parties have constantly tried to weaponise their stars as victims, with Heard a representative of #MeToo and Depp the face of men's rights. This trial was no exception. Heard's cheerleaders seized on the tales of a drug-addled Depp's attacks on her, how he ripped out her hair, punched and hit her, as well as grabbing her by the throat and throwing things at her. Supporters of Depp pointed to recordings of Heard admitting to 'hitting' and mocking him. If Heard appeared far from saintly during court proceedings, Depp came across as, at the very least, a deeply troubled and unpleasant man.
But more important than the tawdry details of Depp's toxic celebrity relationship is his use of libel law to try to silence the press, in this case the Sun. In doing so, he showed, once again, how, in the 21st century, English libel law is still being used by the rich and powerful from around the world to prevent their secrets from being aired in public.
Depp is far from alone in doing this. Many other so-called libel tourists have also come to England to use its arcane but stringent libel laws in order to silence their critics. The Defamation Act 2013 was meant to address libel tourism, tightening the test for claims involving those with little connection to England or Wales. But it has not been successful. In 2015, for instance, wealthy Russian businessman Vladimir Sloutsker was able to sue a Russian journalist over her claims he had taken out a contract to kill the husband of a campaigner. At the High Court, Justice Warby awarded him £110,000 in libel damages.
Often, libel law is used domestically for similar ends – as a means to take down or silence an opponent. In 2017, for instance, food blogger Jack Monroe won a libel case against loudmouth Katie Hopkins after she mistakenly tweeted that Monroe had supported vandalising a war memorial. Hopkins had mixed Monroe up with journalist Laurie Penny.
And sometimes libel law serves petty ends, too, as it did in 2008, when Labour peer Shami Chakrabarti threatened to sue Andy Burnham for saying that she had been having 'late-night, hand-wringing, heart-melting phone calls' with Tory David Davis. Burnham was forced to write an apology.
It might sound tempting to support laws that claim to stop lies being told and reputations being tarnished. Indeed, there have been some heartbreaking cases of people trying to use libel for precisely these ends – like that of Vernon Unsworth, who played a crucial role in saving 12 Thai boys trapped in a cave in 2018, only to be called a 'pedo' on Twitter by tech tycoon Elon Musk. Unsworth sued Musk for defamation, but Musk's financial might carried the day.
But even if Unsworth had won, it would not make England's libel laws right. That's because libel law undermines the most important principle in the pursuit of justice – that all must be innocent until proven guilty. Libel law reverses that principle and assumes the defendant is guilty unless he or she can prove otherwise. Not only that, the defendant is at risk of paying all costs and damages involved, a prospect that makes many, given their lack of resources, retract claims and apologise before their cases even reach court. That is why the rich and wealthy love libel laws – they allow them to exert control over what is said about them.
No wonder English libel law's biggest fan is Donald Trump. In 2016, he threatened US news organisations, saying 'England has a system where if [newspapers] are wrong things happen'. He even promised to 'open up libel laws and… have people sue you like you've never got sued before'.
So, make no mistake: those who celebrate and utilise English libel law, from Trump and Depp to Chakrabarti, are a threat to freedom of speech and a free press. Whether Depp deserves the title of 'wife beater' or not, he should not be allowed to try to use his vast fortune to control what the press says about him.
To enquire about republishing spiked's content, a right to reply or to request a correction, please contact the managing editor, Viv Regan.