Johnny Depp and the dangers of 'believe women'
New evidence suggests that Amber Heard was not the innocent victim she claimed to be.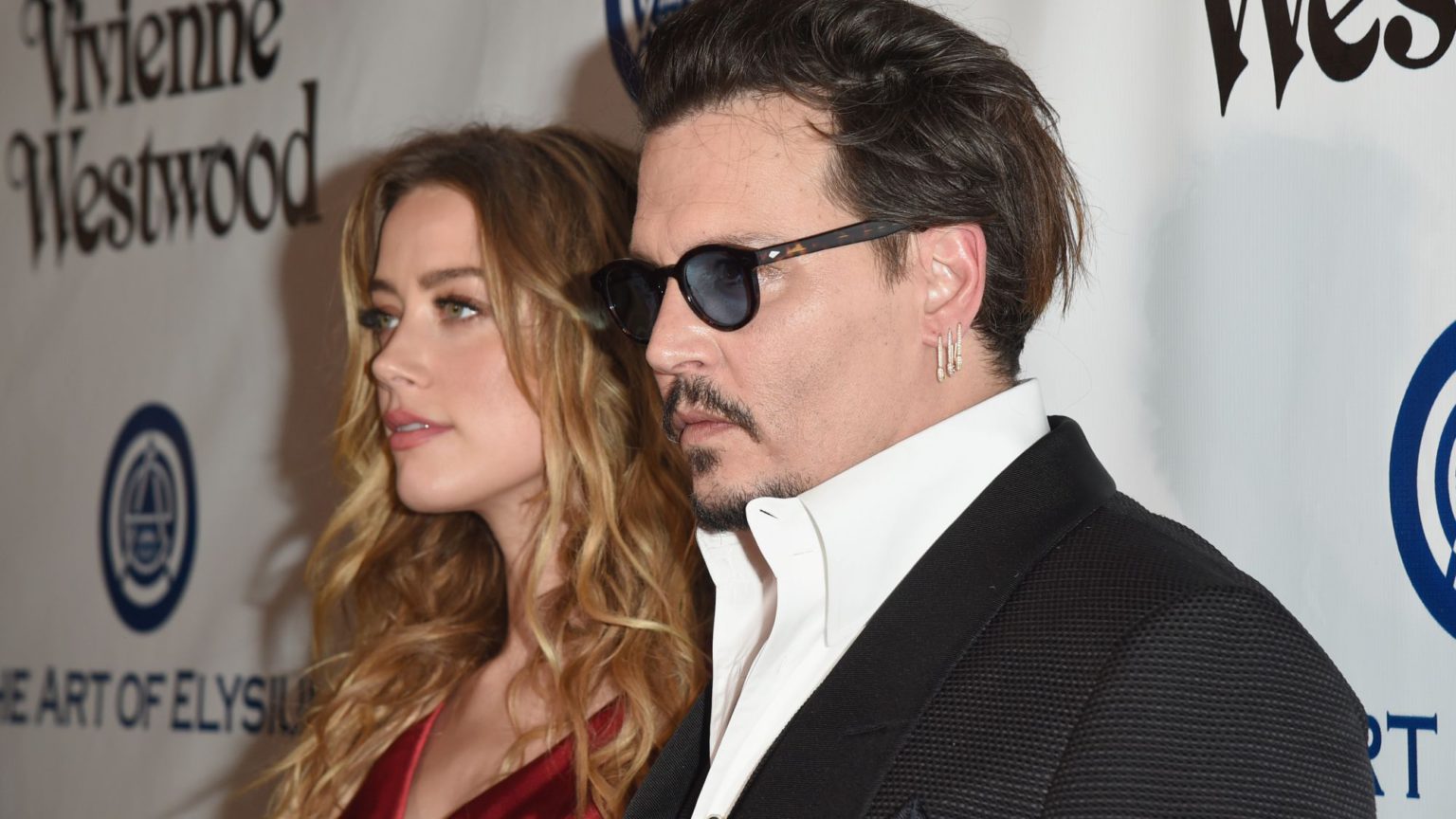 It's typical for celebrity marriages to be short-lived and mired in scandal. But the 15-month union between Hollywood stars Johnny Depp and Amber Heard has caused more of a stir than usual because of accusations of domestic violence and abuse.
After filing for divorce in May 2016, Heard was granted a restraining order against Depp. Leaked photos from court documents emerged that seemed to show Heard with a bruised face. A video was also leaked of Depp apparently throwing wine bottles and glasses around a room. More leaked documents revealed that Heard claimed to have been physically and emotionally abused by Depp throughout their relationship. Depp's lawyers claimed this was merely an attempt to gain an early financial settlement. Eventually, the pair settled out of court, signing non-disclosure agreements to prevent them from discussing the relationship publicly. Heard dropped her restraining order and that seemed to be that.
But that wasn't the end of it, of course. Two years later, Heard wrote an op-ed for the Washington Post. She talked about how she had 'felt the full force of our culture's wrath for women who speak out'. While careful not to name Depp directly, she claimed she 'had the rare vantage point of seeing, in real time, how institutions protect men accused of abuse'. She argued that her own experience had shown her how important it is to fight for legal change, including the extension of Title IX regulations in universities and the strengthening of domestic-violence laws.
In response to the Post piece, Depp filed a defamation claim against Heard for $50million. He claims that the piece presupposes that he is a domestic abuser and she is a victim. And last week, the Daily Mail published a recording of a conversation between the couple in 2015 that complicates matters further. In it, Heard admits that she was herself violent and abusive towards Depp during their short-lived marriage.
What Heard and Depp did or didn't do is a matter for them and their lawyers. But the commentary around this case has been extraordinary, and the latest revelations show the dangers of 'believing the victim', as we are so often exhorted to do in situations like this. Indeed when Heard filed for divorce in 2016, the media world, which was about to be swallowed by the onset of the #MeToo movement, used this celebrity case to try to teach the rest of us a lesson.
A long Vox column chastised the public for not 'believing' Heard, citing a string of unpleasant comments, posted under a gossip column, claiming that Heard was blackmailing Depp. 'That's what usually happens when a woman accuses a powerful and beloved man of hurting her', the column read. Grazia even criticised Depp's daughter for defending him, insisting that Heard's 'voice counts and our insidious, doubting voices do not'.
Meanwhile, the Guardian invoked Charlotte Bronte in an article celebrating Heard's newfound freedom from her alleged abuser: 'Reader, she left him.'
But what the Depp-v-Heard case has revealed is not our deep-seated hatred for women who speak out about domestic abuse, but the corrosive effect of contemporary feminism on justice. For feminist campaigners, justice should be for one side only – the accuser. When campaigns like #IBelieveHer and #MeToo insist we automatically believe accusations of sexual abuse or harassment, the principle of innocent until proven guilty is thrown out of the window.
Depp alleges that Heard faked the assault against her. Whether or not that is true, or if the two were in fact attacking one another, this case should give some #MeToo types pause for thought. Relationships are rarely black and white, especially when they break down. What's more, the push to believe all women creates an unrealistic picture of women as fragile, angelic and incapable of being wrong. This denies an important truth – that we women can be just as rough, tough and ugly as men.
To enquire about republishing spiked's content, a right to reply or to request a correction, please contact the managing editor, Viv Regan.