Sex self-ID in the Census? What a terrible idea
Introducing trans ideology into the Census will damage science, truth and women's equality.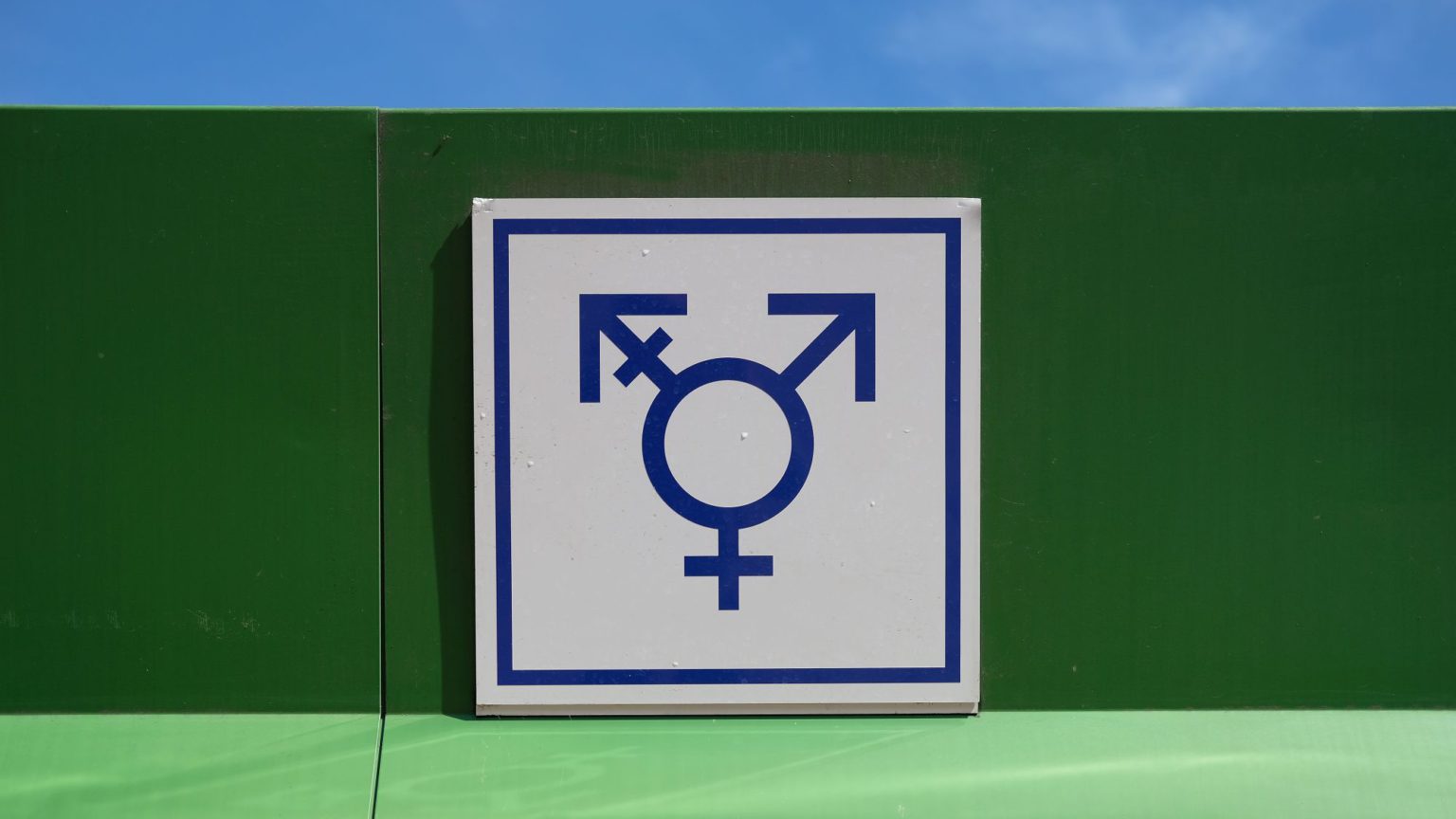 When the minister for women and equalities, Liz Truss, announced last month that there would be no significant changes to the Gender Recognition Act, most people would be forgiven for thinking they would hear little more about this niche issue. Her announcement meant that, against the wishes of some campaigners, people will not be able to 'self-identify' their sex for legal purposes, although in a free society nothing stops people from identifying themselves inwardly or expressing themselves outwardly however they please.
But the issue won't be going away any time soon. Under the past 10 years of Conservative government, 'gender identity' ideology has made huge inroads into our public institutions. The police create cartoons about non-binary tomatoes, seemingly with the message not to challenge men if they go into women's loos. Our press, including the BBC, reports the violent crimes of men as if they were carried out by women.
In fairness to the Conservatives, these inroads have not generally been the result of intentional policy. James Lindsay recently tweeted that, 'Critical Theories don't take over at the level of leadership, they take over at the level of administrative bureaucracies'. He also shared his 'Three Laws of Wokeness'. The first is that any organisation that is not explicitly anti-woke will become woke over time.
This is where we have got to, and it applies to pretty much all of our large organisations, public and private. Many organisations in recent years have simply not been prepared for what has hit them. With mission statements and HR policies centred on 'diversity' or 'inclusion', when accusations of any form of 'intolerance' cut deep and create fear, woke tanks have been able to roll in unopposed and settle on the lawns.
One place where this has happened is the Office of National Statistics. Here is a sentence I never expected to write. In the forthcoming 2021 Census, you will be able to self-identify your sex. Never mind that biological sex is binary and immutable. That humans are able to sex each other accurately, within seconds, 99.9 per cent of the time, is a vital evolutionary skill. Even the Guardian can tell us that our sex is encoded into every cell of our bodies.
However, the planned guidance for the 2021 Census says: 'The sex question on the Census will be mandatory, so will need to be answered by all. However, for those whose gender is different from their sex registered at birth, who may find the question difficult to answer, the answer they provide does not need to be the same as their birth certificate.'
Read this bit again: 'Those… who may find the question difficult to answer.' Just ponder that sentence emanating from our Office of National Statistics. We know that really there isn't anyone who will find the question difficult to answer. What the ONS must mean is 'for those who are upset by answering'. If we are going to allow people's feelings into the Census, we really are lost. If I am upset by my age, can I lop 10 years off? And what is the point of data collection that is… permissively inaccurate? Another sentence I did not expect to write! Either collect statistics accurately or don't bother.
What is the ONS up to? A group of the country's top social statisticians, quantitative social scientists and epidemiologists have objected strongly. They say that the ONS's advice 'will effectively transform the sex question into one about gender identity. We are concerned that this will undermine data reliability on a key demographic variable and damage our ability to capture and remedy sex-based discrimination and inequality.'
Of course, the ONS has gone woke. The 2021 Census will also include a voluntary question on 'gender identity'. 'If your gender is different from your sex registered at birth', you will be given a chance to 'record your gender'. What is a question about our inner sense of self doing in the Census? People who follow this debate, and who are concerned about the integrity of the sex data, have welcomed the gender question – partly so as to protect the accuracy of the sex question. The eminent scientists mentioned above 'welcome the decision to include a voluntary question on gender identity in the 2021 Census in England, Wales and Scotland. Sex and gender identity are distinct and should not be conflated.' Funnily enough, this illustrates James Lindsay's Third Law of Woke. 'To the Woke / Critical Race Theory Activist, a slippery slope is not a logical fallacy but rather their instruction manual.'
If you achieve an outcome, don't stop there. Get a question on gender identity into the Census? Why stop there? Next, undermine biological sex. When institutions start saying yes to illogic, they have no footing to start saying no.
Do we have energy for the fight against gender identity ideology? Some of us believe that everything depends upon it. Biologist Colin Wright writes: 'I'm frequently asked why I focus so much on the nature of biological sex. It's because in my view this may be reality's last stand. If this undeniable fact can be denied en masse, then we become hostages to chaos. We simply cannot afford to lose our collective tether to reality.' Psychologist Bo Winegard says: 'Anytime I think to myself, "how can such craziness, such a denial of reality, such a pervading spirit of illiberalism and squashing of scientific freedom happen?", I read a book about the USSR and it makes much more sense. The real miracles are liberalism and scientific freedom.'
If the concept of biological sex is undermined, science is undermined; the anchoring of our world in observable facts, shared logic and the search for truth is undermined. Orwell and other great observers of totalitarian tendencies understood that only one thing can come in their place. Power. Power for those whose orthodoxies and ideologies prevail.
There can't be a statistician, a bureaucrat, at the Office of National Statistics who doesn't know that biological sex is real, binary, immutable. At the moment they're probably scared to speak out against the prevailing orthodoxy. But if the reality of biological sex is undermined today, what tomorrow? Where will the slippery slope take us? Surely we don't want to find out. Let's all write to the Office of National Statistics and ask them to help save reality.
Caroline Ffiske is a writer.
Picture by: Getty.
To enquire about republishing spiked's content, a right to reply or to request a correction, please contact the managing editor, Viv Regan.