'The pub industry is on the verge of collapse'
Essex publican Adam Brooks on the government's ruinous restrictions on the hospitality sector.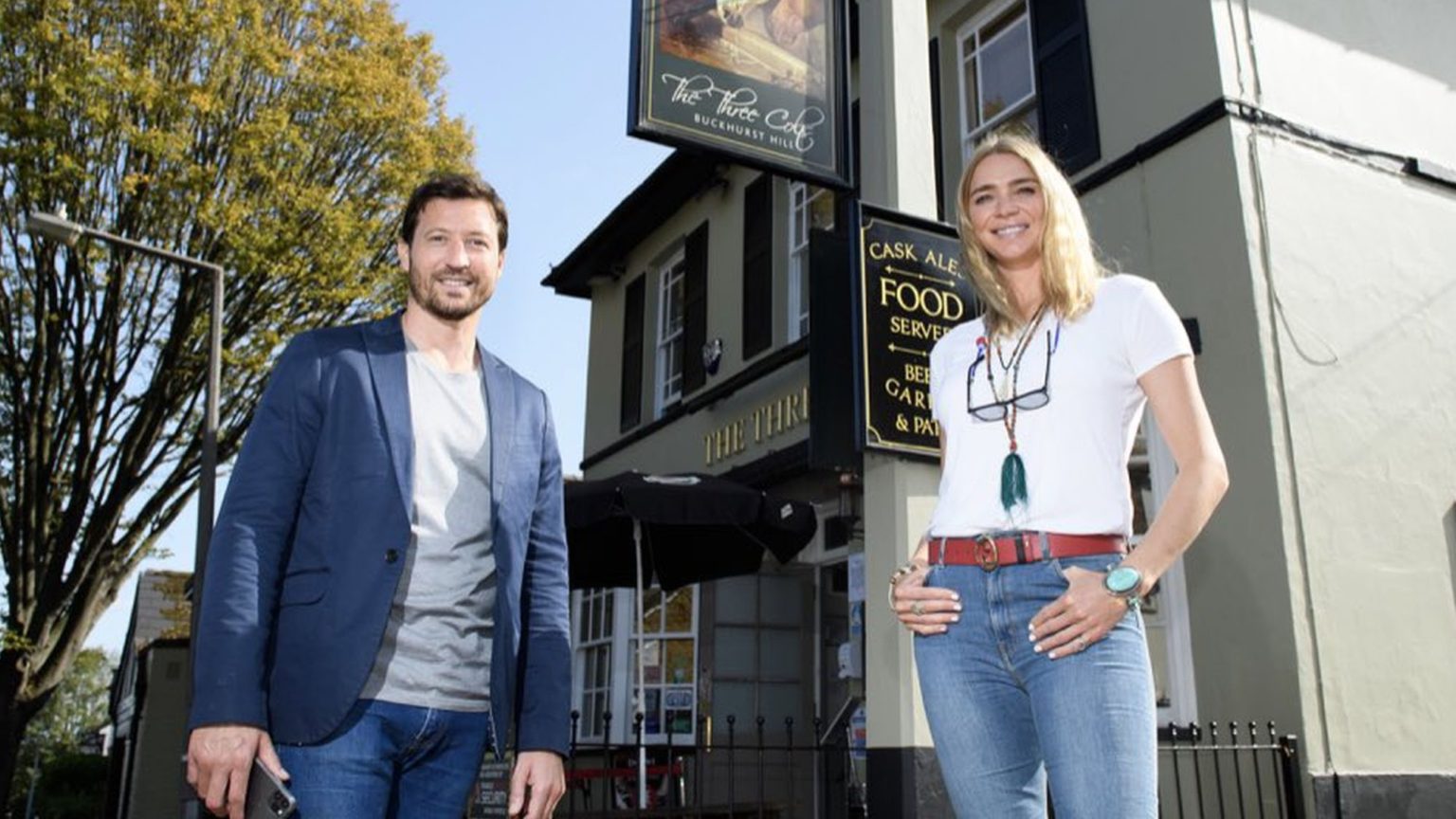 It has been nearly three weeks since the government brought in the 10pm curfew for pubs and restaurants, and tightened rules around the wearing of masks in hospitality venues. An industry already hard-hit by the lockdown has now received a further blow, as pubs in parts of England will be banned from selling alcohol without food, while others will not be allowed to serve more than one household at a table. Even as an industry study suggests a quarter of pubs may be forced to close, the government shows little sign of letting up.
Adam Brooks is a pub landlord in Essex. He has been outspoken in his criticism of the Covid measures the government has forced on the hospitality sector. spiked caught up with Adam to find out how the rules have affected pubs.
spiked: What has it been like running a pub in the age of Covid?
Adam Brooks: It's been challenging to say the least. The pub industry is challenging anyway, without having one of your hands tied behind your back. I have never known anything like this – it's quite worrying.
One of my pubs is very seasonal in its trade – it's in the middle of the forest, and it's food-focused. Lockdown meant I missed all the good weather of April, May and June. I normally make losses through the winter, and those months get me where I want to be. But I have not had that this year. We were lucky to have good weather when we reopened, and up until about two and a half weeks ago, I was optimistic that we would get through to March and have a fairly normal 2021, or if anything a good one, due to people's desire to celebrate freedom. But the past two and a half weeks, with these added restrictions, have put a real dent in takings. The mask rule has put some people off – I have got friends that just don't want to go out because they don't want to wear masks.
My other pub is a backstreet pub. It survived on 60 to 70 people standing up around the bar on Friday and Saturday nights. New things like table service and having to have extra staff make it a real challenge. If the government brings in more rules, I think it would be the final nail in the coffin for a lot of us. At that point, it would probably be best if we closed and did some sort of deal with the breweries to reopen in more normal times. But, unfortunately, that would not protect the staff.
I am losing as much as or more than I would be if my pubs were closed. The worst thing is that being a leaseholder often means having personally to guarantee any future debts against your house. That means I have also got the risk of losing my house down the line if things go really badly.
spiked: Has the curfew been a particular problem?
Brooks: My backstreet pub is situated amid housing and other restaurants and shops. In the past I would have customers come in before they went for a meal at a restaurant. Then, around half past nine or 10, I would have customers come in who had finished their meals in restaurants, and just wanted an hour or so to chill out or to catch up in the pub. I have lost all of those people. I have lost the people who get home from work on a Friday night, put the kids to bed and pop to the pub. They are just not coming out because it's not worth it. Overall, the curfew and the mask rules have reduced that pub's trade by about 35 per cent.
spiked: Is the government treating hospitality unfairly?
Brooks: I have championed a lot of things that this government has done regarding Covid. Certainly, one of my pubs would not still be around if I had not got a grant or accessed the furlough scheme. I'm thankful for those initial steps. We were promised the initial lockdown would be brief, and I accepted it. But since June I have been unable to back this government on Covid. We have seen no evidence for the measures enforced on hospitality. It seems to me like the government is trying to put together retrospective evidence to back up these restrictions – and I don't think it has got any.
The 10pm curfew has hurt one of my pubs badly. I was quite optimistic about the winter for a while. Locals were visiting and they were spending good money at tables. It was steady until the new rules around masks and the curfew came in. If the government could explain why it is doing these things, that would be fair enough. But it can't. Covid cases linked to hospitality are hovering at around three to five per cent of the total. To see an industry crash when there is no real proof that it is causing a problem is really hard to take.
spiked: Could you survive another lockdown or more restrictions?
Brooks: This is a bit of a grey area. If we are suddenly hit with a law, not just a guideline, that says people from separate households can't mix, we will be choked out over two or three months. If there are any more restrictions than we have in my area now – masks, the curfew, tables of six and the various other stipulations that we have – I think the industry will collapse. I really do. If it's for any more than a couple of months, I can't see the industry surviving.
A lot of publicans realise we are probably not going to earn any money until March. I have not really earned a penny since last March. Many of us can get by with the loans. But we cannot get by if our businesses are losing £2,000 a week or more until next year. In that scenario, we are goners.
spiked: Understandably, a lot of the discussion has focused on the fate of the pub industry – but pubs are more than businesses, aren't they?
Brooks: My old backstreet boozer-type pub really is the front room of many older people who want some peace and quiet or some social interaction outside of their family home. It's a meeting point and it's a community hub. A lot of the time, the pub is these people's lives. During the initial lockdown, when my pub in the forest was closed, I saw two or three old guys with cans of lager sitting on the pub benches outside. That was very telling. We had stripped away a huge part of their lives that they could not do without. They could not get drinks from the pub, but they were just coming for the scenery and hoping that sufficed. Socially, it would be a disaster if pubs did not survive.
The pub industry employs something like a million people. If it collapsed, the supply chains would collapse, too. And that includes everything from breweries to greengrocers to meat suppliers to wholesalers to cleaners. People don't realise what the pub industry supports in this country, and that's a shame because sometimes people just think I'm sticking up for a place where people get drunk and disorderly. Your average pub isn't like that.
spiked: What do you propose as a way forward?
Brooks: Maybe the government, when making decisions about industries, should consult people from the top to the bottom to understand what is going on. They might have the chief executive of a top brewery come into the office, but he doesn't really know what I'm going through on a day-to-day basis. The scientific modellers, who have arguably got us into this mess, don't seem to understand how people behave.
I have come up with a list of a few measures pubs could take in return for getting rid of the curfew. It includes things like having a designated staff member encouraging people not to congregate outside at the end of the night. We could allow the authorities access to our CCTV if they think there is a problem. We could commit to sending a weekly report to licensing authorities. We could have a rule whereby the last customer entry is an hour before closing. These are basic things we can do in return for dropping the 10pm curfew.
We also need the big pub operators to fight for the industry. At the moment, it is the little people like me – the tenants, the leaseholders and the managers – who are doing it. The big companies take billions in revenue between them. We are talking about billions in tax. If these people got together and challenged the government, it would have a problem. But they don't.
Adam Brooks was speaking to Fraser Myers.
To enquire about republishing spiked's content, a right to reply or to request a correction, please contact the managing editor, Viv Regan.