Why has Google censored the Great Barrington Declaration?
Big Tech now treats any opposition to lockdown as misinformation – even if it's from eminent scientists.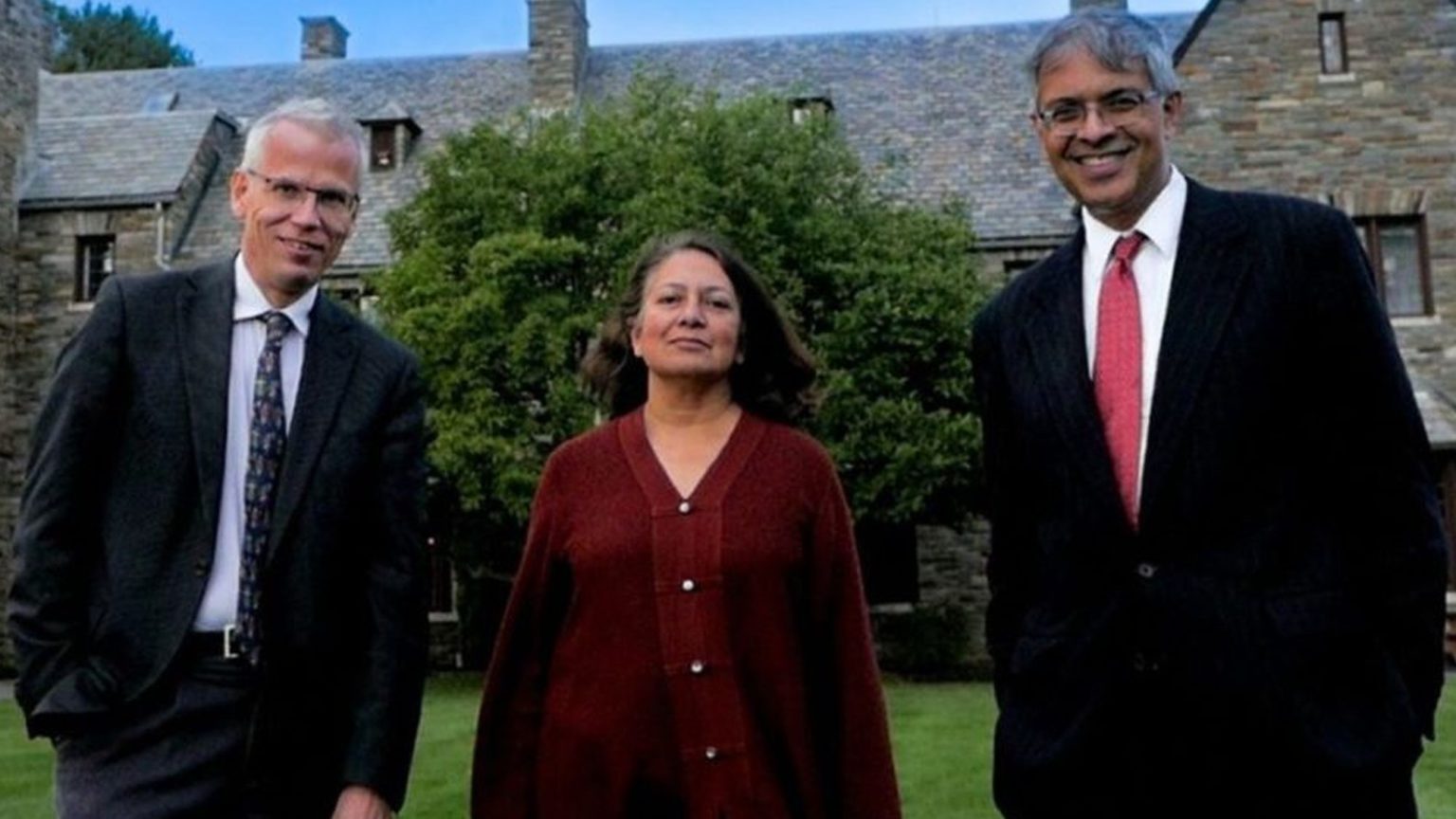 As much of the world gears up for a second round of lockdowns, and restrictions on everyday life grow ever tighter, a group of infectious-disease epidemiologists and public-health scientists have come together to propose an alternative. The Great Barrington Declaration was spearheaded by Martin Kulldorff from Harvard Medical School, Sunetra Gupta from Oxford University and Jay Bhattacharya from Stanford University Medical School.
The declaration was bound to cause controversy for going against the global political consensus, which holds that lockdowns are key to minimising mortality from Covid-19. Instead, the signatories argue that younger people, who face minimal risk from the virus, should be able to go about their lives unimpeded, while resources are devoted to protecting the most vulnerable. The lockdowns, they argue, have not only caused an intolerable amount of collateral damage, but have also contributed to a higher number of Covid deaths. But for making this argument, the declaration has been censored.
Tech giant Google has decided that the view of these scientists should be covered up. Most users in English-speaking countries, when they google 'Great Barrington Declaration', will not be directed to the declaration itself but to articles that are critical of the declaration – and some that amount to little more than smears of the signatories.
Among the top results Google would prefer you to read is a hit-piece from the ever-conspiratorial Byline Times, which insinuates that the scientists have an ulterior, shady motive for challenging lockdown. Google is also happy for you to read about pranksters signing up to the declaration using fake names like 'Dr Johnny Bananas', as well as critical commentary from the Guardian and Wired. But it does not want you to read the declaration for yourself and make up your own mind.
Censorship of the declaration has also spread to Reddit. The two most popular subreddits for discussion of the coronavirus – r/COVID-19 and r/coronavirus – have both removed links to the Great Barrington Declaration. The moderators of r/coronavirus, a forum with 2.3million members, have declared it to be 'spam'.
The censorship of alternative approaches to the coronavirus is shocking – but it is entirely predictable. Ever since Covid-19 arrived, the World Health Organisation (WHO) and governments across the world have been warning about an 'infodemic' of Covid misinformation. And the tech giants have been all too willing to play a role in censoring anything that contradicts official advice, guidance and policy. This might make sense in relation to scam artists selling quack Covid cures. But the main casualty of Big Tech's war on misinformation has been disagreement over how to interpret the Covid data and how governments should respond to the virus.
One of the biggest offenders in this regard has been YouTube, which is owned by Google. Its campaign of censorship began with David Icke, who was spreading conspiracy theories connecting the virus to 5G. His videos were removed and his YouTube channel was deleted. But it didn't take long before scientists and mainstream journalists found themselves in the firing line.
When I spoke to Martin Kulldorff last week, he told me that the Great Barrington Declaration is merely a restatement of the principles of public health. Lockdown, he argued, is a 'terrible experiment' that throws those principles 'out of the window' by focusing solely on one disease at the expense of all other health problems. 'Most countries in Europe had a pandemic-preparedness plan that did not recommend lockdowns, but instead proposed a risk-based strategy to protect those at high risk, which is actually the same as the focused protection we put forward in the Great Barrington Declaration. What we are proposing is, therefore, nothing revolutionary', he said. But in this topsy-turvy world, it is the wild and reckless lockdown experiment has become the 'established' science, while questioning and opposition is shut down.
Censorship presents a serious problem for science. Science thrives in a climate of free speech and open disagreement, where testable propositions can be put forward and rebutted. Now we have the likes of Google deciding the correct science in advance. These tech firms then shield the public from anything that diverges from that view. But as more and more scientists warn against the dangers of lockdown – not only the Great Barrington scientists, but also representatives from the WHO and members of the UK's SAGE – categorising dissent as 'misinformation' will soon become untenable.
There is so much at stake in the debate over lockdown – whatever decisions we take will have enormous repercussions for life, liberty, health and so much more. That a tech giant is using its considerable power to smother one side of the argument is nothing short of sinister.
Fraser Myers is a staff writer at spiked and host of the spiked podcast. Follow him on Twitter: @FraserMyers.
To enquire about republishing spiked's content, a right to reply or to request a correction, please contact the managing editor, Viv Regan.