Why communitarians should oppose the lockdown
The devastation caused to lives and livelihoods outweighs any impact on the virus.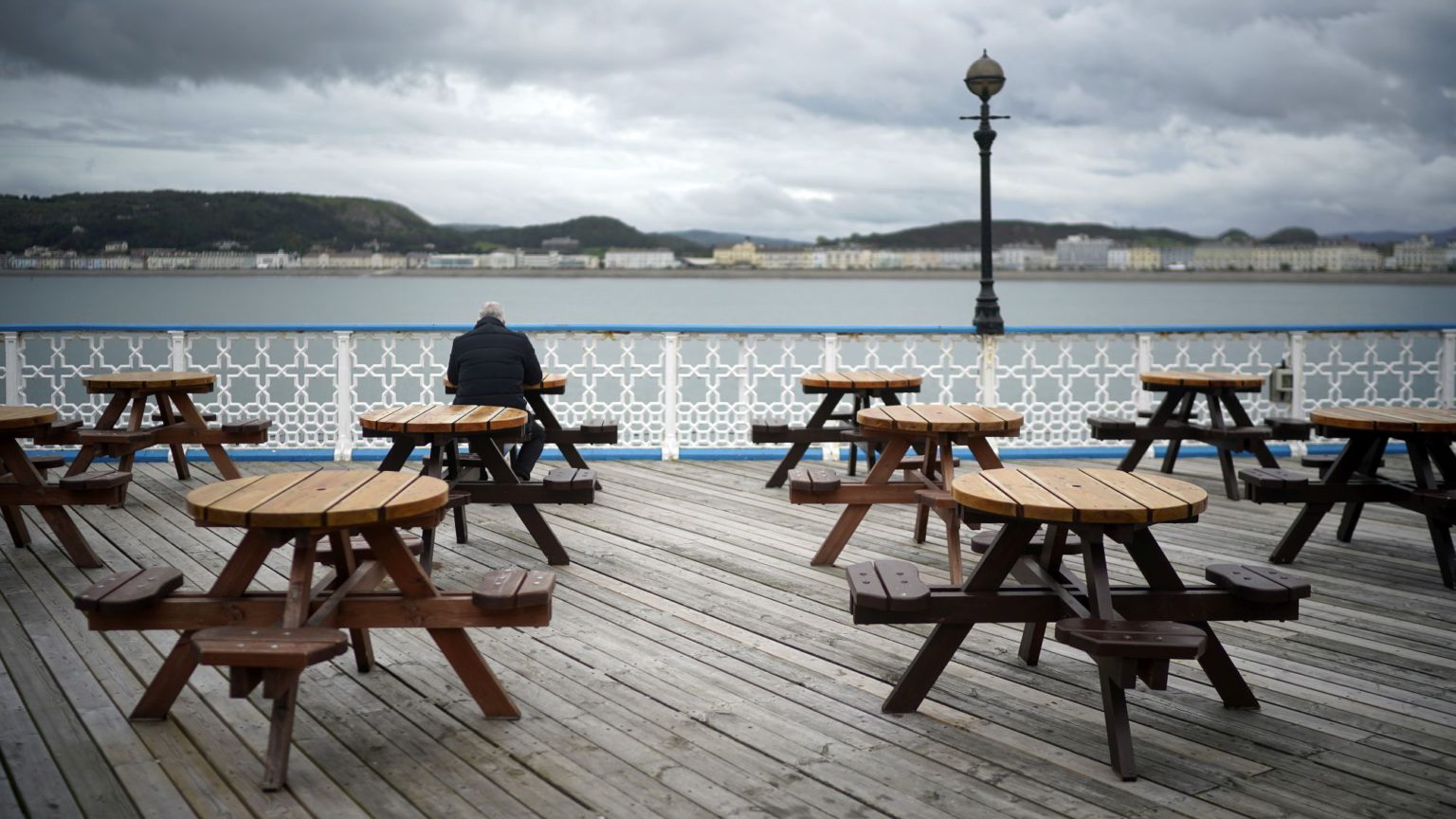 The debate over the Covid restrictions is often framed as a divide between 'lockdowners' and 'libertarians'. A recent article in the Observer, though balanced, uses these terms to describe the two camps.
Names matter, and for the Observer to label anti-lockdowners as 'libertarians' is to associate those opposed to restrictions with a certain ideology. When most people think of 'libertarianism', they think of a belief system in which individual liberty trumps all else. They think of a system that lets the market run wild, wants the state to be shrunk to a minimal 'nightwatchman' function and which permits individuals to prioritise their own interests over wider society.
The association of the anti-lockdown position with libertarianism is misleading. I lead a political party that has publicly opposed the government's restrictions since early September – the very first party to do so. However, our party rejects anything resembling libertarianism. That is because we are not the 'Libertarian Party' – we are the Social Democratic Party (SDP).
So why is a party that subscribes to social democracy – a philosophy traditionally categorised as left-wing – apparently taking a libertarian position? The answer lies in a simple fact: opposition to lockdown does not have to be a libertarian position. On the contrary, the SDP opposes restrictions on communitarian grounds.
To understand where a communitarian opposition to restrictions comes from, we should look to Thomas Sowell, the acclaimed economist and social theorist. Here his 1987 work, A Conflict of Visions, has proven indispensable. In it, Sowell argues that many of our political disagreements come from the fact that people intuitively look at economic and social problems in two different ways – or, as Sowell puts it, holding two different 'visions'.
The first is the 'unconstrained' vision. People with this vision tend to view humans as having the potential to achieve perfection. They believe that people are highly malleable and that human nature is essentially good. Correspondingly, this means that there is an ideal solution to every challenge facing society – it is just a matter of willpower, competence and good intentions.
Then there is the 'constrained' vision. People with this vision tend to see humans as incapable of achieving perfection. They believe that people are difficult to change and our actions are often guided by self-interest or other impulses (often despite the very best of intentions). This means that there is seldom an ideal solution to societal challenges, because we are limited in what we can accomplish and we ultimately must accept trade-offs.
As communitarians, we believe that the priority of the state should be preserving and strengthening the social fabric of our communities. But we also have a 'constrained' vision – or, more plainly, we are realists. The contention that lockdowns, in aggregate, save lives is not necessarily true. However, even if we assume the restrictions will save lives, a realistic perspective forces us to accept that there are trade-offs that cannot be avoided.
And the trade-offs with the restrictions are phenomenal. Restrictions cause heightened deaths from conditions such as cancer and heart disease, which rob victims of more years of life since they tend to be younger. While those who die of Covid lose, on average, around 9.3 years of life, cancer takes 15.6 years and heart disease 11 years. Then there is the surge in obesity, substance abuse and mental illness that has been caused by the lockdown. These problems also kill people and lower our collective quality of life.
The economic devastation caused by the Covid restrictions is considerable. A freeze in economic activity inevitably hurts small businesses and the self-employed the most, given their often-tiny profit margins and their limited cash reserves. While billionaires have become richer during the lockdown, normal people are suffering terribly and are facing financial uncertainty, unemployment and bankruptcy – all of which have knock-on consequences for health. The 'lives versus livelihoods' dichotomy that is often invoked to justify the restrictions is false because our livelihoods cannot be separated from our lives.
The tail effect of economic destruction will last for many years. No government interested in providing decent public services should be prepared to cause this level of destruction to the tax base on which our welfare system depends.
And then there is the disruption to our education system. Many poorer children have been receiving woeful remote lessons from their schools. We now face the horrifying prospect of the educational gulf between rich and poor widening further.
So, even at a cursory glance, it is evident that the restrictions entail a phenomenal trade-off, even if they do work. So, the question arises – what are we trading all of this for?
Recent research has put the Infection Fatality Rate (IFR) for Covid in the 0.5 to one per cent ballpark. But when you break down the cases you find that this is driven by a high IFR among over-65s (particularly the over-85s), who collectively make up 18 per cent of the British population. By contrast, the under-34s, who make up around two-fifths of the population, have an estimated IFR of just 0.004 per cent. There is also the 10 per cent risk of developing what seems to be a thoroughly unpleasant post-viral syndrome, but one that disperses in most patients within several months.
Even if we can make a significant dent in these Covid deaths with heavy-handed restrictions, the damage caused by the restrictions far outweighs the putative savings.
To govern is to decide, and no one can doubt that the arrival of the pandemic has challenged policymakers worldwide. Individual liberties and embedded rights are vital to a free society, but the strongest case for opposing draconian lockdown measures rests not on liberty but on life. A policy that increases human harm in aggregate and imposes long-term harm on society must be resisted strongly – in communitarian terms.
William Clouston is leader of the Social Democratic Party.
Picture by: Getty.
To enquire about republishing spiked's content, a right to reply or to request a correction, please contact the managing editor, Viv Regan.