The exploitation of Long Covid
A genuine problem is being hyped up to justify never-ending lockdown.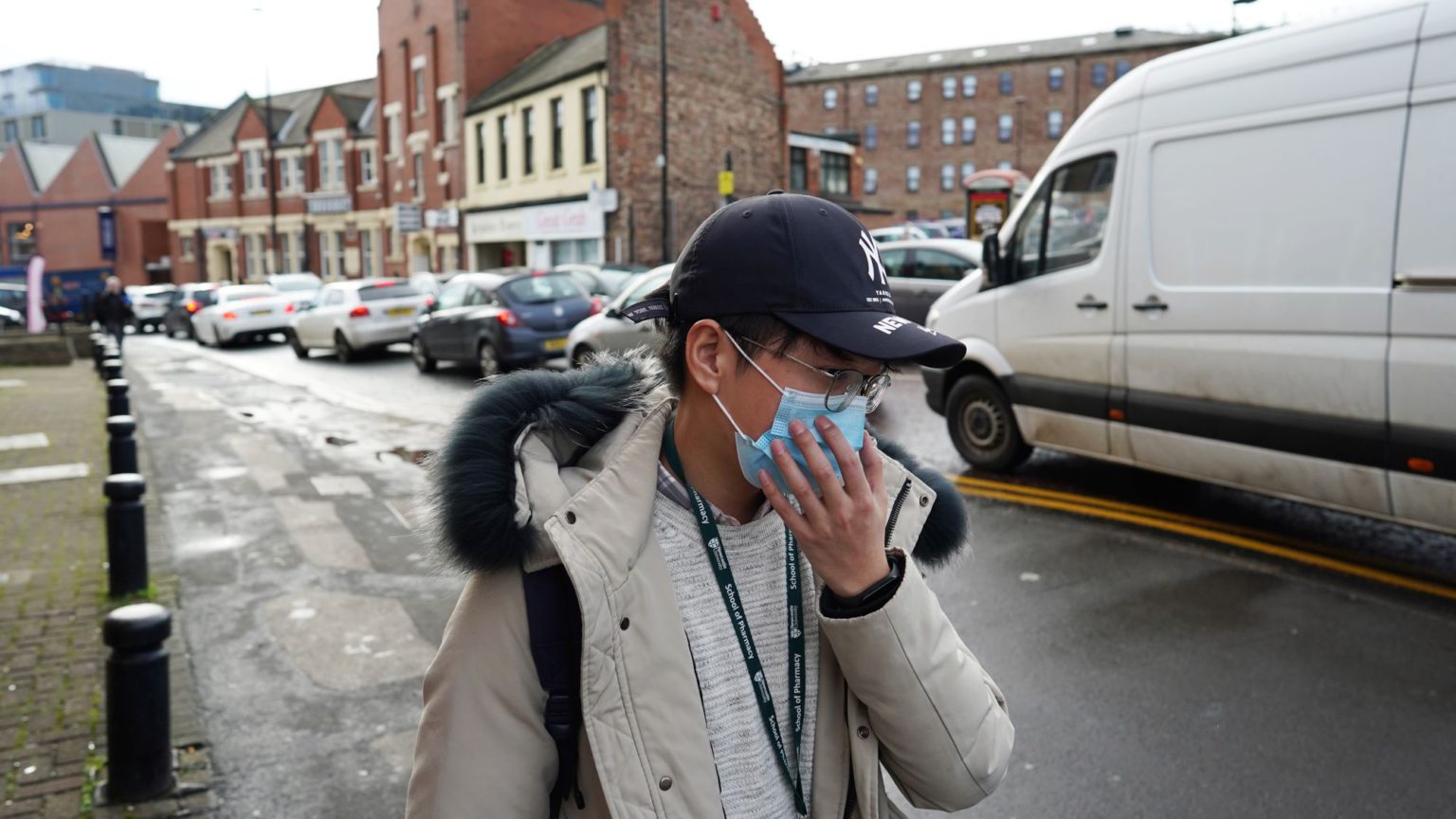 So-called Long Covid – defined roughly as the persistence of Covid symptoms 'several weeks or months' after they first appear – has been generating increasingly dramatic headlines over the past few months.
Initially, the headlines were largely personal, anecdotal even. 'I'm a Covid-19 "long-hauler". For us there is no end in sight', read one. 'The patients who just can't shake off Covid-19', read another. Dive into the pieces themselves and one would struggle not to be affected by the stories of people's post-Covid struggles, from profound listlessness and headaches to 'brain fog' and even heart problems.
But over recent weeks, as people, especially the young, have increasingly flouted, and railed against, local lockdown restrictions, Long Covid has come to the fore, presented as another uniquely destructive aspect to what is routinely presented as a uniquely deadly disease.
Just this week, Tony Blair's Institute for Global Change published a study, led by Tim Spector, a professor of genetic epidemiology at King's College London. It suggests, as the Telegraph puts it, that 'Long Covid could turn out to be a bigger problem than excess deaths'.
Long Covid is being presented as a challenge to the idea that coronavirus is, for the vast majority, a mild and often asymptomatic disease. As a piece in the Atlantic puts it, Long Covid upends the 'caricature' of the disease as a virus that 'kills a few and is "mild" for the rest'.
In place of that supposedly 'calcified' narrative, Long Covid conjures up coronavirus as something more insidious – a significant threat not just to those suffering from co-morbidities, but also to those who hitherto had been perfectly healthy. It affects not those at the end of their lives, but those in their twenties, thirties and forties. It shows, goes the argument, that Covid-19 poses a serious threat to everyone.
This presentation of Long Covid is intended to be frightening. That is its purpose. Towards the end of the Institute for Global Change report, the authors actually state: 'We recommend [Long Covid] be highlighted in government awareness campaigns. We believe doing so would help drive compliance with containment measures such as the use of masks.' In other words, Long Covid performs a useful function – it makes Covid appear more threatening than people think it is, and therefore might scare people into 'compliance'.
Not that the UK government needs any encouragement to use Long Covid in this way. UK health secretary Matt Hancock has been stirring this particular pot for a while now, as part of the government's attempts to encourage young people to observe restrictions. 'Long Covid, where people six months on are still ill, is prevalent among younger people', he told LBC recently. 'We've seen younger people make the argument that they are less likely to die of this disease, but young people can have debilitating long-term consequences from this disease.'
For those in thrall to the apocalyptic narrative into which coronavirus has all too easily slipped, Long Covid has become something of a cause célèbre. It is apparently proof that the complete reorganisation of social life around the threat posed by Covid is completely and utterly justified. Forget the 'simplistic narrative' that 'the young, fit and healthy had little to worry about' from Covid, reads one piece, people in their 'twenties and thirties [are waking] up and finding themselves so weak they have to crawl to the bathroom'. As one Long Covid fan put it, 'the hard truth is, there is no return to "normal"'.
Grasping the function Long Covid plays in the fearful politics of corona is not to dismiss it, however. There are a significant number of people, below the age of 50, who are suffering post-viral symptoms after being infected with coronavirus – the most prominent symptoms being 'general fatigue, muscle fatigue, trouble concentrating, stiff joints, headaches and swollen lymph nodes'. Spector's group at King's College London, using an app to collate the symptoms of some four million people in the UK, estimates that around 10 per cent of people infected suffer symptoms of Long Covid for a month, with between 1.5 and two per cent (or 60,000) still experiencing them after three months.
Clearly, the long-term effects of coronavirus need research, and those suffering from them need help. But these long-term effects also need to be seen in perspective. Long Covid is only unique insofar as it has been named and advertised as such. A post-viral syndrome can follow many types of viral infection, from the common cold to influenza and pneumonia. Yet no one has compiled and publicised data sets for those suffering from such a syndrome, let alone anointed it Long Flu or Long Cold.
It is also not clear, despite the doomladen headlines, quite how much of a risk Long Covid really is. For a start, the Institute for Global Change report admits that 'the long-term impact of Long Covid appears low (with 1.5 per cent suffering after three months)'.
Moreover, one would expect many of those so-called long-haulers to make a recovery in the fullness of time (we are only six months into the pandemic). Indeed, even an especially scary report about the effect of Covid-19 on the cardiovascular system contains the coda that 'many will heal', before drawing attention to the increasing range of treatments now available.
Not that such reassuring messages seem to penetrate public discourse at the moment. It is as if any rational assessment of the threat Covid poses is deemed reckless, an act of denialism or David Icke-style delusion. So it is with the phenomenon of Long Covid, an unremarkable and expected consequence of a novel pathogen's effect on certain people's bodies. It is hyped up as further evidence of the omnipresent threat in our midst, a reminder that there is no way out of this locked-down mess that does not involve further restrictions on our everyday life.
There is a reason why the threat of Long Covid is being talked up right now, when the serious but manageable nature of Short Covid is becoming increasingly clear. It provides the often draconian response to the pandemic with the justification it increasingly lacks – that is, something for all of us to fear.
Tim Black is a spiked columnist.
Picture by: Getty.
To enquire about republishing spiked's content, a right to reply or to request a correction, please contact the managing editor, Viv Regan.