Why wind won't work
Unreliable and expensive renewables won't give us the energy abundance we need.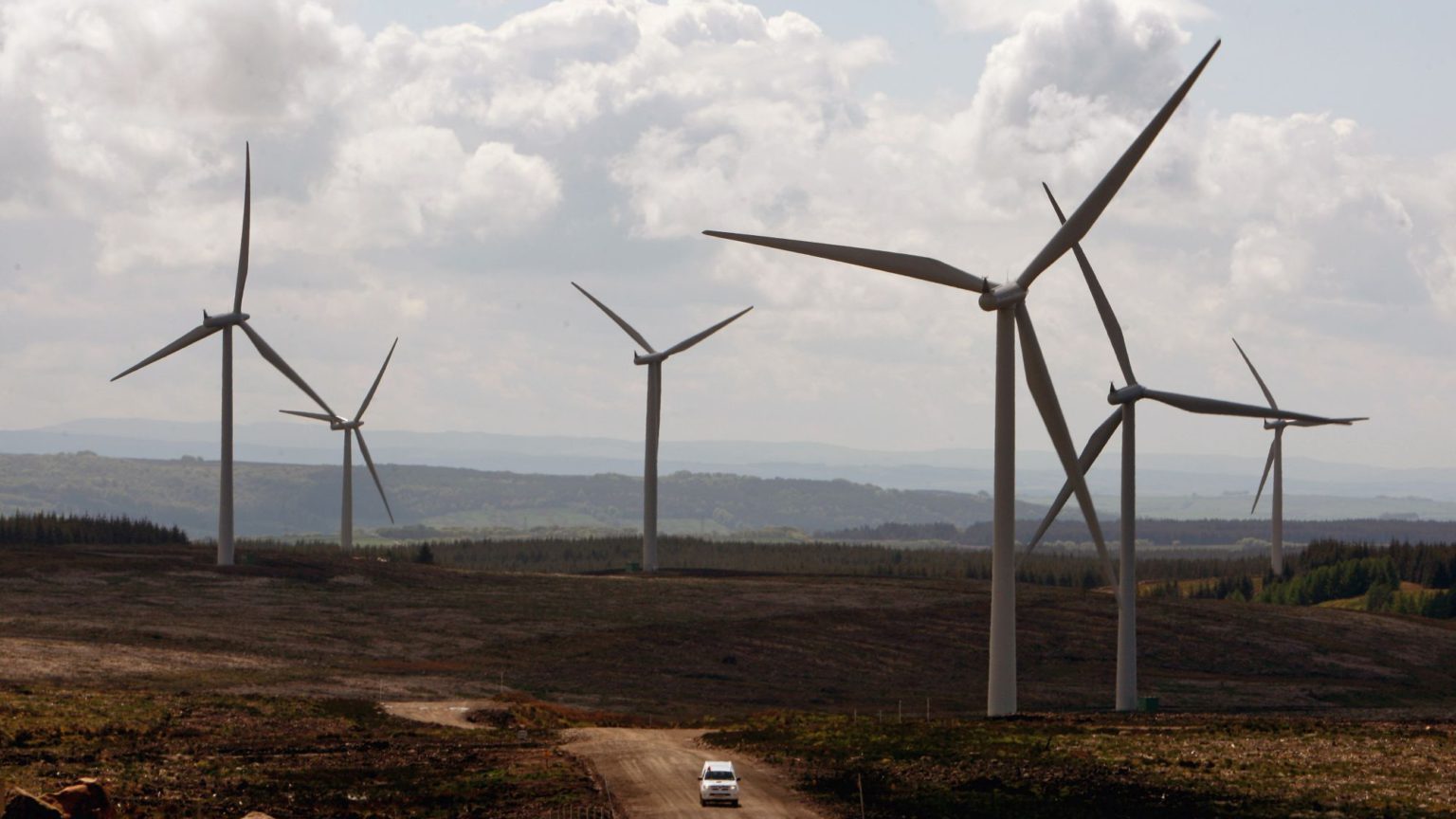 Does Boris want to shut down the country long-term? I'm not talking about the Covid-19 lockdown (which will be over when the public tires of it), but the PM's eyecatching announcement that wind farms could power every home by the end of the decade.
Johnson vowed to make the UK into the 'Saudi Arabia of wind'. 'As Saudi Arabia is to oil, the UK is to wind – a place of almost limitless resource, but in the case of wind without the carbon emissions and without the damage to the environment', he told the Conservative Party conference.
Before we get swept away by Johnson's breezy chatter, it's worth putting this pledge into context. He was careful to use the word 'homes', which account for only a third of the UK's electricity demand (the rest going mainly to industrial and commercial uses).
But even so, is wind really the cheap, limitless resource the PM claims it is? Unfortunately not, for the quite simple reason that the wind doesn't blow how we want it to. When the wind blows too much, wind turbines have to be switched off. When it blows too little, back-up power sources need to be identified.
Wind power comes with a hefty price tag, too. In the UK, over a hundred million pounds is paid each year to wind-energy companies to reimburse them when they switch off their turbines during high wind. And when not enough energy is generated from wind, other sources (usually natural gas) have to be on hand to provide a backup. These generators also have to be switched on and off again to meet demand, pushing up the price further.
Wind's unreliability is just one reason why it makes electricity more expensive, even as the construction cost of the turbines themselves is falling.
Reliance on renewable sources alone is simply not an option. Green-energy experiments across the world have led to disaster. California now experiences rolling blackouts, having tripled its supply of renewables and phased out the use of fossil fuels and nuclear power. Germany's electricity prices are now among the highest in the world since embracing the Energiewende (energy transition), while carbon emissions remain stubbornly high as coal has made a comeback as a bridging fuel. But the track record of green failures and the unreliability of renewables never seem to be enough to dent enthusiasm for various 'Green New Deals' or, in Boris Johnson's vision, the 'green revolution'.
The bigger problem is that energy policy has for so long been based around constraint – politicians have tasked themselves with limiting demand and cutting carbon emissions. Instead, our priority should be creating a cheap, reliable and abundant supply of energy that can power the serious growth we need.
Fraser Myers is a staff writer at spiked and host of the spiked podcast. Follow him on Twitter: @FraserMyers.
To enquire about republishing spiked's content, a right to reply or to request a correction, please contact the managing editor, Viv Regan.