The problem in California is poverty, not climate change
The heatwaves and the fires are natural – the electricity blackouts are not.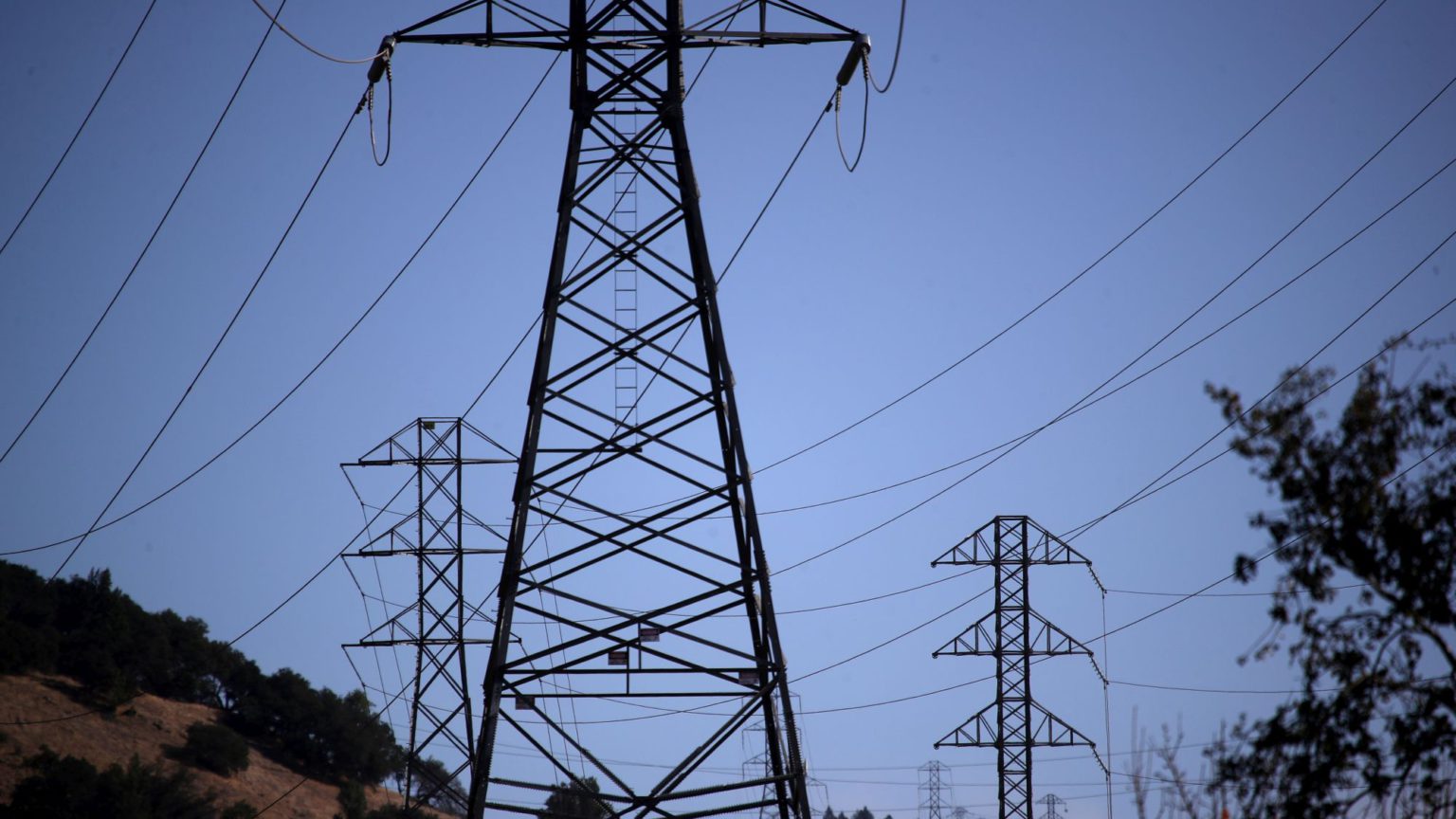 California is once again at the frontline of Gaia's revenge. Climate change has been cited as the cause of a heatwave afflicting the state, causing the governor, Gavin Newsom, to declare a state of emergency and announce rolling blackouts. Worse, the heatwave has created the conditions for wildfires to break out, destroying thousands of properties. But are these very serious problems really caused by environmental degradation, as many greens claim?
Environmentalists claim that solving the 'climate crisis' also means solving the problem of social injustices, including poverty and inequality. Whether or not the current heatwaves can be linked to anthropogenic climate change, California is a real-world test of environmentalists' claim. And they have failed the test spectacularly; the world should take notice of this fact.
At the very moment California's vulnerable population need to escape the heat, not just for comfort but also for health reasons, the state's grid has collapsed. Aircon, fridges, even ceiling fans all fell silent when the wind dropped, the sun set and the demand for electricity exceeded what little capacity remained on the grid.
Had California's power been supplied from coal, gas or nuclear, supply might have stood a chance of reaching demand. But instead, California has the most ambitious green-energy agenda in the US. Between 2009 and 2018, supply from coal, gas and nuclear generators fell from eight per cent, 42 per cent and 13 per cent respectively, to three per cent, 35 per cent and nine per cent. Meanwhile, renewable sources, mainly wind and solar, have nearly tripled. This has put a burden on the supply grid, which cannot cope with the intermittent nature of renewables.
California's energy problems did not begin in 2009, however. In the early 2000s, an electricity crisis was caused by the criminal practices of utilities company Enron. The state's poor regulatory framework enabled Enron to inflict supply shortages on the grid during peak demand, causing blackouts and forcing the wholesale price of electricity to spiral out of control. This in turn caused less rapacious energy retailers to lose billions of dollars, and some to go bust.
In the scandal that followed the collapse of Enron, internal memos emerged, revealing that Enron had long seen its future in emissions-trading schemes. Through the 1990s, Enron had hired lobbyists to push for the Kyoto Protocol, and had been the first corporation to understand that more money could be taken from the consumer by creating scarcity than by generating electricity. 'Negawatts', rather than megawatts, is the green dream.
Events leading up to today's power cuts follow a bizarre history. The fact that advanced economies need a continuous supply of power is well understood. Yet for three decades, the political agenda, dominated by self-proclaimed 'progressives', has put lofty green idealism before security of supply and before the consumer's interest in reasonable prices. Even if the heatwaves experienced by California were caused by climate change, are their direct effects worse than the loss of electricity supply?
California's green and tech billionaires, and its business and political elites, certainly seem to think so. But they are largely protected from reality by vast wealth, private security, gated estates, and battery banks. The high cost of property in the state of California means that, despite being the fifth largest economy in the world, and with the sixth highest per capita income in the US, it is the worst US state for poverty. According to the US Census Bureau, around 18 per cent of Californians, some seven million people, lived in poverty between 2016 and 2018 – more than five per cent above the US average.
As well as being the greenest (and most poverty-stricken) state, California can also boast that it is the No1 state for homelessness. According to the US Interagency Council on Homelessness, there are more than 151,000 homeless people in California – a rise of 28,000 since 2010. That figure is shocking enough, but it masks the reality of many thousands more moving in and out of homelessness. The same agency reports that more than a quarter of a million schoolchildren experienced homelessness over the 2017/18 school year.
It is degenerate politics, not climate change, that presses hardest on the millions of Californians who live in poverty, and the many millions more who live just above the poverty line. The problems of this degenerate politics are visible, on the street, chronic and desperate, whereas climate change, if it is a problem at all, is only detectable through questionable statistical techniques. Yet California's charismatic governors, since Arnold Schwarzenegger, have made their mark on the global stage as environmental champions.
At the 2017 COP23 UNFCCC conference in Bonn, Germany, then governor Jerry Brown shared a platform with the green billionaire and former New York mayor, Mike Bloomberg, to announce 'America's Pledge on Climate' – a commitment of states and cities to combat climate change – despite President Trump's decision to withdraw the US from the Paris Agreement earlier that year.
But why not a pledge on homelessness? Why not a pledge to address the problem of property prices? Why not a pledge to tackle poverty? Why not a pledge to secure a supply of energy? The only conceivable answer is that environmentalism is a form of politics that is entirely disinterested in the lives of ordinary people, despite progressive politicians' claims that environmental and social issues are linked. Clearly they are not in the slightest bit linked. California was the experiment, and now it is the proof: environmentalism is worse for 'social justice' than any degree of climate change is.
What about the wildfires? Aren't they proof of climate change? It is a constant motif of green histrionics that more warming means more fires. But as has been pointed out before on spiked and elsewhere, places like California have long suffered from huge fires; fire is a part of many types of forests' natural lifecycle.
What California's rolling blackouts and its uncontrolled fires tell us is that green politics is completely divorced from any kind of reality. Environmentalism is the indulgent fantasy of remote political elites and their self-serving business backers. If California doesn't prove this, what would?
Ben Pile blogs at Climate Resistance.
Picture by: Getty.
To enquire about republishing spiked's content, a right to reply or to request a correction, please contact the managing editor, Viv Regan.