The hypocrisy of Margaret Ferrier
The SNP MP slammed Dominic Cummings for bending Covid rules. Then she broke them herself.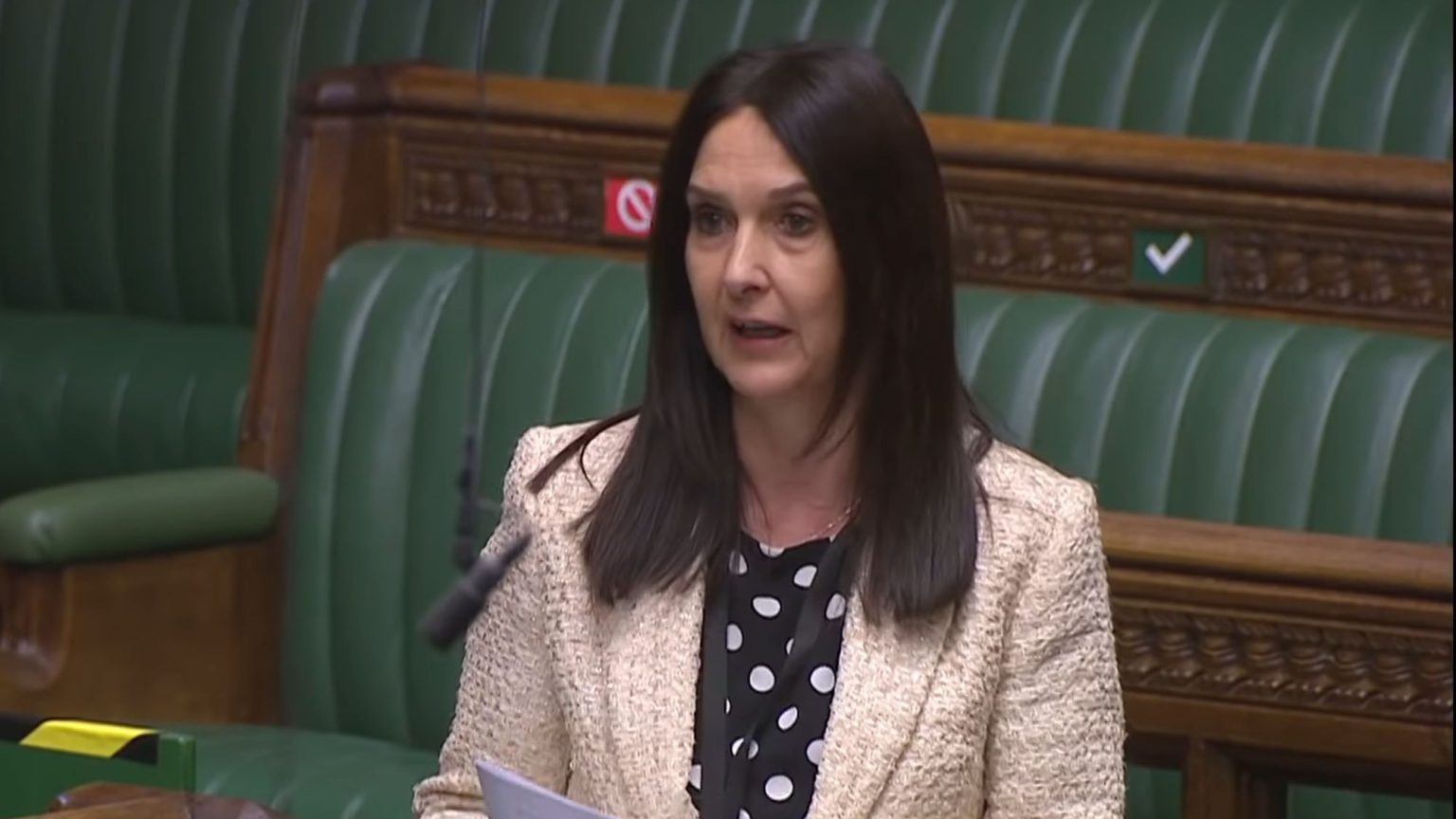 Scottish National Party MP Margaret Ferrier is the latest in a long line of politicians, officials and public-health experts to have been caught red-handed breaking the Covid rules. After developing Covid symptoms last week, she took a test. But because she started feeling better, instead of self-isolating, she took a train from Glasgow to London. She even spoke in a parliamentary debate. That evening, her test results came back positive and she took the train back to Glasgow the next morning. As a result, Ferrier has had the SNP whip removed, is facing calls to resign her seat, and is even being investigated by police (breaking self-isolation rules now carries a £4,000 fine for a first-time offence).
Our governing class has enthusiastically backed lockdown measures and restrictions of various kinds, while many of them have struggled to stick to the rules themselves. Just this week the front page of the Sun denounced ex-Labour leader Jeremy Corbyn for breaking the 'rule of six' at a dinner party, while the Mirror, on the same day, papped Stanley Johnson (father of Boris) shopping without a mask. Both breaches could, theoretically, incur a £200 fine – or £10,000 if Corbyn was the 'organiser' of his get-together.
Health experts have not been immune, either. Former Scottish chief medical officer Catherine Calderwood was caught visiting her second home during lockdown, while SAGE's Neil Ferguson, whose dire modelling pushed the UK into lockdown, continued to receive visits from his lover. And of course, the PM's chief adviser, Dominic Cummings, infamously drove to Durham with coronavirus symptoms.
But of all the above examples, Ferrier's case seems particularly stupid. Indeed, the only semi-defence her SNP colleagues have been able to muster is that she is 'hard of thinking', if not a 'blithering idiot'.
When the Cummings scandal broke, Ferrier was quick to call for his resignation. 'Dominic Cummings' actions have undermined the sacrifices that we have all been making in lockdown to protect each other from coronavirus. His position is untenable and he must be removed from his post now', she told the Daily Record back in May.
She signed an Early Day Motion in parliament calling for his resignation. She scoffed at government ministers' attempts to defend Cummings, tweeting, 'So it's alright to drive 260 miles in your own car as long as you don't travel 260 miles on public transport?', followed by the shrugging-shoulders emoji. She decried what she saw as 'one rule for Dominic Cummings, one rule for the rest of us'.
What's more, the SNP, Ferrier's former party, has consistently argued for the most restrictive approach possible to Covid. Nicola Sturgeon and the Scottish government have sought to outdo Westminster's restrictions at every turn. When Boris Johnson eased the lockdown in England, Sturgeon kept Scotland shut for another two weeks. When the rule of six was introduced in England, Sturgeon banned household visits in Scotland altogether. So it is acutely embarrassing for the SNP that one of its own could so flagrantly flout the rules.
Clearly, as the pandemic has progressed, the number of new rules, regulations and fines – alongside local, regional and country-wide variations – have grown to such an extent that even politicians (including the prime minister) struggle to understand what is and isn't allowed in any particular area. The rules have changed at least 200 times since March, according to analysis by the Telegraph. The level of state micromanagement reached absurd heights this week when the government introduced new rules around singing and dancing. Yet the most important and significant thing we can do to fight the pandemic – isolation of the sick – was openly flouted by Ferrier.
If pro-lockdown politicians are incapable of following the basics, what hope is there that the rest of us can avoid punishment for breaching the more complex and arcane restrictions?
To enquire about republishing spiked's content, a right to reply or to request a correction, please contact the managing editor, Viv Regan.