What Neil Ferguson's booty call tells us about modern politics
His hypocrisy is staggering. But it's his scaremongering we should hold him to account for.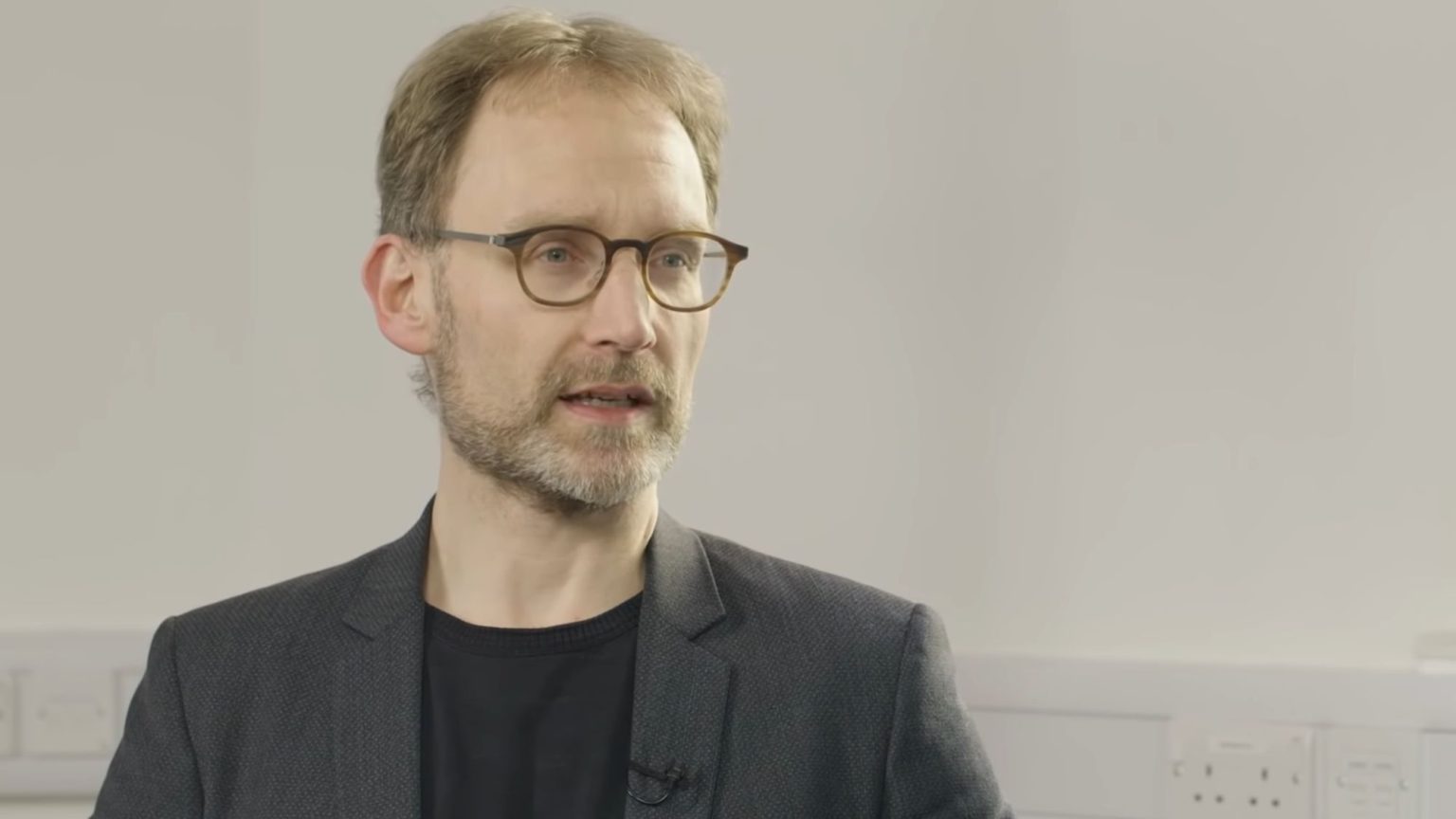 The conspiratorial left, convinced the world is run by secret cabals of bankers and cigar-chomping media moguls, thinks the Neil Ferguson story is a 'dead cat'. In other words, they think the Daily Telegraph – Evil Tory Rag – revealed that Ferguson carried on bonking his mistress in defiance of a lockdown that he himself bears much responsibility for in order to distract attention from Britain overtaking Italy with the highest Covid death toll in Europe. A 'dead cat' strategy is when a sensationalist story is introduced to the mix to divert attention from a far more serious political crisis. Ferguson's sexual antics are the Tory regime's dead cat to Britain's corona death toll, apparently.
This sums up the political infantilism of the left. It is actually incredibly important news that Ferguson, the Imperial College modeller who said it was possible 500,000 Brits would die if we didn't lock down, defied the lockdown. It deserves the frontpage treatment it is getting today. For Ferguson's booty call with his married lover actually reveals a great deal about the 21st-century elites and how they view their relationship with the masses. It's one rule for them and another for us. They can carry on enjoying sneaky freedoms because their lives and jobs are important; we can't because we are mere little people, whose silly work lives can casually be disrupted, whose love lives can be turned upside down, and whose families can be ripped apart. The Ferguson affair provides an illuminating insight into the new elitism.
It's worth thinking about the largeness of this scandal. Ferguson's scaremongering, his predictions of mass death if society didn't close itself down, was the key justification for the lockdown in the UK. It influenced lockdowns elsewhere, too. Of course, this isn't all on Ferguson. He does not exercise mind control over Boris Johnson. It was a combination of disarray among the political class and the wild clamouring of the media elite for the severest lockdown possible that led to the working people of Britain being decommissioned and almost the entire population being put under an unprecedented form of house arrest. But Ferguson's figures, his graphs and models, his worst-case scenarios, were the godly pronouncements upon which this historic disruption of society was based. And Ferguson fully backed the lockdown that sprung from his work.
'Godly' is not an exaggeration. The speed with which Ferguson's models – mere models, remember – were transformed into a kind of Biblical writ, a revelation of doom, was extraordinary. I had that number of 500,000 thrown in my face during media discussions about the lockdown. Anyone who questioned the wisdom of the lockdown, or merely suggested it should be very brief, would find themselves being battered by Ferguson's figures. Almost overnight it became tantamount to blasphemy to question these models. Again, this wasn't Ferguson's doing. It was the political class's dodging of moral responsibility for tackling Covid without destroying the economy, and the media's searing intolerance towards anyone who questioned the lockdown, which led to the ossification of his models into tablets of stone that you queried at your peril. But in more serious times, a modeller would have bristled at the naked use of his work to enact unprecedented political measures. Ferguson should have said something.
The Gospel of Ferguson is really a story of the confused relationship between politicians and experts today. Instead of our elected leaders deciding what is best for the political, economic and social health of the nation, and then employing experts to ensure this vision becomes a reality, we have politicians who bow too cravenly to experts and outsource political authority to them. And so, as some commentators have pointed out, Britain currently feels like it is being run by scientists. That's bad for politics, which becomes less democratic the more that unelected scientific experts get to make the major decisions, and it's bad for science, which risks becoming politicised under this pressure to guide the nation. Ferguson bought into the political use of his work. He backed the lockdown. Ferociously. Without it, he said, hundreds of thousands would die.
And yet it seems the lockdown didn't apply to him and his lover. No, just to us, the plebs, the irritants sitting on park benches or going for more than one jog a day, us potential virus-spreaders who so annoy the pro-lockdown media by committing such crimes as shopping twice a week or sitting on a near-empty beach. We must be locked down, but not them; not the clever people; not the people who work at prestigious institutions like Imperial and know how to make disease models. That's the message of Ferguson's grotesque hypocrisy. Or, more strikingly still, perhaps he doesn't really believe the lockdown is necessary. If the man known as Professor Lockdown doesn't adhere to the lockdown, why on Earth should anyone else take it seriously?
And yet while Ferguson's hypocrisy is important, especially for what it reveals about the arrogance of the new expert class, it is really his promotion of fear that he should be challenged on. It increasingly looks like his models were iffy, to say the least. According to the models, unlocked-down Sweden should have had 40,000 deaths by now – in fact it has had around 2,850. This is a catastrophic level of error. That seemingly unreliable or worst-case models have been used to wreck economies and institutionalise an authoritarian era so grave that one cannot leave one's own house without good reason is a matter of the utmost public interest.
And Ferguson has form when it comes to the worst-case ideology that is so obsessed with being risk-averse that it causes whole new problems of its own. In 2005 he said up to 200million people could die from bird flu – the final global death toll between the years 2003 and 2009 was 292. In 2009, the UK government based its 'reasonable worst-case scenario' for the impact of swine flu in Britain on Ferguson's models, saying around 65,000 people could die. In the end just 457 people died. In 2001 Imperial modelling on foot-and-mouth disease shaped government policy, which was to cull six million sheep, cattle and pigs. Later, an expert in veterinary epidemiology said that modelling was 'seriously flawed'.
Ferguson can screw who he wants. He can even defy the lockdown if he wants, though he should probably hold back from hypocritically supporting the lockdown when giving interviews. What he really needs to be challenged on is the culture of worst-case thinking that he and others have helped to create, and which seems increasingly to grate against the freedom and economic health of our societies.
To enquire about republishing spiked's content, a right to reply or to request a correction, please contact the managing editor, Viv Regan.