The hypocrisy of Catherine Calderwood
Public-health officials think it's one rule for them and another for us.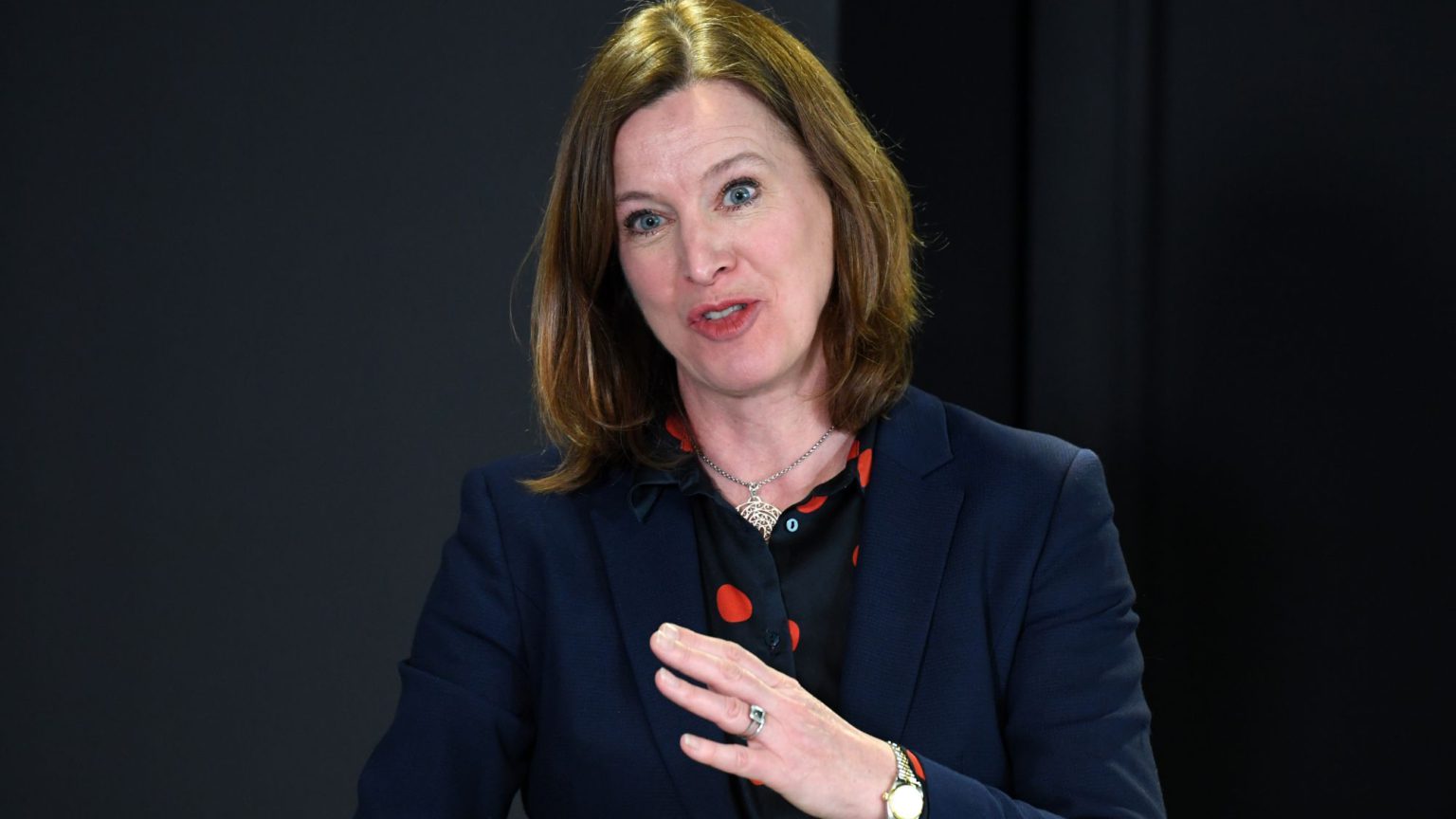 The public humiliation and later resignation of Scotland's chief medical officer, Dr Catherine Calderwood, was a rare moment of hilarity amid the gloom of Covid-19.
Calderwood had emerged from the shadows of the Holyrood bureaucracy to encourage the nation to stay at home to protect the NHS. Admittedly, her public-information broadcasts were hardly stirring. She had a wooden delivery that made England's chief medical officer, Chris Whitty, look like Liberace and Madonna rolled into one. If James Dyson made a personality vacuum, it would look like Calderwood.
Nonetheless, Calderwood was enjoying her 15 minutes of fame until she was snapped at Earlsferry in Fife, having a lovely walk on the beach while staying at her second home. Strike one: unnecessary travel. Strike two: bringing her family and their possible plague infection to an unprepared rural area. This was like the Spanish bringing smallpox to the Aztecs.
At first, her excuse was that she had visited the property to check on it, knowing she wouldn't be back there for some time. But then she admitted she had also visited it the previous weekend. She was forced into a grovelling apology, but it was inevitable she had to go.
Calderwood's 'crime' was driving with the other members of her household in a fast-moving metal box on wheels about 45 miles from home in Edinburgh. Once in Earlsferry, she had managed to take her government-mandated exercise while socially distancing herself from non-members of her household. In other words, she examined the situation for herself, used her judgement and concluded that popping over to her second home for a bit of much-needed r'n'r away from the big city would benefit her and pose little risk to anyone else. And she was quite right.
Unfortunately, that's not what the rest of us plebs can be trusted to do. We can't be relied upon to get as far as the local park without infecting people left, right and centre. We, the dimwitted masses, collectively no brighter than a low-wattage light bulb, are potentially causing carnage by lying on a bit of grass in a public place or driving to the Peak District to walk, er, nowhere near anyone else. In the eyes of public health, thinking things through for yourself is a thoughtcrime.
So Calderwood's real offence was forgetting the old adage 'not in front of the children'. Her behaviour had called into question the logic of the public-health advice every bit as much as a little boy pointing at a naked emperor. And that would never do.
But that is the nature of public health today. For example, it is the public-health bureaucrats who want smoking banned from any public place in part to 'denormalise' it – in effect, to airbrush it from history. They want to add more and more warnings, the gorier the better, on cigarette packets. They even want health warnings on the cigarettes themselves. They've added warnings to booze and food, too.
In short, the public-health nutters believe we cannot be trusted to exercise our judgement about anything to do with health. And there ain't no bigger public-health nutter than a Scottish public-health nutter. Scottish politicians have made it their mission to be in the vanguard of every illiberal lifestyle-restricting initiative going, from introducing the UK's first smoking ban to slapping a minimum price on alcohol.
So farewell, Catherine Calderwood. It's just a shame you couldn't take the rest of the control freaks with you.
Rob Lyons is science and technology director at the Academy of Ideas and a spiked columnist.
Picture by: Getty.
To enquire about republishing spiked's content, a right to reply or to request a correction, please contact the managing editor, Viv Regan.