A media luvvie meltdown
No, Paul Dacre and Charles Moore are not planning a fascist takeover of TV.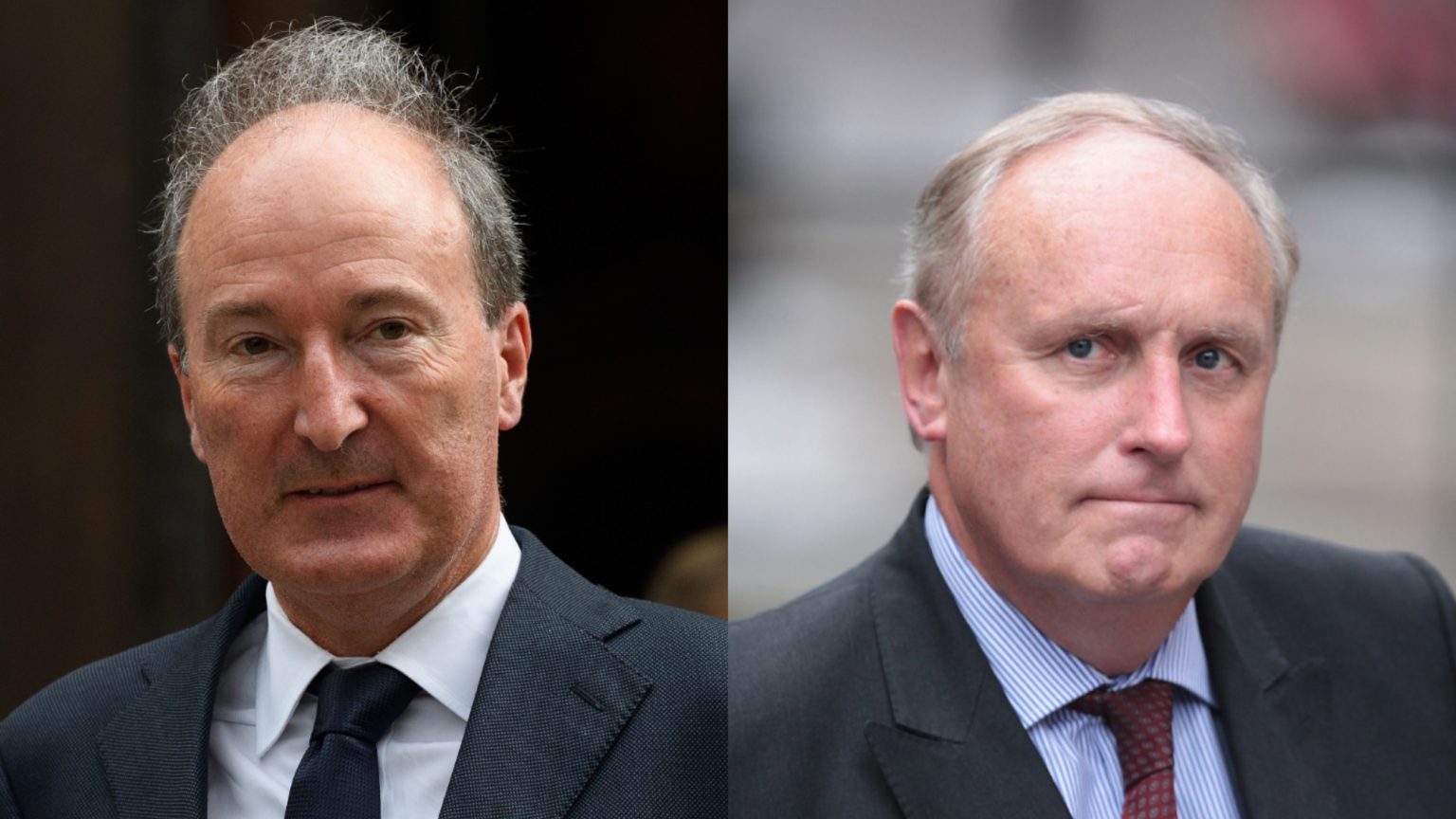 Alastair Campbell, famous crusader for truth and honesty in politics, has decried Dacre's rumoured appointment as BBC chairman by accusing the 'dreadful man' of 'poisoning public debate'. Diehard Remoaner Femi Oluwole seems to think the Tories want the pair to censor left-wing opinions, referring to the situation as 'some straight-up Goebbels sh**'.
Former Guardian editor Alan Rusbridger was furious. Rusbridger may have recently been awarded plum jobs as principal of an Oxford college and on a free-speech 'oversight board' at Facebook (despite his opposition to press freedom), but for him, Dacre's and Moore's potential appointments are signs that British politics had suddenly become an 'oligarchy'. Guardian journalist George Monbiot used the same term, referring to the two men as servants of 'oligarchs'.
Times Radio presenter and writer Stig Abell compared the possible appointments to 'Trump filling the Supreme Court with conservative judges' – as if holding a non-executive role at the BBC or Ofcom is equivalent to being among the highest legal authorities in the land. Even the makers of Have I Got News for You, the BBC's long-running flagship politics panel show, felt the need to tweet, 'if Paul Dacre and Charles Moore take those jobs we're unlikely to see another five [years], and nor is the BBC'.
This objection may remind some readers of an old Harry and Paul sketch parodying the BBC's political panel shows. In the sketch, the line, 'Oh my god, the Daily Mail!' is repeated ad nauseam by panelists as a response to everything, satirising the obsessive hatred of tabloid journalism that passes for humour on these kinds of shows.
Part of the reason so many both on the left and in the liberal establishment hold such intense hatred for the tabloid press and for right-wing broadsheets is that they believe them to be incredibly dangerous. A large portion of this fear rests on their low view of the general public. The narrative such people use to explain their own repeated electoral defeats blames dull-headed Brits who are easily fooled by rampant misinformation and fake news – and supposedly extreme-right commentators whose views they lap up. We saw this theme played out on a grand scale in the wake of the Brexit vote, when Leavers were branded brainwashed idiots swayed by whatever 'far right' rubbish they happened to find in the paper or on TV.
This belief that the public are mostly stupid is motivating a significant chunk of the hysterical reaction to the proposed appointments. The fear is that Moore and Dacre will use their new positions to spread malicious lies to the Average Joe, who apparently cannot tell truth from fiction.
The woke set's outrage at their political opponents getting important jobs is not exclusive to the media. Earlier this year, one of Boris Johnson's senior advisers (and former spiked contributor), Munira Mirza, was given the job of establishing the government's race-equality commission. This was met with rage from the Twittermob, whose members were outraged to discover from a quick Google search that Mirza did not agree with them. No need for any actual evidence that she was not up to the job – her opinions were enough to make her an inappropriate choice.
The fact they put opinions above all else means the outraged can ignore the vast experience Dacre and Moore would bring to their roles. Both have extensive knowledge of the media from their time in charge of major national newspapers, and Dacre has even held a senior position at the Press Complaints Commission – surely good preparation for work at Ofcom. Not only that, but transitioning from print to broadcast journalism is fairly common (think of Mark Thomspon's journey from the BBC to the New York Times, Ian Katz going from the Guardian to the BBC and Channel 4, and Amol Rajan leaving the Independent to become the BBC's media editor). As newspapermen, Dacre and Moore, then, are hardly outlier choices. But in the culture wars, suitability for a job is not about experience or ability – it's about having the correct views.
Many on today's mainstream left seem to believe that public institutions – especially cultural ones – are exclusively theirs, and that they have the right to prevent others from exerting any influence over them. But what makes it possible for them to take the intolerant positions they do and still feel they hold the moral high ground is that they have confused their own opinions with neutrality. The BBC, in particular, is losing its sense of what counts as political bias and what does not, and so it is constantly finding itself in culture-war hot water.
It is perfectly reasonable to think there are better candidates out there for these two jobs – or to object to government by 'chumocracy'. There is also an argument to be made that less outspokenly political options might be more suitable. But the appointment of people with clear political leanings to such positions is hardly novel. After all, James Purnell, a former Labour minister, is the current director of radio and education at the BBC. The problem for many of the outraged left is less that Dacre and Moore are political, and more that they have the wrong politics. The mob would not be baying were Dacre and Moore themselves on the left.
The hysterical cries of cultural elites who ironically fear they will be cancelled by Dacre and Moore perhaps reflects a dawning realisation that they cannot, after all, cling on to power forever in the face of growing popular opposition. In Moore's case, the woke blob fears the withdrawal of government support for the BBC because it knows the institution cannot survive on its own merit. As I have argued previously on spiked, it is clear the BBC needs to change if it is to remain viable in the long-term. Regardless, Moore will not be making TV, and nor – despite the fever dreams of some commentators – will Dacre be instigating a fascist takeover of press regulation.
What should concern woke identitarians is that there is a growing movement which rejects the widespread institutional absorption of their views. That, at least, is to be welcomed.
Paddy Hannam is a spiked intern.
Picture by: Getty.
To enquire about republishing spiked's content, a right to reply or to request a correction, please contact the managing editor, Viv Regan.