Sweden has exposed the cruel folly of lockdown
Sweden's strategy was subjected to a global smear campaign, but now it's showing results.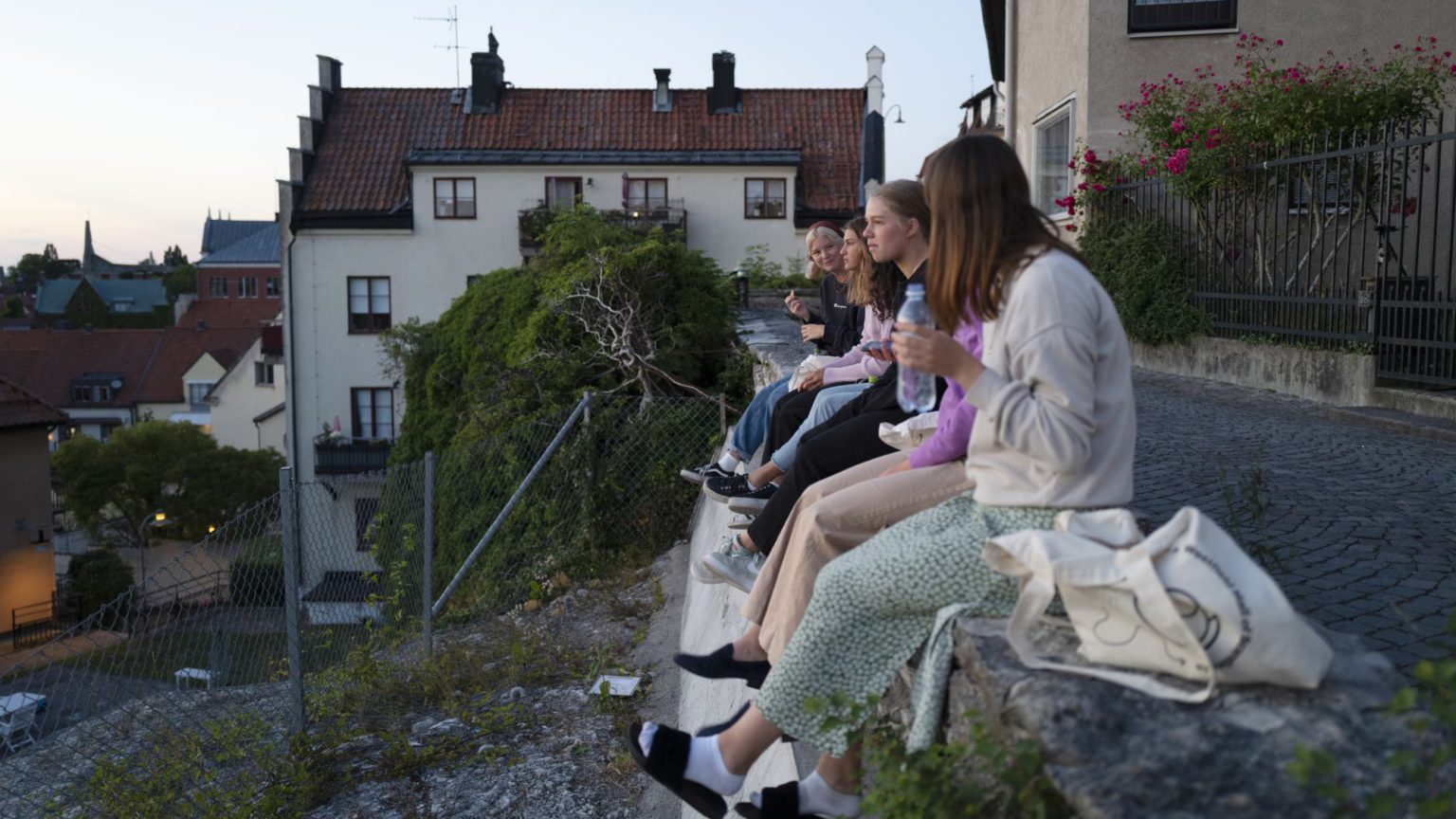 Before the coronavirus, Sweden for most people symbolised moderation and fairness. But since Covid, this Scandinavian social democracy has been maligned like few other countries on earth. The reason is, of course, that Sweden did not follow the rest of the world into lockdown. And because even their proponents recognise that lockdowns come at an extraordinarily high price – eviscerating our freedoms, laying waste to our economies and even damaging our health – the only European country which attempted to tread a more liberal path became the target of an extreme and hysterical smear campaign.
Throughout the spring and early summer, the negative headlines were relentless. The New York Times repeatedly branded Sweden a 'pariah state', while its no-lockdown policy apparently made it 'the world's cautionary tale'.
The liberal Guardian used to regularly hail Sweden as a 'model for global prosperity' – though one which 'right-wingers' were 'desperate' to see fail. But during the pandemic, the same paper denounced Sweden as a 'model for the right' and branded its Covid policy a 'deadly folly'.
According to this view, Sweden's policy was not only misguided but also sinister. The refusal to shut down society was akin to playing 'Russian roulette' with people's lives. Public support in Sweden for the less restrictive policy revealed 'the dark side of nationalism', which could pose a danger to 'vulnerable minorities', according to the Washington Post.
The world looked on in fascination and terror as Swedes were still allowed to go to bars and restaurants, schools remained open for everyone under 16 and gatherings were still permitted for up to 50 people. For Anders Tegnell, the man in charge of Sweden's Covid policy, full-on lockdown was 'using a hammer to kill a fly'.
The media consensus was that Sweden was conducting a dangerous 'experiment' in 'Swedo-science', which had 'well and truly failed'. But in reality, it was the rest of the world that was playing a cruel experiment, which disrupted people's lives for little gain.
As we enter the autumn, the UK, France, Spain and other European countries are currently panicking over rising Covid case numbers, and the contrast with Sweden's situation is becoming harder to ignore. The Times tells us that 'Sweden's low positive test rate "vindicates [its] coronavirus strategy"'. The Sun points out that 'lockdown-free Sweden' has recorded its 'lowest number of Covid cases since March', as 'other countries' are hit by a 'second wave'. And the Guardian acknowledges that Sweden was spared the 'European surge as coronavirus infections stay low'.
Even the Financial Times, which has been at the forefront of Britain's lockdown lobby – even to the extent that it published entirely non-sensical graphs, torturing the data to try to make lockdowns look sensible – has been forced to report the good news about Sweden. Recently, it even carried an approving interview with the now world-(in)famous Tegnell.
Governments and health officials are paying attention, too (though clearly not enough). Sweden is now one of the few countries on the UK's travel corridor, meaning that arrivals from Sweden no longer have to quarantine – unlike arrivals from Spain and France which applied stringent lockdowns. Johan Giesecke, a strident critic of lockdown who played a key role in advising the Swedish health authorities, was recently awarded a promotion at the World Health Organisation to advise on all things pandemic-related.
Sweden's critics like to compare its Covid death rate with its Scandinavian neighbours. But back in May, health chiefs in Norway discovered that the so-called R-number (the rate at which the virus spreads) was below one and Covid transmission was in decline before its lockdown was put in place. This led the head of Norway's public-health agency to conclude that 'we could possibly have achieved the same effects and avoided some of the unfortunate impacts by not locking down, but by instead keeping open but with infection-control measures' – a tacit approval of the Sweden strategy. In fact, the rate of Covid infection in Norway is currently higher than in Sweden.
In Denmark, public-health experts have tried to distance themselves from the government's lockdown policy. They claim that the Danish prime minister 'abused healthcare advice' when she said 'the authorities' recommended lockdown. This was taken by most of the public to mean the Danish Health Authority and the infectious-diseases agency. In fact, the Danish Health Authority had recommended very few of the draconian measures that were eventually implemented.
Lockdown advocates relished Sweden's apparently high death rate. In the end, around 5,800 people died of Covid in Sweden for a death rate of 580 per million – higher than many European countries but lower than some others which pursued strict lockdowns. (In fact, Belgium had both the strictest lockdown and highest death rate in Europe, and, globally, Peru looks set to pull of the same catastrophic feat.) Modelling predicted deaths in the tens of thousands, but this never materialised.
The Swedophobes also delighted in tales of Sweden's economic woes. 'They literally gained nothing', gloated one expert in the New York Times: 'It's a self-inflicted wound, and they have no economic gains.' At the time, Sweden's economy was faring almost as badly as everywhere else in Europe. But it has since become clear it was hit much less hard than other major countries. In August, the Swedish government pulled off the astonishing feat of generating a budget surplus.
When countries followed each other into lockdown, Anders Tegnell remarked that it was 'as if the world had gone mad'. Though much of the world seemed to believe he was the lunatic in charge of the asylum, it is starting to look as if Sweden will have the last laugh.
Fraser Myers is a staff writer at spiked and host of the spiked podcast. Follow him on Twitter: @FraserMyers.
To enquire about republishing spiked's content, a right to reply or to request a correction, please contact the managing editor, Viv Regan.