Is reporting the news Islamophobic now?
The BBC edited a headline about the Manchester Arena inquiry, following a complaint from the Muslim Council of Britain.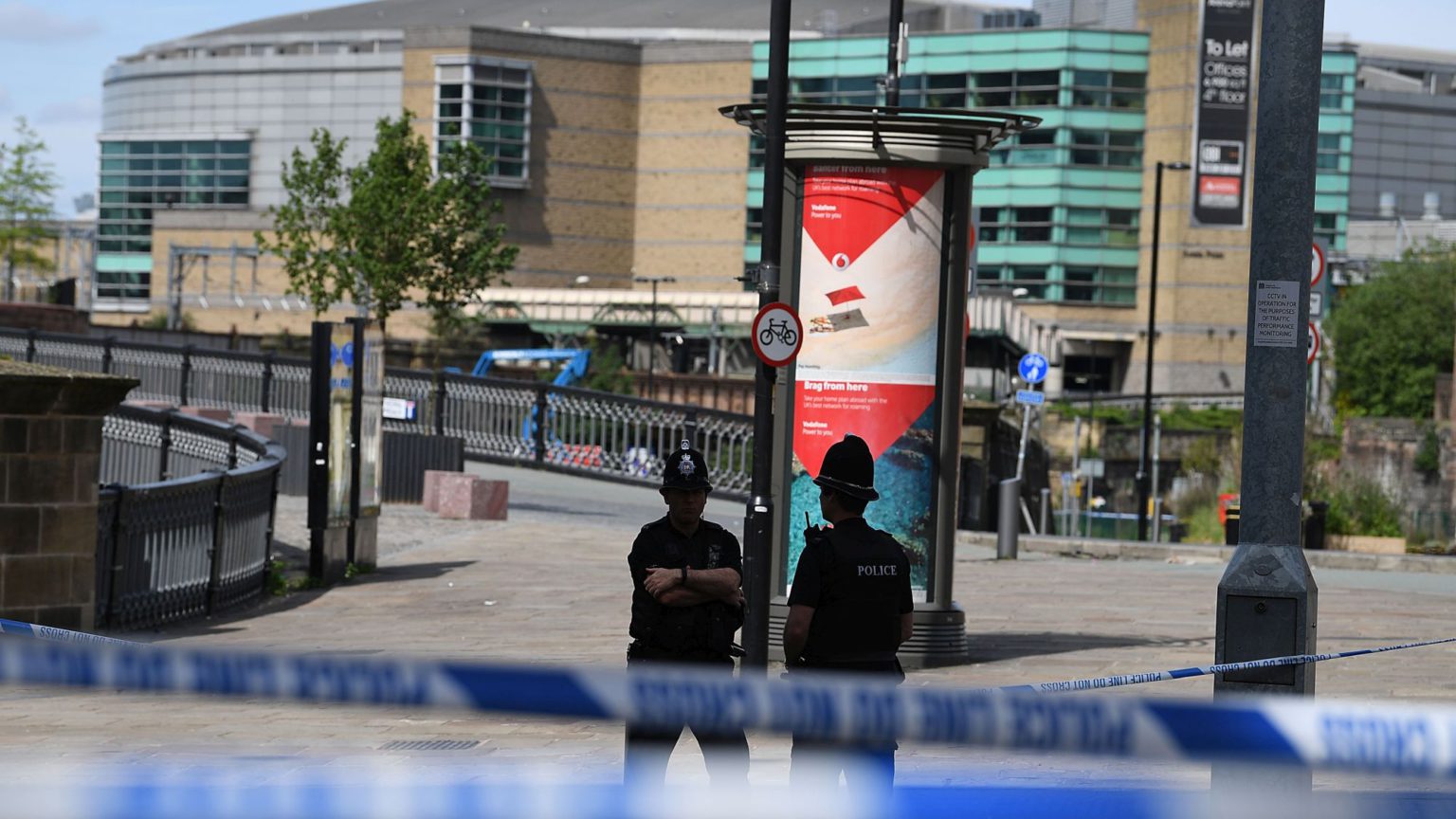 Salman Abedi was spotted by one eyewitness praying in the foyer of the Manchester Arena in the hour before he detonated his homemade bomb on 22 May 2017, killing 22 people.
You might say that's newsworthy. After all, the Manchester attack was the deadliest terror attack in Britain for many years, and it was committed by an Islamist terrorist who believed he had God on his side as he murdered children, young people and parents in cold blood; his youngest victim just eight years old.
And yet BBC News edited a story this week, removing mention of the alleged praying from its headline, following complaints from the Muslim Council of Britain and others. The piece details the first day of the Manchester Arena inquiry, which began on Monday, promising to 'leave no stone unturned'.
The original headline on the BBC News homepage, 'Arena bomber "seen praying an hour before blast"', was deemed 'unacceptable' by Miqdaad Versi, spokesman for the MCB, on Monday evening. He said the MCB's Centre for Media Monitoring was 'raising a complaint'.
The following morning Versi trumpeted that the BBC headline had been 'corrected'. 'To put an unverified, misleading, and frankly irrelevant claim as the headline on the front page of the news website, was wrong. Prayer is not an indicator of terrorism, nor relevant to terrorist activity', he said. A similar headline from the Guardian, which he also attacked, remains online.
But whether this detail is relevant is not really a decision for Versi or any lobby group to make. This 'unverified' claim came from a Manchester Arena worker who saw Abedi acting suspiciously before the attack. Another member of the public tried to raise the alarm with a security guard about the young man with the big backpack, but he says he was 'fobbed off'.
When contacted for this piece, BBC News said: 'We received feedback from the MCB and others both internally and externally about the story.' But it stressed that it made the change only after reviewing the story and headline for accuracy, as it regularly does with all its output: 'The BBC makes its own editorial decisions.' Readers can make up their own minds.
Whether or not you buy that explanation, the prospect of a faith group trying to retrospectively get news stories re-edited in line with its views should be something that concerns anyone interested in a free press and an open debate about terrorism. Journalists should not be cowed into changing pieces for fear of causing offence.
For years Versi and the MCB have been lodging complaints with newspapers and press regulators (often successfully) over stories they see as inaccurately linking acts of religious bigotry, violence or terrorism to Islam. But often this campaign has gone beyond correcting inaccuracies into more complicated territory.
In 2018, the Guardian and the BBC removed a picture depicting Westminster Bridge attacker Khalid Masood in Mecca from news reports, following a complaint from the MCB. An MCB report later said the image 'subconsciously links Muslim practice to terror and terrorism'. The implication is that any reference to the professed faith of extremists is wrong and dangerous.
What is being asked here is not for the press to be more fair or accurate, but to omit certain details or images for fear that dimwitted readers will come to the 'wrong' conclusion. Regardless of one's views on religion, Abedi, Masood and numerous other Islamist killers believed, in their demented heads, that they were killing in the name of Islam. That's hardly irrelevant.
Murderous Islamist extremism is a threat to the life and limb of British Muslim and non-Muslim citizens alike. Chilling reporting – and by connection, discussion – of the motivations of these terrorists does no one any favours. Regardless of what we want to call it, we must discuss, understand and root out the ideology that drives such attacks.
The good people at the MCB are entitled to their views on what is and isn't acceptable reporting in this area. What they're not entitled to do is try to foist that on everyone else. Journalists would do better to resist such backdoor editing, and insist that the public are grown up enough to read about and discuss these issues openly. Lives literally depend on it.
Tom Slater is deputy editor at spiked. Follow him on Twitter: @Tom_Slater_
Picture by: Getty.
To enquire about republishing spiked's content, a right to reply or to request a correction, please contact the managing editor, Viv Regan.