The press must be free to criticise Islam
The Muslim Council of Britain's new report on the media is highly questionable.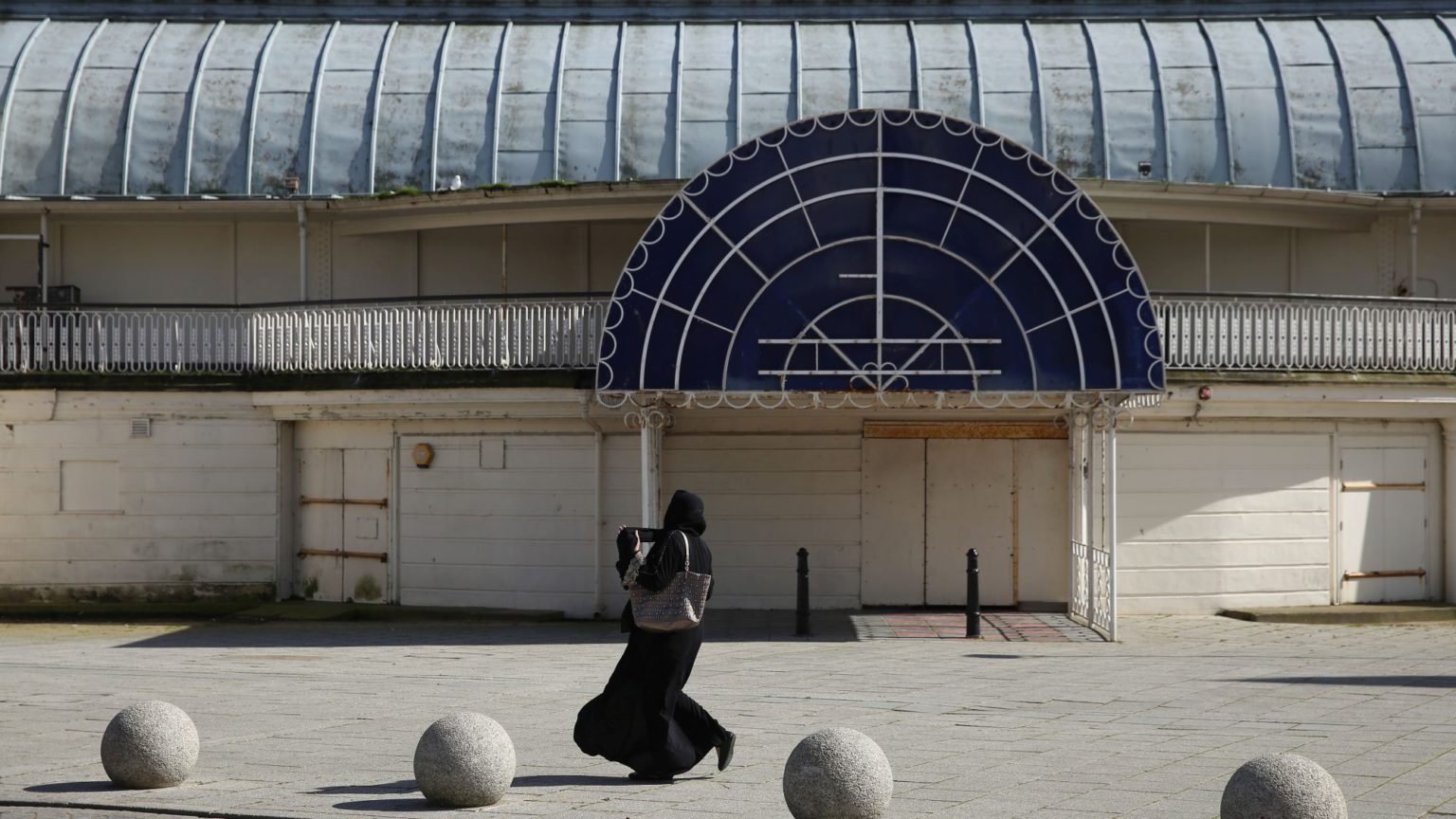 What do the Daily Mail Australia, Joanna Lumley and the BBC's Bodyguard drama have in common? Well, according to a new report by the Muslim Council of Britain, they have all misrepresented, generalised about or otherwise showed bias towards Muslims and / or Islam.
The MCB's new Centre for Media Monitoring has analysed almost 11,000 articles, news clips and TV shows this quarter, and the prognosis doesn't look good. Apparently, 59 per cent of the content assessed associated Muslims with negative behaviours, and one third misrepresented or generalised about Muslims. When you get beyond the summary pages, however, a different picture begins to appear.
I was expecting to see example after example of dangerous misinformation or clear-cut anti-Muslim bias. Such as when, in 2015, a Mail Online article by Katie Hopkins wrongly suggested that an east London family were extremists linked to al-Qaeda. Though the MCB wasn't involved in that case, one of the organisation's spokespeople, Miqdaad Versi, has been focusing on correcting stories about Muslims in recent years, and gaining a lot of coverage himself.
But in this report, such cases are largely conspicuous by their absence. The worst examples cited here amount to questionable sensationalism. One headline described a woman who converted to Islam to be with her toyboy as 'brainwashed', without making clear this was a quote from her jilted husband. Another headline misleadingly implied there was a problem of 'Muslim-only pools' in Sydney. Many more of the articles cited, however, are barely problematic at all.
Several examples amount to relatively minor errors. A Mail headline said a London mosque was linked to 'terrorists', when they were actually 'terror suspects'. A Mirror headline said that during an Islamist knife attack in Melbourne, the attacker shouted 'Allahu Akbar' (eyewitnesses had claimed this, but police later disputed it). These are not wilful distortions to the end of pushing some dodgy agenda.
Many examples are, frankly, ridiculous. Joanna Lumley is criticised for saying, in an ITV travel show, that Kyrgyzstan has a 'less strict Islamic feel' than other Muslim countries she has visited. Bodyguard gets called out for suggesting women who wear the hijab are 'oppressed or subservient', seemingly because a character in the show, a would-be suicide bomber, fits that description.
At the back of the report, an academic who 'contributed to the oversight' of the project, has a short essay deconstructing a story in the Express about Ramadan advent calendars being sold in Morrisons. She says the article is 'inoffensive' and 'could be described as an example of fair reporting'. But because it features in 'a conservative newspaper that regularly features articles with negative representations of Muslims', it nevertheless 'feeds into an idea of Muslims as a cultural threat'.
There is no available archive of the stories assessed, and the BBC write-up of the report notes that it was 'not open to academic scrutiny'. We can only really go on the examples cited in the report itself, and assume these were among the most shocking the authors had at hand. On that basis, we should be highly critical of the claims being made here.
Indeed, such claims could chill discussion and reporting of serious stories and issues. At one point, the report criticises a number of outlets for publishing a picture of Westminster Bridge attacker Khalid Masood in Mecca. The MCB says the photo 'subconsciously links Muslim practice to terror and terrorism'. But Masood was, in his demented, muderous head, doing God's work. His beliefs are not an irrelevant little detail, not least because Islamists have been responsible for the vast majority of terrorist murders in Britain in recent years.
Stories about Muslim anti-Semitism are another focus of the report. 'A common theme amongst Jewish Publications is of the "anti-Semitic Muslim"', says the MCB, quoting pieces from the Jewish Chronicle about cases of Muslim anti-Semitism in Europe. 'However', it goes on, 'several reports show that anti-Semitic attacks have risen across Europe, not due to Muslims but due to a rise in far-right activity'.
For an organisation apparently so committed to accuracy, this line is pretty misleading. The implication is that Muslim anti-Semitism is a marginal concern. It isn't. A 2018 EU survey asked people the most serious incident of anti-Semitic harassment they had experienced, and who it had been perpretrated by. Thirty per cent of respondents said it was 'someone with an extremist Muslim view', while 13 per cent said it was the work of 'someone with a right-wing political view'.
No one should use such stats to smear all Muslims. But the MCB's evident touchiness about any discussion of these issues ironically does precisely what it is accusing others of doing – that is, generalising about Muslims or lumping them in with extremists. The message you take away from this report is that criticising the actions of the latter can't help but offend or otherwise impact on the former.
This can only chill discussion of regressive attitudes and practices, which is particularly bad news for ex-Muslim and reformist voices. Indeed, at one point in the report, a BBC video is singled out for giving a 'one sided view on the hijab'. It is an interview with Shaparak Shajarizadeh, an Iranian woman who took part in the recent anti-hijab protests – one of the 'Girls of Revolution Street'. She was arrested, interrogated and forced to flee for removing her headscarf. The MCB laments that the 'counterbalancing view' is not provided.
We should be vigilant against anti-Muslim bigotry, in our press or anywhere else. But that noble concern cannot come at the cost of chilling discussion about and reporting on Islam and Islamism. Freedom of speech and freedom of the press were built on the freedom to blaspheme and to criticise religion. And the MCB cannot claim to be campaigning for a truthful, accurate media while pushing its own dubious claims.
Tom Slater is deputy editor at spiked. Follow him on Twitter: @Tom_Slater_
To enquire about republishing spiked's content, a right to reply or to request a correction, please contact the managing editor, Viv Regan.