Tony Abbott: 'The EU is desperate to punish Britain'
Listen to the former Australian PM discuss Brexit and trade on The Brendan O'Neill Show.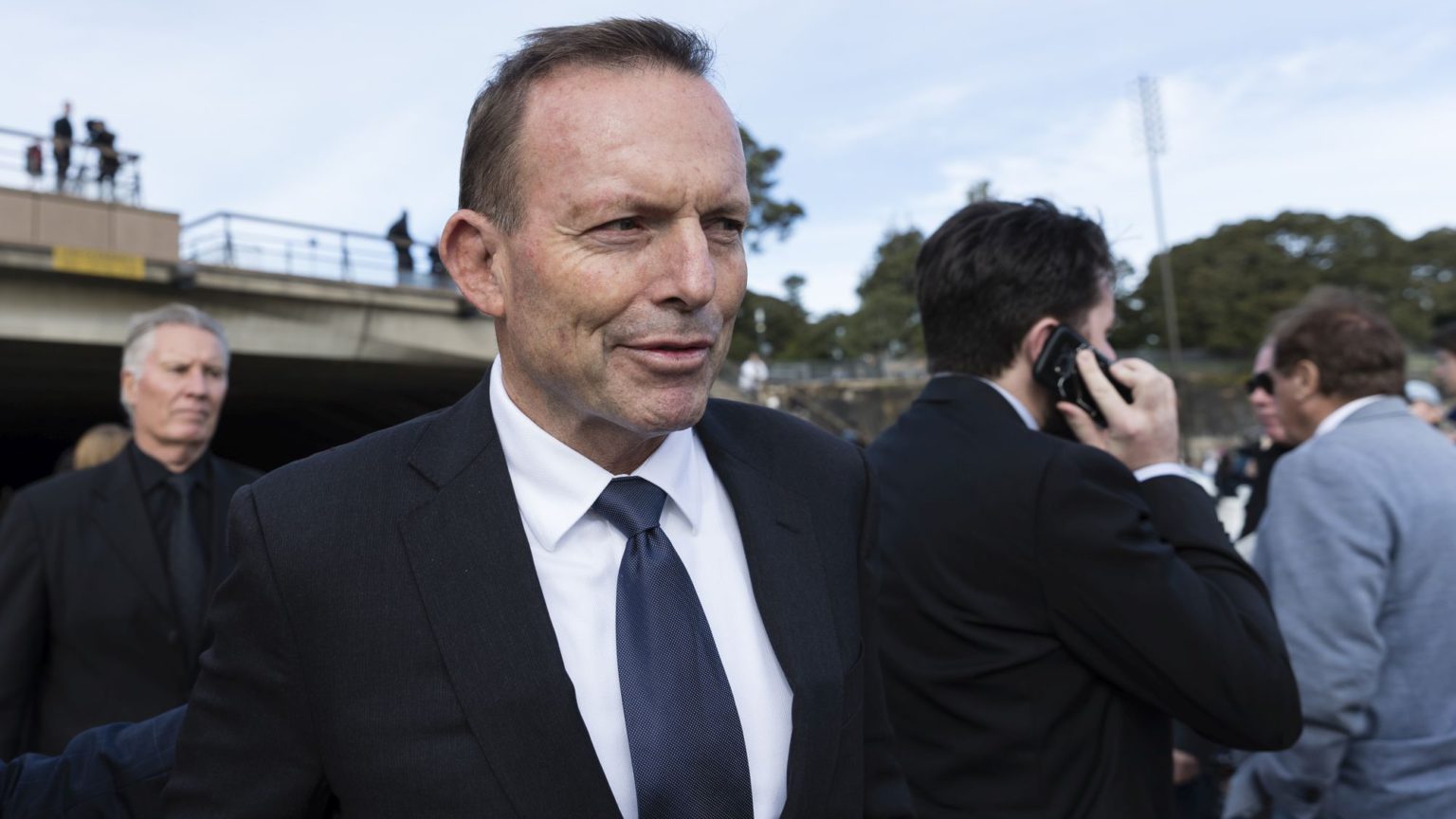 Tony Abbott, the former Australian PM, is all across the British media today. In response to reports that he is being lined up for a role in post-Brexit trade talks, his opponents, as is the way these days, have accused him of being a raving bigot in an attempt to get him sacked before he's even been hired. Abbott, you see, is a Catholic with traditional views on social issues – and so apparently must be nowhere near negotiations on steel or foodstuffs.
But given the Remainer hue of many of his detractors, perhaps it is his views on Brexit that have most rankled them. Abbott, as well as being an alleged monster, is a big supporter of Brexit and has long urged Britain to prepare for No Deal. He appeared on The Brendan O'Neill Show, our editor's podcast, back in December 2018, and argued that 'no deal that the EU gives Britain will be a good deal'. Here's an excerpt from the interview:
'No deal is better than a bad deal. Now, it seems to me the EU takes the view, and they are theological about this… that the EU is in some way a morally superior alternative to nation states, and once a nation state has sublimated itself in the European Union, there is no going back. That seems to me, as an outsider, to be the view of the EU. Now, because Britain wants to leave, and because this, in their view, is against the natural order of things, they are desperate to punish Britain. No deal that the EU gives Britain will be a good deal.'
Listen to the full interview here:
To enquire about republishing spiked's content, a right to reply or to request a correction, please contact the managing editor, Viv Regan.