We need to end rough sleeping for good
How to solve the homelessness problem after Covid-19.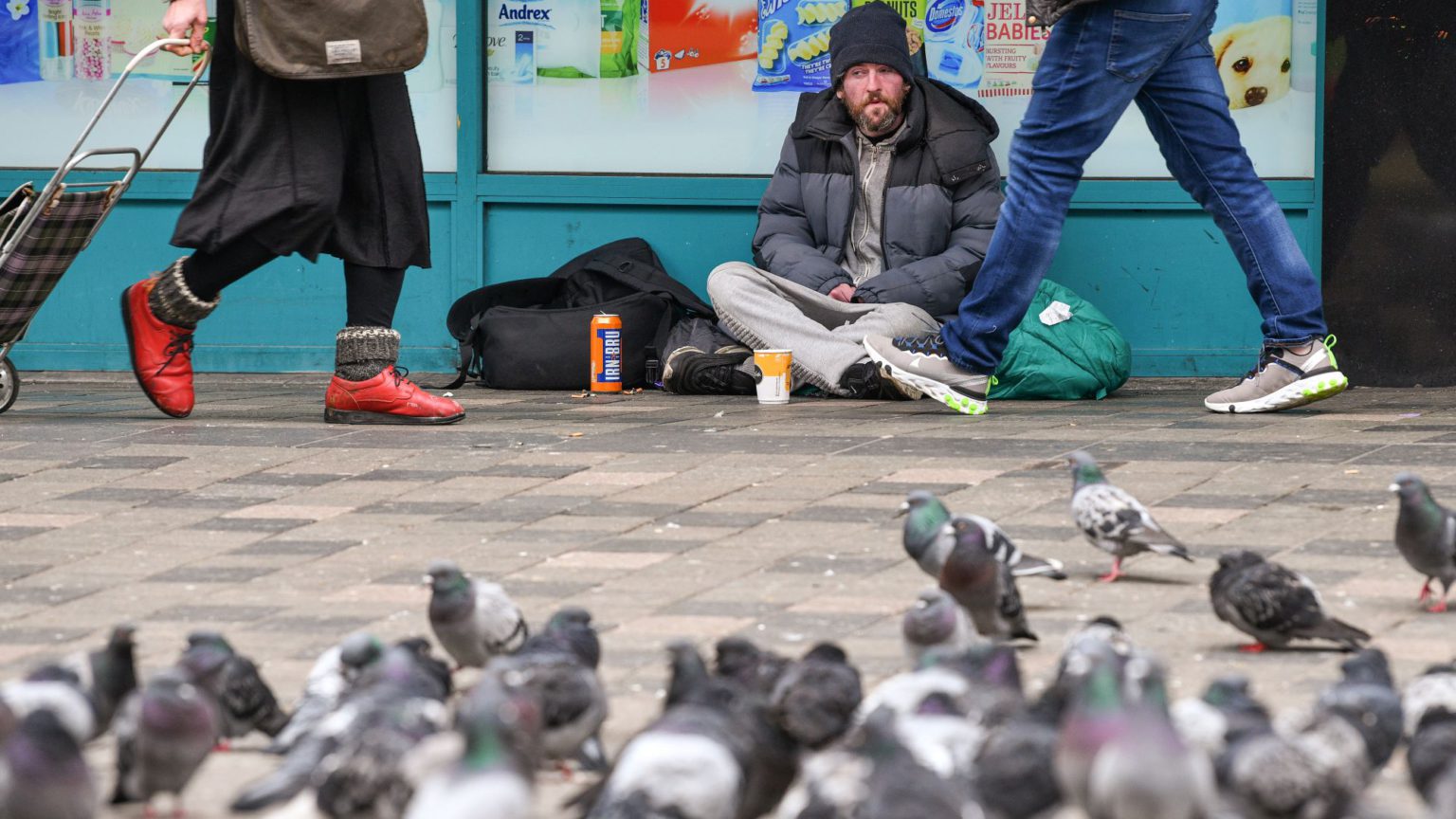 With the imposition of lockdown at the end of March, in what was dubbed the 'Everyone In' initiative, the UK government asked local authorities in England to find emergency accommodation for all rough sleepers. This was part of an effort to repress the spread of Covid-19 among a group of people who, for obvious reasons, are often in poor health. Indeed, homeless people have been found to be particularly susceptible to the virus: in the US, a number of homeless people have died.
Local authorities were given just two days to come up with solutions. The request from central government coincided, fortuitously enough, with the forced closure of hotels. So hotel rooms were soon taken up by rough sleepers. Nearly 15,000 individuals – which, strikingly, is around three times the official head-count for rough sleepers – were supported into temporary accommodation under these emergency measures.
The government has now committed itself to finding alternative emergency accommodation for the remainder of the pandemic for the 5,400 still residing in the likes of Travelodge, Ibis and Holiday Inn. The housing secretary, Robert Jenrick, says individuals will be supported 'while we continue with plans to deliver thousands of long-term homes in the coming months'. In May, an injection of £160million (part of a £433 million commitment) and 3,300 new housing units (out of a planned 6,000) were promised in the next 12 months.
According to a press release from the Ministry of Housing, Communities and Local Government:
'Once in their new home, rough sleepers will be supported by specialist staff to access the help they need, such as support for mental-health or substance-abuse problems, so they can rebuild their lives, move towards training and work, and remain off the streets for good.'
The press release describes this initiative as unprecedented, transformative and ambitious. And with good reason. Long before the pandemic, the government had pledged to end street homelessness by the end of this parliament; it has taken advantage of the current crisis to try to achieve that end.
The initiative has been welcomed. Jon Sparkes, chief executive at the homeless charity Crisis, says the 'Everybody In' initiative is 'a landmark moment – and the right thing to do'. But whether, as Jenrick claims, the government's swift action has 'changed the lives of thousands for the better', remains to be seen.
The rough-sleeping problem is likely to get a lot worse before it gets better. There has been a not unreasonable scepticism that such an intractable social problem as homelessness can be solved overnight. Legitimate concerns have been raised about council funding, particularly to support those with no recourse to public funds (in other words, migrants), and also about the fact that councils can hardly force people off the streets – can they?
The government's claim that 90 per cent of 'known' rough sleepers have been offered accommodation has been criticised by the Office for Statistics Regulation. While technically true, this initiative has only confirmed that local authorities don't really know how many people sleep on their streets. And their guesswork – upon which the official figures are based – could well prove to be a serious underestimation.
According to Dame Louise Casey, who, on her recent receipt of a peerage, stepped down as chair of the Covid-19 rough-sleeping taskforce, this will make sure that local authorities and others can ensure that 'nobody has to go back on to the streets'.
And yet, according to a Guardian investigation, between March and May, of the almost 4,000 individuals accommodated under the emergency initiative by 21 local authorities responding to freedom-of-information requests, a quarter of these individuals had left their temporary housing. Caroline Bernard, head of policy and communications at Homeless Link, said that many have 'struggled with isolation, social distancing and disruption to their support network and access to treatment, and returned to rough sleeping'. Reportedly, hundreds more have been accused of anti-social behaviour and evicted from their hotel rooms.
And what about those still on the streets? According to the charity Streetlink, rough-sleeper alerts by the public went up by over a third (36 per cent) between April and June compared with last year. The increase in London was far higher, at 76 per cent.
Labour MP Neil Coyle predicts that a 'homelessness timebomb' will explode, or that there will be an 'epidemic of homelessness' unless something more is done. Putting the hyperbole to one side, and the fact that no party in government has managed to get to grips with rough sleeping or the wider homelessness problem, Coyle does make some useful points.
He calls for, among other things, an extension of the ban on evictions, and for ending the outrageous five-week delay on the first Universal Credit payment to new claimants. Both of these steps would significantly reduce the likelihood of somebody being made homeless. The ban on evictions has since been extended (a little) into September. The furlough scheme, also extended, is due to expire in October.
Nobody should be evicted from their home or lose their job due to events not only beyond their control, but also directly attributable to government policy. The number of tenants in England threatened with the prospect of 'no fault' evictions between January and March went up to 5,000. That is a quarter rise on the same period last year. And unemployment figures will no doubt continue to rise too, as more firms go out of business and state support is finally withdrawn.
Despite beginning to address the historical rough-sleeping problem, the current government is now faced with a much bigger problem of its own making. The lockdown might have provided an opportunity to reset homelessness policy, but it has come at a huge cost. According to Sparkes, while the initial response 'showed what can be done when the political will and leadership from central government is there', support around the country remains 'patchy and inconsistent' and hundreds are still living on the streets of the capital alone.
Over the winter months, as the furloughed and self-employed become the unemployed, as landlords begin evicting impoverished tenants, and as those not 'already in' join ex-members of the 'precariat' already on the streets, somebody is going to have to come up with bold solutions – and fast. Not just in relation to rough sleeping and homelessness, but also in relation to the provision of services for the most marginalised people .
There needs to be a policy reset on everything from building houses, rebuilding the economy, immigration and reskilling the workforce, to integrating health and social care, reforming the children's care system and rethinking the benefits system. Dysfunctions in each are significant contributors to the homelessness problem. While the government has shown that it is possible to get people off the streets almost overnight, it is only by addressing these underlying problems that it will be possible to provide the support, security and resources needed to meet the government's stated goal of ending rough sleeping for good.
To enquire about republishing spiked's content, a right to reply or to request a correction, please contact the managing editor, Viv Regan.