Why it's callous to cheer the Channel crossings
The death of a 16-year-old Sudanese boy shames those who think the dinghy crossings should continue.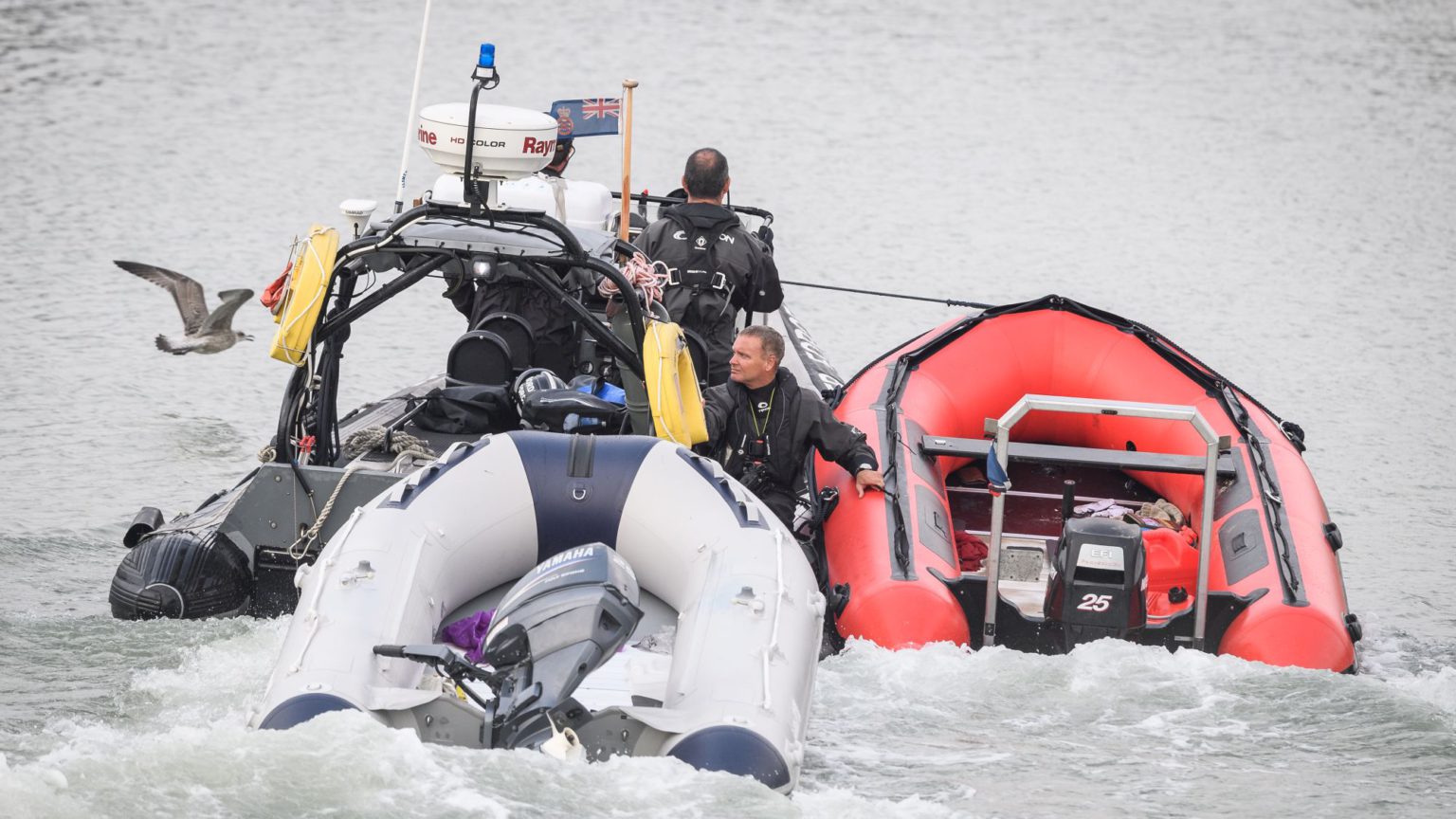 A 16-year-old Sudanese boy has been found dead on a beach near Calais after the 'makeshift boat' in which he hoped to sail to the UK got into trouble. In light of this tragedy, of this awful waste of a young human life, can we now say that these Channel crossings are a problem? Or at least that they matter and should be talked about and dealt with?
For weeks, the liberal elite has raged against Priti Patel's efforts to stop the Channel crossings. Chill out, they say, it's only handfuls of people on a boat. It's not a big deal. To this boy it was a big deal. And to the thousands of people who have risked their lives in the Channel this year alone it's a big deal. These are perilous journeys involving blow-up boats venturing through one of the busiest shipping lanes in the world. To comfortable liberals in the UK who want to signal their migrant-loving virtue, the dinghies might not be a problem; for the people actually on the dinghies, it's a different story altogether.
The boy was found on a beach in Sangatte. His friend, also a boy from Sudan, was rescued from the Channel and then alerted the authorities about his missing companion. It's a desperately sad story: a youth, not yet a man, seeking a new life in a country more prosperous than his own, having his life cut short by the violent, unpredictable seas.
Already, fingers of blame are being pointed at the home secretary. The shadow home secretary, Nick Thomas-Symonds, says this death is 'heartbreaking' and shows Priti Patel and her government have been 'lacking in compassion and competence' in relation to the migrant crisis. A pro-migration charity says the boy's death 'starkly demonstrates the total failure of our government to do anything to help these children who are in such desperate straits'.
This makes no sense. This boy died just off the coast of France. His body was found on a beach in France. Is Priti Patel now meant to send British boats to French waters to pick up migrants and then bring them back to the UK to offer them asylum? Even the most pro-migration person would surely find this a preposterous suggestion. Not least because it would give official backing to the criminal gangs who facilitate the dinghy journeys, essentially making the British government a partner in the illegal transportation of people for profit by ruthless, principle-free gangs.
More importantly, Patel has tried to prevent the crossings from France to the UK. So the idea that she bears some responsibility for this tragedy is bizarre. She has made it clear that at least one of the reasons she wants to stop these crossings is because they are dangerous for the people involved. She says she wants to 'dismantle [the] gangs' that facilitate these 'dangerous crossings'.
If anything, the terrible death off the coast of France confirms that Patel is right to view these crossings as a menace to human life, as well as representing incursions on British territory by groups of migrants who have not gone through the proper channels for asylum. If this awful death tells us anything, it is how wrong the ostensibly 'pro-migrant' sections of the political class have been when they've said everyone should calm down about these apparently minor, unimportant sailings across the Channel.
That has been the tone of much of the supposedly pro-migrant commentary. This is a small affair, it doesn't really matter, only a racist would be worried about the arrival of small groups of people in boats at Dover. On the contrary, I'd say you would have to be pretty racist, or at least anti-human, to think that difficult journeys on small boats crowded with people mostly from the Middle East and Africa are 'fine', nothing to worry about, 'leave them to it'.
The debate about the dinghy journeys has exposed how cavalierly self-centred the 'pro-migrant' wing of the culture wars has become. If these people genuinely wanted a fairer, freer immigration system – which is something spiked supports, too – they would campaign for it. They would argue for a change in the law. They would argue for new immigration policies. Most importantly, they would engage with the public – who ought to have a clear democratic say in all areas of policy, including immigration – and seek to convince them that Britain should accept more asylum-seekers.
But they don't do any of this. Firstly, because they see the British public as the problem. What's the point of talking about immigration with the xenophobic masses who voted for Brexit? And secondly because their focus on the dinghy migrants has nothing to do with policy, or even with politics. Rather, they have come to view these migrants as little more than chess pieces in their own culture war. As physical manifestations of the impossibility of borders. As victims whom they can pity and cheer as a way of demonstrating their moral superiority over both the vulgar masses and the uncaring government.
This is why they've said, 'Relax, don't worry about it, let them in' – because their aim, primarily, is to say something about themselves; to advertise their caring qualities, their moral distinction from the throng, their continuing belief that 'taking back control' is a wild dream in a world in which borders have become necessarily porous. They have dehumanised these migrants more than any right-wing opponent of migration has, by reducing them to walk-on actors in Western liberals' own ceaseless psychodrama about the need for a post-borders world and for a technocratic form of politics that doesn't involve engaging with the riff-raff public.
But such noisy moral posturing has consequences. It always does. This morality play has a real-life impact on the migrants themselves, as we have seen with the horrible death in France. 'Keep coming, it's fine', they are told by the cultural elites, with no regard for the sheer difficulty of the journeys they take. If the PC elites really were interested in liberalising immigration policy, they would be arguing for that in the public sphere, rather than implicitly inciting gangs to continue organising perilous journeys on the basis that 'it isn't a big deal'.
Brendan O'Neill is editor of spiked and host of the spiked podcast, The Brendan O'Neill Show. Subscribe to the podcast here. And find Brendan on Instagram: @burntoakboy
To enquire about republishing spiked's content, a right to reply or to request a correction, please contact the managing editor, Viv Regan.