Don't even think about cancelling Blazing Saddles
HBO Max has put a trigger warning on the Mel Brooks classic. The philistine buffoons.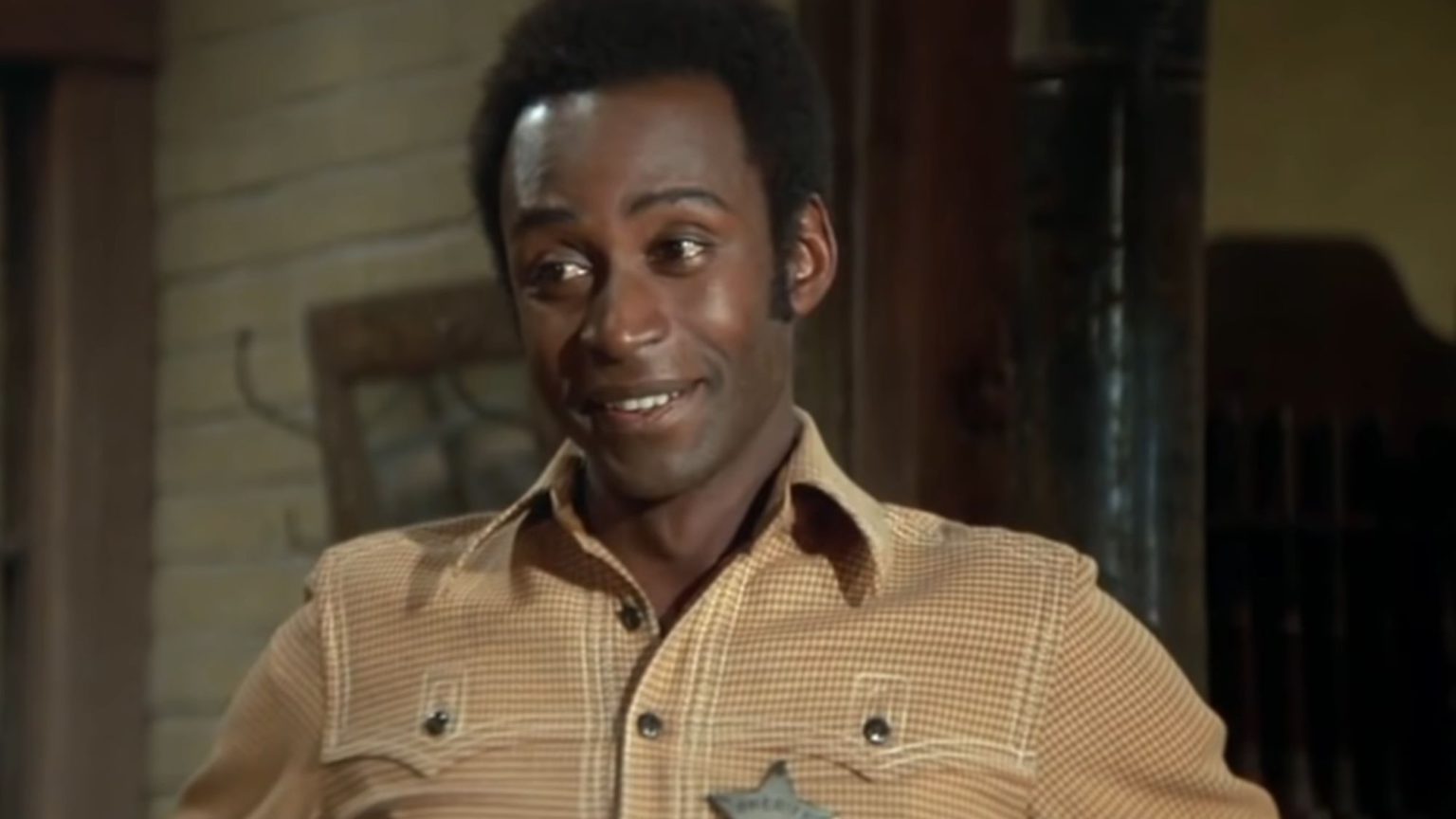 So they're finally coming for Blazing Saddles. The literalist, humourless scolds of the woke mob finally have the Mel Brooks classic in their censorious sights. It was only a matter of time. After all, this is a movie that contains copious utterances of the n-word, and that is always bad, regardless of context, right? So smack a trigger warning on it. Surround it with yellow tape warning off the easily offended. Remind people that they watch this film at their peril.
That is what HBO Max has done. It has soiled its streaming version of Blazing Saddles with a worthy three-minute intro – three minutes! – designed to put the film in its 'proper social context'. Just as it did with Gone with the Wind a few weeks ago when the world went completely mental and started tearing down statues, defacing war memorials and memory-holing comedy shows from the 2000s. The 'proper social context' is graciously provided by Jacqueline Stewart, a professor of media studies at the University of Chicago, and thus cleverer than you and me. She informs us that 'racist language and attitudes pervade the film'. But that's okay, everyone, because 'those attitudes are espoused by characters who are portrayed here as explicitly small-minded, ignorant bigots'. 'The real, and much more enlightened, perspective is provided by the main characters played by Cleavon Little and Gene Wilder', says Stewart.
This is the dumbest thing I have seen in a very long time. Aside from being a spoiler, this 'contextualising' lecture is artless, patronising and ridiculous. Blazing Saddles is one of the great satires on racism. Everyone knows this. Set in the American frontier in the late 1800s, it tells the blackly comedic story of a town, Rock Ridge, getting a black sheriff (Cleavon Little). The townsfolk hate him, to begin with at least. 'Up yours, nigger!', as the old lady says to him when he wishes her a good morning. The sheriff looks to an alcoholic gunslinger called Jim (Gene Wilder) to help him out. ('My name's Jim, but most people call me… Jim.')
The idea that we need a professor to tell us that the racists are the bad guys and the black sheriff and his hapless buddy are the good guys is deranged. Blazing Saddles was one of a handful of VHS films I had when I was a child. We watched it constantly. I must have seen it a hundred times. Even as a nine-year-old I knew what the film was about. We knew that the scene in which a man shouts 'The sheriff is a n….' as the sheriff arrives on horseback – his use of the word 'nigger' being constantly drowned out by the ringing of the town bell – was joyfully hilarious and also a send-up of backward folk who refer to black people by the n-word. If you need to go to college to understand this, there's something wrong with you.
Sure, Blazing Saddles hasn't been cancelled (yet). But the philistine buffoons at HBO Max who have defaced it with a mini-lecture effectively saying 'Here be dragons' are nonetheless committing a crime against culture. They're adding a fog of suspicion to Mel Brooks' masterpiece, implying that it is potentially dangerous, that without the guiding words of the gods of media studies it could pollute viewers' minds and make them think it's okay to say the n-word. It implies that Blazing Saddles is something to be wary of. Approach with caution. Bollocks. The thing we should be wary of is the scolding culture of wokeness and its treatment of art, entertainment and debate as ticking bombs liable to blow up in your face and wound you for life.
Who do these people think they are? How dare they interject in an artistic work and declare that it is okay for us to watch it so long as we do so with the right mindset? That is insulting to Mel Brooks, who I'm pretty sure did not plan for a three-minute lecture to be automatically added to the start of his movie, and it is a massive slap in the face to HBO Max's viewers. It's tempting to say they are being treated like children, but it's worse than that – as I say, even children know Blazing Saddles is comedy. Stream it or don't stream it, HBO. Do you trust people to engage with art or not?
What next? A warning on 12 Years a Slave telling us it contains the n-word, 'but the characters who use it are slave-owners and they are bad'? A context lecture at the start of Mississippi Burning? An 'outdated attitudes' flag on every old film that contains words you're not meant to use any more, from faggot to the n-word, tranny to Paddy? The cult of trigger warnings – or the provision of proper social context, as we must now call it – is antithetical to art, culture and discussion. It treats art as potentially dangerous and audiences as vulnerable – an ideology of paternalism that grates against the openness and willingness to take mental risks that make engaging with culture such a pleasurable part of human life.
That's enough of this shrill, suspicious literalism. The context in which the n-word is used, in fact the context in which all words are used, is incredibly important. In Blazing Saddles it is not used to demean black people but rather to poke fun at people with crazy racist views. That context is provided by Mel Brooks himself, in the story, the dialogue and the gags, and that context is perfectly well understood by us, the viewers. That's the relationship between artist and audience – we don't need HBO Max or anyone else butting into this relationship. Trigger warnings and mini-lectures are an unsightly carbuncle on the world of art and letters. Cancel them.
Brendan O'Neill is editor of spiked and host of the spiked podcast, The Brendan O'Neill Show. Subscribe to the podcast here. And find Brendan on Instagram: @burntoakboy
To enquire about republishing spiked's content, a right to reply or to request a correction, please contact the managing editor, Viv Regan.