Do you have to be woke to be a police officer?
A policewoman was told her gender-critical views are unwelcome in the force.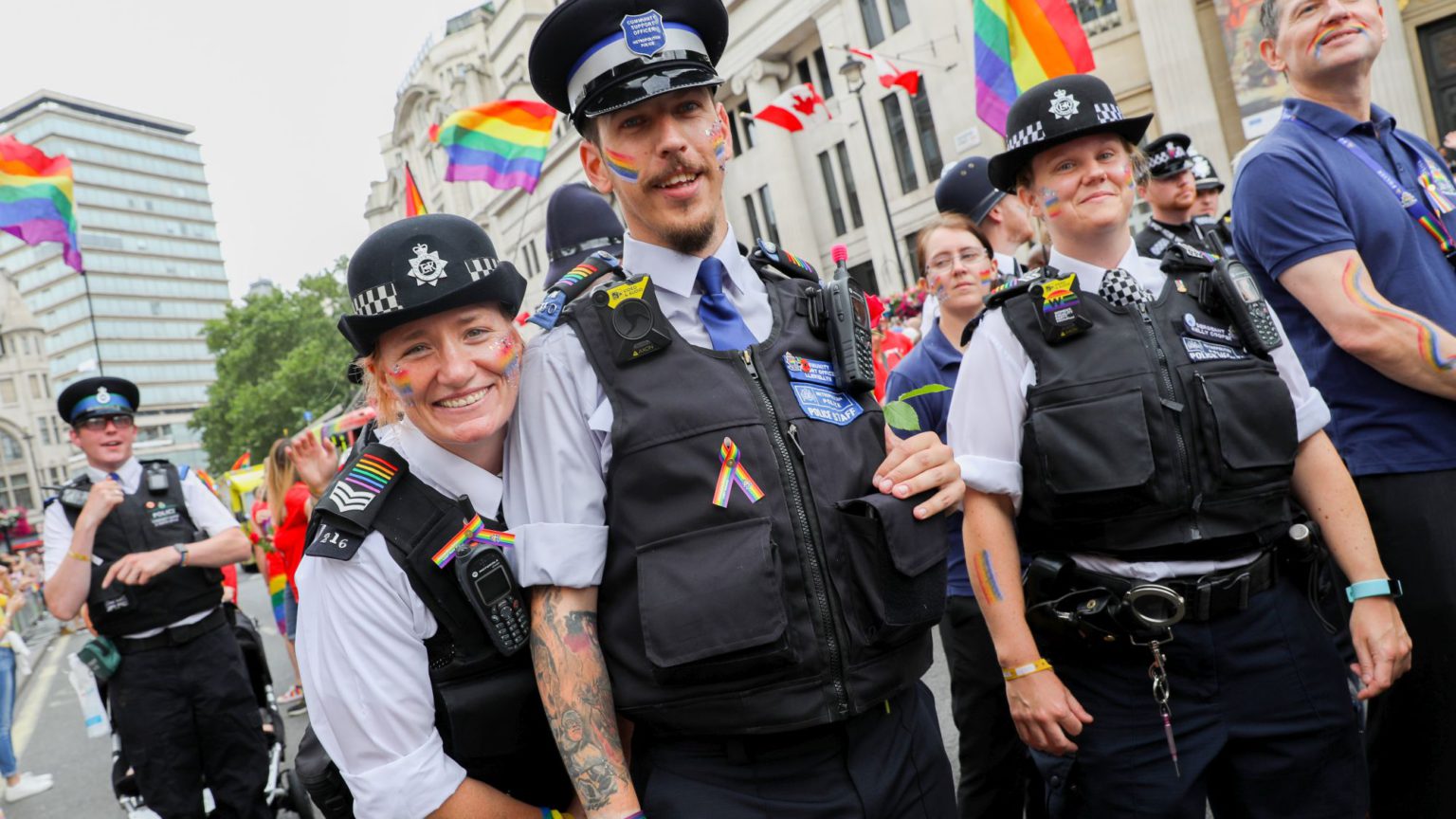 In the early 1970s, under pressure from terrorism and still desperate to collaborate in the containment of communism, West Germany introduced a system that came to be known as the Berufsverbot. Communist or radical sympathies could automatically make you ineligible for any state job, from civil servant to train driver. Your application for employment would be refused, and if you failed to disclose your affiliation, you could be fired.
Thankfully, the Berufsverbot was largely abandoned in Germany a few years later, and what remained of it received a substantial body blow from the European Court of Human Rights in 1995. However, something reminiscent of it seems to be rearing its head in England.
According to a report in the Sunday Telegraph, a serving police officer in her thirties (we will call her Sandra) anonymously emailed recruitment units at 26 forces who had advertised jobs for PCs. In her emails, she asked if her gender-critical views would be a barrier to her application, saying that, 'While I am firmly against abuse and discrimination to trans people, I do not believe you can change your biological sex'. Two of the forces that replied – one, ironically, her own – said that this admission of belief would be a bar to her employment.
She challenged Norfolk Police on this, pointing out that all except a small minority thought as she did, including many police officers. A Norfolk Police spokesman responded with some mechanistic prose about inclusivity, while one of its recruitment consultants asked Sandra to give details of any officers who thought as she did so they could be 'investigated'.
Now, it may well be true that this was a provocative probing exercise on Sandra's part: we don't know. Whoever read Sandra's email probably asked their supervisor for advice, and would have been told her application had trouble written all over it – that her beliefs becoming public might not only cause reputational damage but could also create problems under the Equality Act. The episode is nevertheless an outrage.
For one thing, it goes way beyond freedom of speech. Sandra didn't say 'I want to be free to express my views on Facebook'. She merely said, 'This is what I believe'. We are therefore talking about the denial of the freedom to hold an entirely private and personal belief. That any employer should seek to exterminate a personal opinion is outrageous. Worse still, the banned opinion was not some peculiar eccentricity but one which is both very plausible and shared by a large majority of the population.
The Norfolk force seems to have swallowed wholesale a foolishly deterministic view of human nature – doubtless learned from a course with plenty of Powerpoint slides given by some earnest lecturer at a police college. In an interesting reversal of the Marxist idea that being determines consciousness, the police seem to think that however hard we try, our private opinions will always govern our public action. When questioning the decision, Sandra pointed out that an atheist would be perfectly capable of being respectful towards a religious believer, but this sensible point seems to have been beyond the police's comprehension.
The police risk losing the public's confidence. With appointments being rescinded on the basis of opinion, the belief – or at least profession of belief – demanded by the police is both a minority belief and one closely associated with a particular political and social outlook, namely that of woke metropolitan liberals. The reasonable member of the public will start to look askance at a police force that makes it clear that it is not interested in recruits who don't hold this uniform view. He may well wonder whether the policeman he calls when he has been burgled or assaulted will either understand or sympathise with his point of view.
What's more, for several years the police have faced a recruitment crisis. It's curious to see the force responding to this by artificially narrowing its recruitment pool to those who either reject a point of view held by most people, or who are prepared to lie about or hide their true views. If this is indeed required by the box-ticking exercise that the Norfolk Police have set up to manage their recruitment, then it's time it changed its boxes.
Of course, you could comfort yourself with the idea that Norfolk and whichever other force told Sandra she would be unwelcome are outliers – they are just two out of 43 in England, and most other forces might be more sensible. But the obsession with gender politics may well come from a good deal higher up. Called on for comment, Ian Hopkins, the National Police Chiefs' Council's diversity and equality supremo, was unprepared to stand up for officers' rights to hold private beliefs. 'The entire police service', he said, 'is bound by and must ­adhere to the Equality Act and the ­police Code of Ethics'. In other words, if there's one thing the police managerial class in England don't like, it's people who don't share their opinions. A broad-minded and diverse police force is, it seems, the one thing it really doesn't want.
Andrew Tettenborn is a professor of commercial law and a former Cambridge admissions officer.
Picture by: Getty.
To enquire about republishing spiked's content, a right to reply or to request a correction, please contact the managing editor, Viv Regan.