The mad cancellation of Kindergarten Cop
Arnold Schwarzenegger's 1990 action comedy has been accused of promoting the 'school-to-prison pipeline'.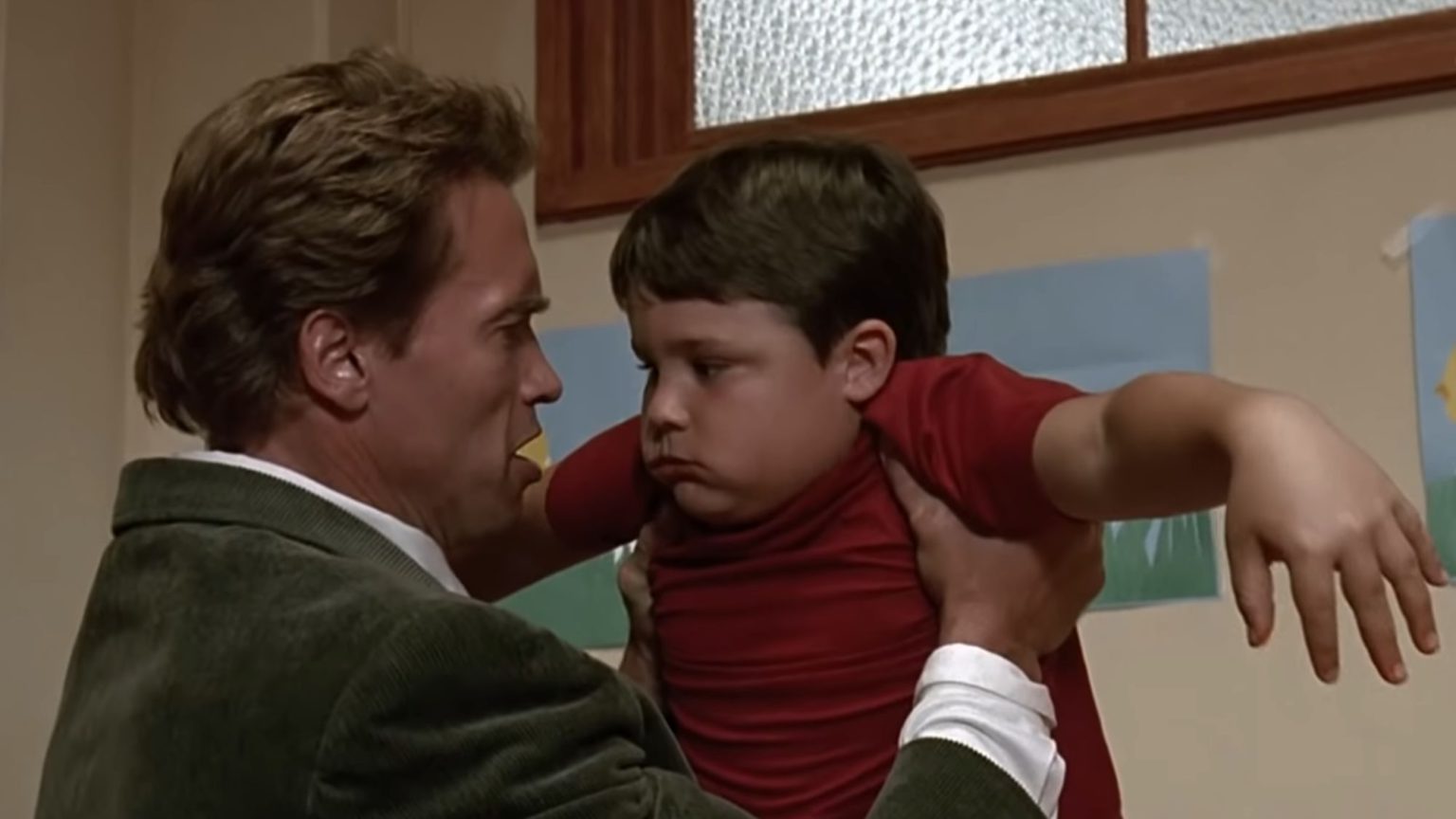 It's not just classic films and historical statues that the woke set has its sights on. Even 1990s action comedies have become targets in the woke war on culture.
For instance, screenings of Kindergarten Cop have been pulled from a film festival in Portland, Oregon, after critics complained that it promotes a 'school-to-prison pipeline'.
The 1990 @Schwarzenegger comedy Kindergarten Cop has been pulled from a Portland drive-in series for promoting "school-to-prison pipeline." #CancelCulture https://t.co/cZzTiTGjkR

— reason (@reason) August 4, 2020
Local paper Willamette Week reports that Arnold Schwarzenegger's movie about a policeman pretending to be a teacher has lost its slot at the Northwest Film Center's (NWFC) drive-in summer cinema series in Portland.
Despite being rated PG-13 (meaning children are permitted to view it), the movie was deemed offensive by local author Lois Leveen. 'There's nothing entertaining about the presence of police in schools, which feeds the "school-to-prison" pipeline', she tweeted.
Reason reports that the NWFC responded directly to Leveen's tweet by announcing the cancellation of the screening. It said this decision followed conversations with 'staff and community members'.
Leveen even emailed Willamette Week to say that, although Kindergarten Cop is just a film, the same is true of the pro-KKK classic, The Birth of a Nation. 'We recognise films like those are not "good family fun"', she said, but rather 'relics of how pop culture feeds racist assumptions'.
All this for a film about a cop working undercover at a kindergarten. Some people really need to lighten up, and institutions need to stop caving in to these nutcases.
Picture by: YouTube.
To enquire about republishing spiked's content, a right to reply or to request a correction, please contact the managing editor, Viv Regan.