Yes, we should call it 'Islamist' terror
Fear of committing 'Islamophobia' must not stand in the way of accurately describing the terror threats we face.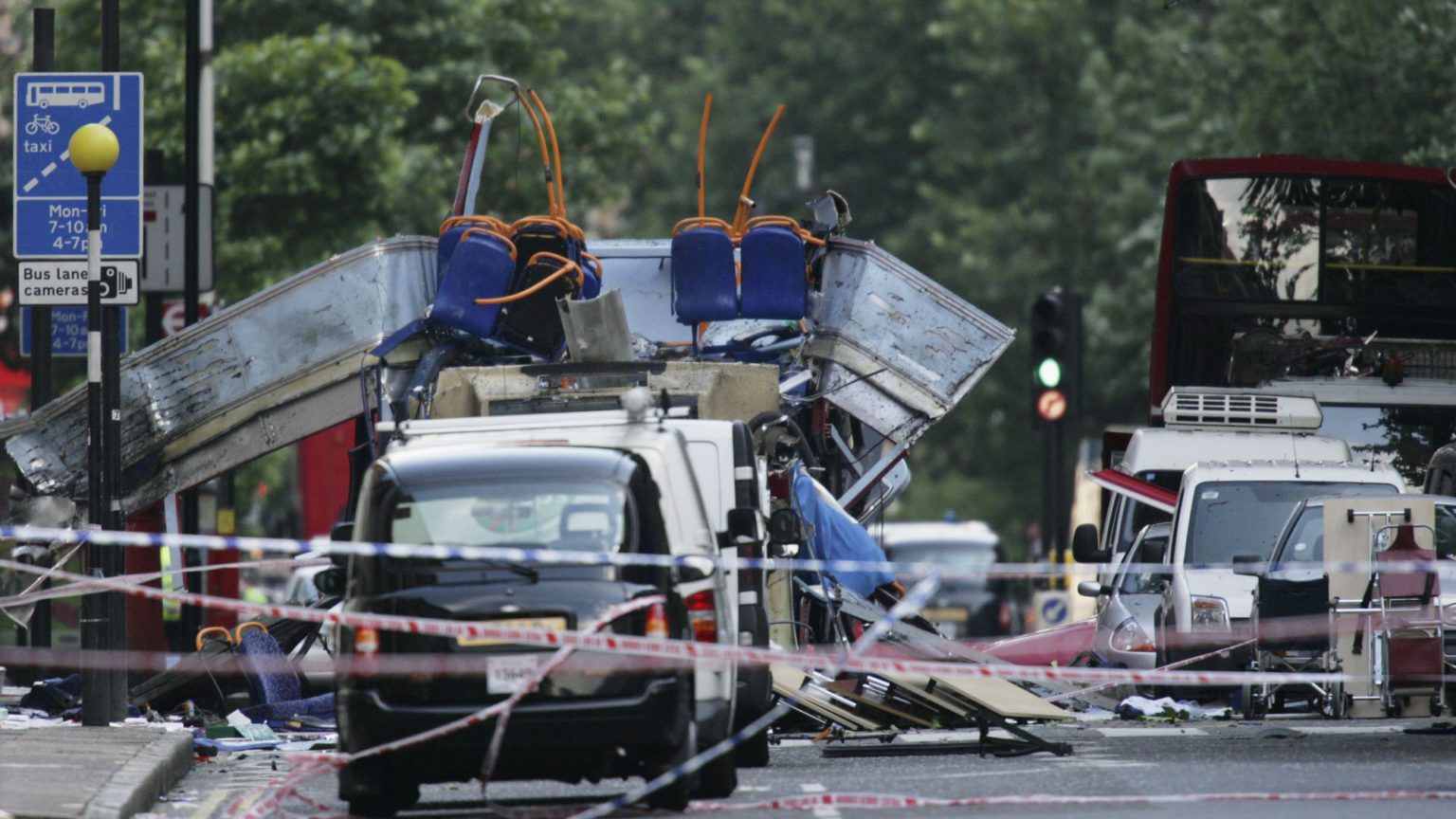 It was recently reported in The Times that the police could drop the terms 'Islamist terrorism' and 'jihadis' when describing terrorists who claim Islam as their motive. The request came from the National Association of Muslim Police at an online event – addressed by assistant commissioner Neil Basu, the national head of counterterrorism policing – as well as academics, experts, advocacy groups and survivors of terrorist attacks. Alternative proposals for describing Islamist terror included 'faith-claimed terrorism', 'terrorism abusing religious motivations' and 'adherents of Osama bin Laden's ideology'.
However, in a recent phone-in with LBC radio presenter Nick Ferrari, Metropolitan Police commissioner Cressida Dick confirmed the police would not be dropping the term 'Islamist terrorism'. This is a welcome intervention. Especially since Islamist groups – like the Muslim Brotherhood – would seek to use this as another opportunity to absolve Islam and a minority of its followers of criticism.
Definitions are important. They help us to make sense of the world around us, whether it is describing an innocuous act such as running for the train or a more sinister act like a terrorist attack. The fact of the matter is, terms that are correctly defined provide us with the framework to help guide us, particularly when certain bad-faith actors seek to muddy the waters. The public deserves to be told the truth about the perpetrators of terror attacks. We should not be told a sanitised version which seeks to protect Muslims from stigmatisation.
'Islamist' is the correct term to use when a group or individual seeks to implement aspects of Islam into politics. Violent Islamists are those who seek to implement Islam into politics and public institutions using physical force. This can be placed under the umbrella term of terrorism. By removing the word 'Islam' we remove a variable that is consistent with the aims of groups – like al-Qaeda and ISIS, which are both responsible for numerous attacks on UK soil – that seek to establish a worldwide caliphate ruled by Sharia law.
Furthermore, refusing to call these attacks Islamist diverts attention away from Islam. This would be wrong. The logic for these would-be censors is, of course, that Islam is peaceful, even if a minority of Muslims are not. This is a false logic. Islamists are, by and large, influenced by narrow interpretations of Islam, such as Salafism or Wahabism. It is these interpretations of Islam – as well as their political goals and other factors – that motivate Islamists to carry out terror attacks. To suggest that there is only one version of Islam and that it is peaceful is a lie. There is no single interpretation of Islam.
This concerted effort to sanitise language that relates to Muslims and Islam is worrying. First, you have 'Islamophobia', which seeks to conflate Islam with race, and which can turn criticism of anyone who happens to be a Muslim into a racist incident. And then you have those who want to drop terms like Islamist and jihadi, which would divert attention away from the faith. The only ones who benefit from this perversion of language are Islamists themselves.
Where do we go from here? We cannot bury our heads in the sand when we are faced with a deadly threat. Accurately describing it does not mean nuance is ignored. We also need to consider how we tackle it. Confusing definitions could lead to a misdiagnosis of the problem. We might end up looking to cure it with the wrong antidote. This will cause problems for deradicalisation programmes and anti-extremism policies.
Our primary concern must be the victims of Islamist-inspired violence and terrorism. Our focus should not be on the imagined victims who, by virtue of being Muslim, might somehow be stigmatised and at threat because the terms 'Islamist' or 'jihadi' are used by police.
The proposal also speaks to a bigotry of low expectations. Surely the general public is more than capable of differentiating between Islamism and Islam. We need to have more confidence that the two terms are seen as distinct. And in acts of terror where the two do overlap, we need to find a way to stand up to this threat, not change the definition.
Wasiq Wasiq is an academic specialising in law and terrorism. Follow him on Twitter: @WasiqUK
Picture by: Getty.
To enquire about republishing spiked's content, a right to reply or to request a correction, please contact the managing editor, Viv Regan.