Can Charles Dickens survive the woke purge?
The Charles Dickens Museum was daubed with graffiti accusing the novelist of racism.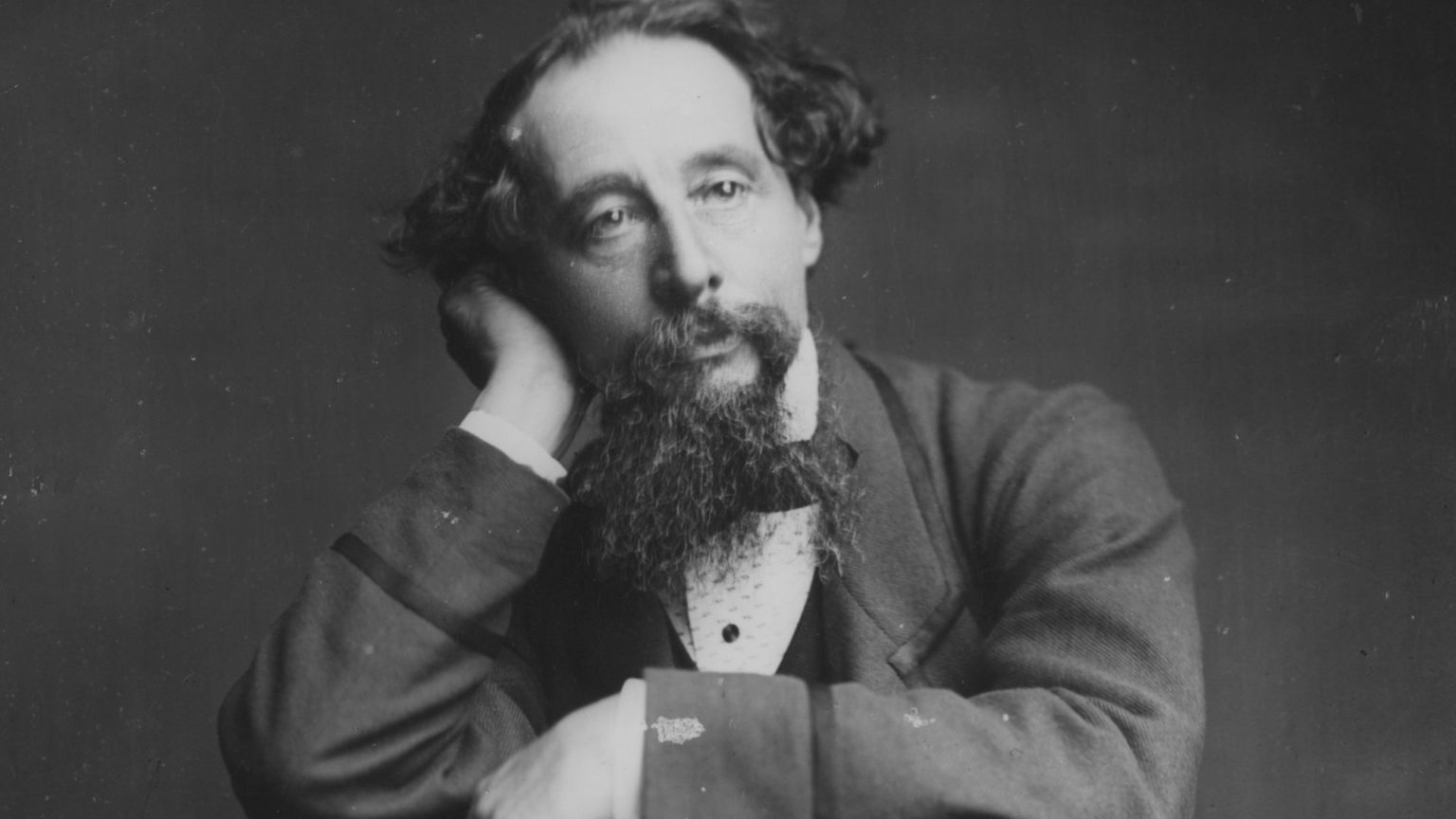 Through works such as Great Expectations, David Copperfield, Oliver Twist, and, of course, A Christmas Carol, among many other timeless classics, Charles Dickens secured his place in history as one of the greatest writers to have ever put pen to paper.
Or so we thought. In June, the Charles Dickens Museum in Kent was vandalised with the words 'Dickens racist' daubed on its walls.
One of the consequences of seeing the past through a 'woke' lens is that it leads to distortions and sometimes outright fabrications about historical figures. The Dickens graffiti followed the wave of statue toppling in the US and the UK, in which 'anti-racist' Black Lives Matter protesters demanded the removal of 'racist' statues. Except some of these statues were of Abraham Lincoln and Ulysses S Grant – conveniently forgetting their role in the abolition of slavery. Even the Emancipation Memorial – which depicts Lincoln and a slave breaking his chains and was actually paid for by freed slaves – was targeted by BLM.
The trend of decrying any and every historical figure as racist seems to stem from a very visceral form of virtue-signalling. In order to self-promote, aspiring woke activists must not rest until they have found a monumental historical figure who expressed questionable, controversial or even just disagreeable views. Then that person's reputation has to be tarnished and their works and achievements can be thrown into the memory hole. At this point, the woke believe they have done their bit to eradicate racism. They think they have struck a blow for freedom by sterilising history.
The man responsible for the Dickens graffiti undoubtedly sought to display his woke credentials. I doubt many will be surprised when they find out that the vandal, Ian Driver, is a former Green Party councillor. But what is an 'anti-racist' doing in the Green Party? Through its neo-Malthusian politics, the Green Party and other environmentalists seek to suppress economic growth in the poorest parts of the world – where the majority are non-white.
But for woke types like Driver, anti-racism only really concerns non-white people in middle-class circles. It might mean achieving a racialised proportional representation on company boards or an increase in university modules about black history or literature, taught by black professors. This kind of anti-racism focuses more on symbolism than on material concerns. The genuinely downtrodden people of the developing world don't figure much in this worldview.
In a blogpost, Driver owns up to the vandalism and accuses Thanet district council of institutional racism. He also lumps in the target of his 'protest', Dickens, with King Leopold II of Belgium, calling them both 'genocidal racists'. Leopold's regime in the Congo Free State was responsible for horrific atrocities committed against the Congolese. Quite how Dickens can be mentioned in the same breath is a mystery, to say the least.
But the campaign against Dickens is not limited to the actions of one ex-councillor – and nor is it a new phenomenon. For years, academics and the media have sought to paint Dickens as a racist, misogynist and imperialist – in other words, an evil man.
There is an unwritten rule in football: play the ball, not the man. This in part is why it is known as the beautiful game; no matter who the player is or what they have done, everyone is there to play football, not to bring each other down. Only when tactics target individuals does the game turn sour. This can be applied to debate and intellectual discussion. Undoubtedly, Dickens the man did say some things that would be unacceptable today. But any appraisal of him should focus on his vast works as a writer rather than who he was as a man. His woke critics are the intellectual equivalent of Millwall FC.
Dickens was an incredible author well-loved by the vast majority of people for his works highlighting social problems and the plight of working people. If he was alive today, it wouldn't be surprising to hear him say something like 'poor lives matter'. The current smear campaign against him is intended to rubbish his work and his own experience of poverty, which doesn't sit well with today's dogma of 'white privilege'.
Identity politics, in its various forms, hunts down and attacks historical figures either for things they said (ignoring the main purpose of them and their work) or for not adequately representing today's favoured identities in their work. How a writer like Dickens would have been able to anticipate the demands of activists in the centuries after his death is unknown. This crusade against historical heroes needs to stop.
Luke Casey is a history student.
Picture by: Getty.
To enquire about republishing spiked's content, a right to reply or to request a correction, please contact the managing editor, Viv Regan.