Should Nick Cannon be cancelled?
His anti-Semitism is vile. But forcing him out of polite society is not the answer.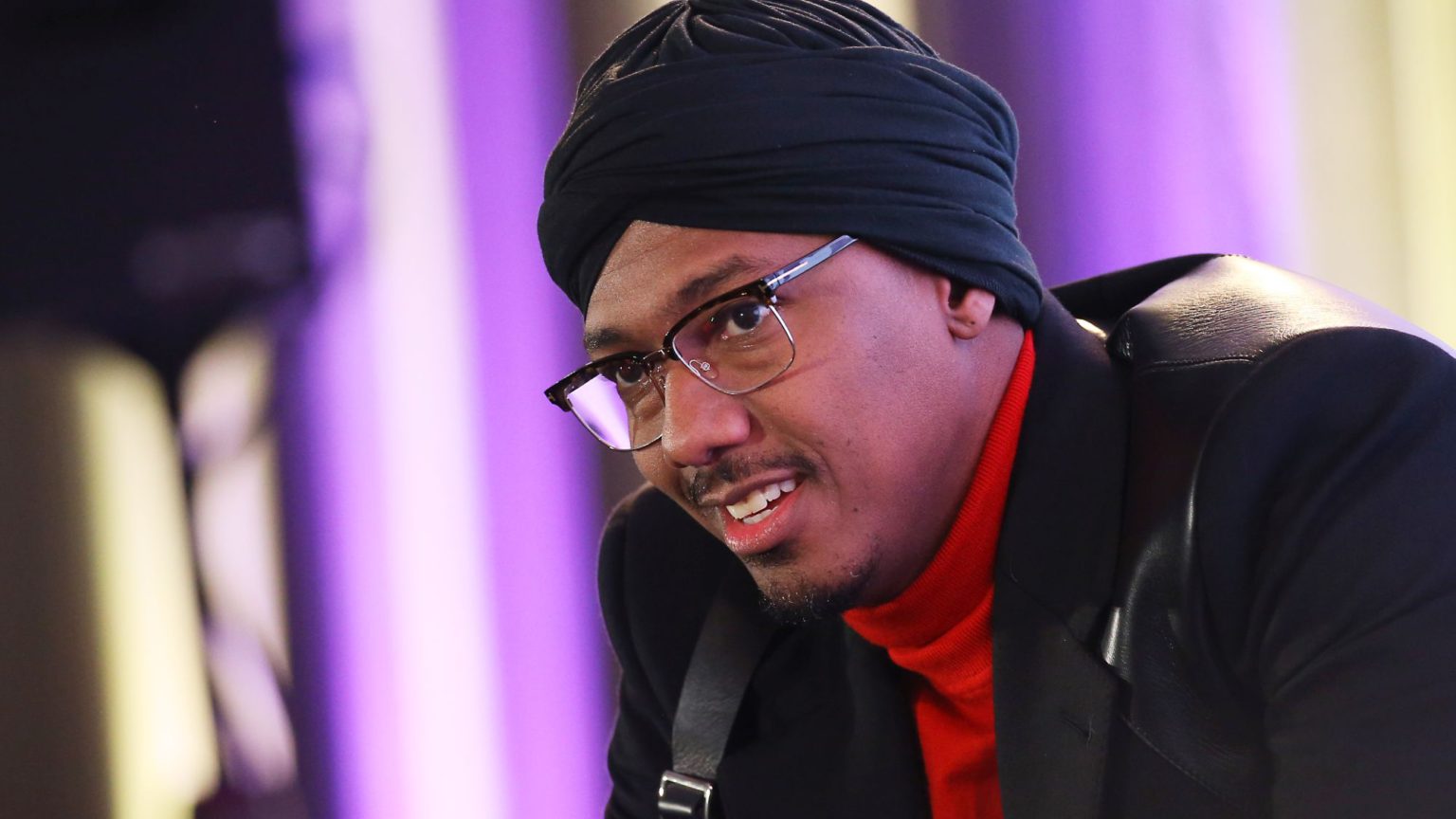 In conversation with his guest, Public Enemy member Richard Griffin, AKA Professor Griff – who, like Cannon, is a Nation of Islam sympathiser – the pair peddled anti-Semitic conspiracy theories, pseudo-science and a quasi-religious rewriting of history based on Nation of Islam mythology.
They claimed black Africans were the original Hebrews who were usurped by present-day Jews, speculated on the New World Order, and talked up the influence and power of the Rothschilds. Cannon's and Griffin's prejudice was the type that has beset Jews for centuries.
Not that Griffin or Cannon seemed bothered by blatant anti-Semitism, and the horrors carried out in its name. At one point, Griffin recounts a time he upset a white Jewish woman, before Cannon dismisses her as 'privileged'.
In addition to their anti-Semitism, they also espoused a psuedo-scientific idea about melanin – the pigment that makes skin, hair or eyes appear darker. They claimed that those with less of it were therefore 'lesser' people. This idea can be traced back to Leonard Jeffries, a former professor of Black Studies at the City University of New York, who theorised that, because of melanin, Africans are more 'harmonious, harmonistic and spiritualistic', whereas people of European descent, who lack melanin, display aggressive and hateful qualities. Or, as Cannon put it, 'the only way that [white Europeans] can act is evil. They have to rob, steal, rape, kill in order to survive. … They're the ones that are actually closer to animals, they're the ones that are actually the true savages.' Cannon goes on to talk of white people's responsibility for the Atlantic slave trade and the European colonisation of Africa.
Griffin goes on to insult mixed-race people, too. He implies white men and black women having children together is part of a white plot to create inferior 'lighter' children. Cannon hardly bats an eyelid, despite being the father of two mixed-race children himself.
This now infamous episode of Cannon's Class is a very surreal experience. If you had no prior knowledge of Cannon or Griffin, you would think you were watching a pair of paranoid conspiracy nuts broadcasting from a garden shed. But they're not simply paranoid conspiracy nuts. Cannon started his career in children's television and is, at the time of writing, presenter of The Masked Singer, a mainstream family-friendly TV show. Griffin was part of a world-famous hip-hop group.
This particular episode of Cannon's Class was actually filmed last year but attracted renewed attention last week when British rapper Zuby retweeted it. Not that Cannon's views have changed much since the podcast first aired. As of 16 July, his Instagram feed was littered with love letters to Nation of Islam's former leader Elijah Muhammed, and featured a review of Michael Bradley's The Iceman Inheritance about the innate saveragery and violence of Europeans. Bizarrely, these posts sit alongside promotional images from The Masked Singer, including people in giant llama and pineapple costumes.
Since Zuby's retweet, Cannon has been fired by ViacomCBS and its show Wild 'N Out. After issuing a lacklustre apology for the anti-Semitic remarks, he has managed to keep his job with the Fox Broadcasting Company.
So what is to be made of all of this? The remarks both men made in the podcast were racist and hateful. However, banning people from saying such things, getting them sacked, or attempting to censor them, won't make their views go away. It will merely intensify their adherents' attachment to them. That is why it is better to allow racists to speak and expose their ignorance. As the saying goes, sunlight is the best form of disinfectant.
And Cannon and Griffin certainly need a bit of sunlight. Like many people with unquestioned extreme or prejudiced views, they honestly believe they are speaking truth to power. That's why they need debating, not cancelling or being forced to apologise for views they clearly still hold.
But more offensive than the views Cannon and Griffin expressed is the way parts of the media have covered for them. So while media outlets, such as ViacomCBS and Fox, have condemned the pair's anti-Semitism, they have remained largely silent on the derogatory remarks made about white people, mixed-race people, lighter-skinned people and black people who don't 'think the right way'.
Part of the explanation for this silence lies in the popularity of the woke identitarian movement. Based on Critical Race Theory and the cult of white fragility, woke thought defines all Western societies as white supremacist and redefines racism as discrimination with the addition of power. White people can never be on the receiving end of racism, because, in woke eyes, you can't 'punch upwards'. Therefore, only white people can be racist, because, as the beneficiaries of white supremacist society, only they are punching downwards.
Similarly, the more extreme elements of the woke identitarian movement often devalue mixed-race people as 'whitewashed' or 'privileged'. It also isn't uncommon for traditionally liberal, conservative or unwoke black people to be called 'coons', 'coconuts' and 'Uncle Toms' by woke zealots who see them as being on the wrong side of the struggle. This sort of bigotry is sadly rarely called out by the mainstream left despite it reinforcing the idea that black people are a monolith who can only think one way.
While I do not think Nasty Nick and Professor Griff should be forced to apologise for their views, I am disappointed so many refused to criticise them. It shows how much needs to be done to push back against woke identitarianism and the way it protects and encourages bigotry.
Hana Chelache is a freelance writer and performer from London.
Picture by: Getty.
To enquire about republishing spiked's content, a right to reply or to request a correction, please contact the managing editor, Viv Regan.