It's time to defund the BBC
The BBC now produces woke propaganda instead of high-quality, impartial programming.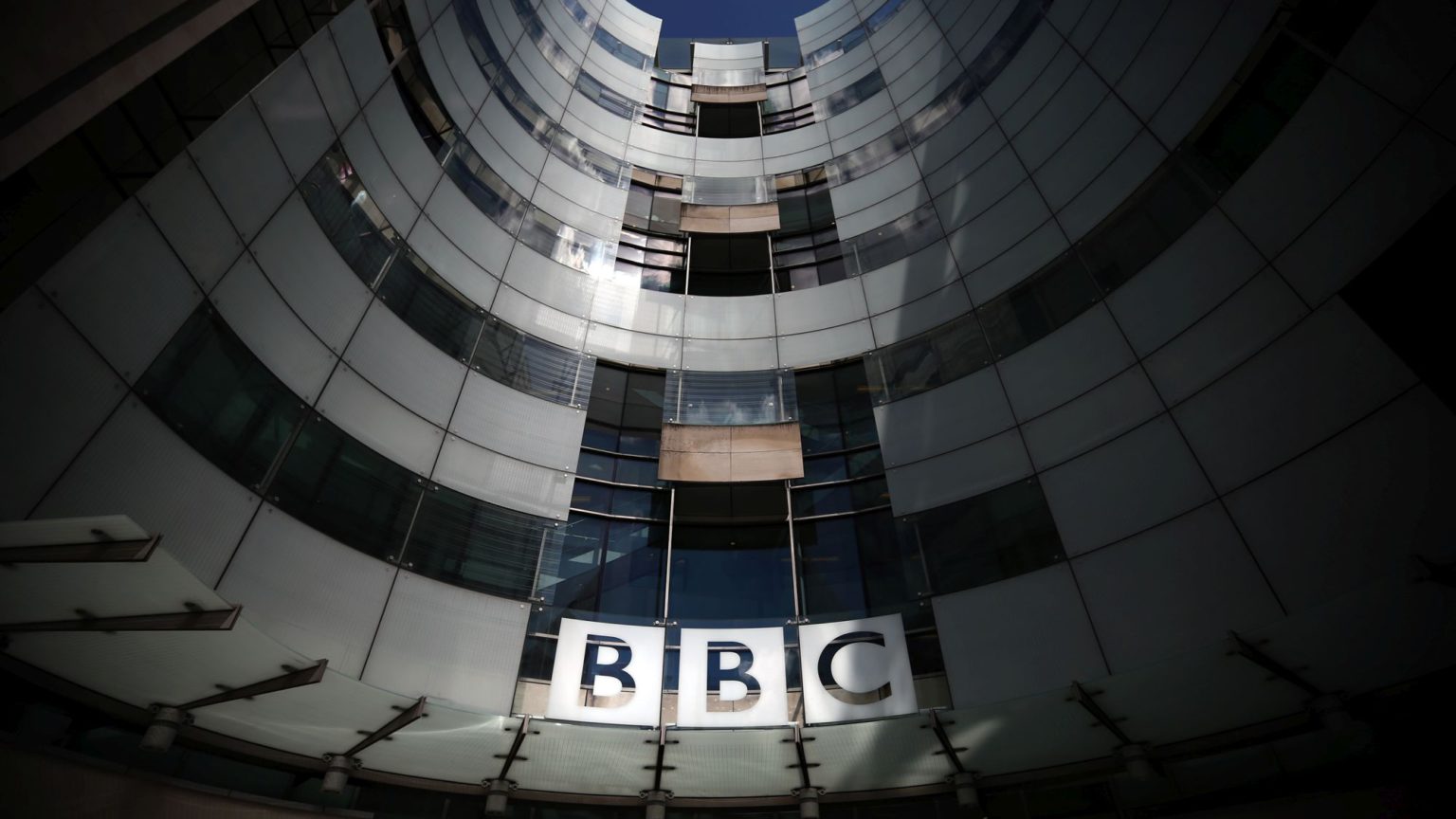 Aunty Beeb used to be a well-loved national institution, known for top-quality dramas, documentaries and arts programming. Somewhere along the way, however, the BBC has lost track of its mission statement 'to act in the public interest, serving all audiences through the provision of impartial, high-quality and distinctive output and services which inform, educate and entertain'.
It no longer serves the public interest. It refuses to highlight important world news. In recent years, it has provided only minimal coverage of events such as the gilet-jaunes movement in France or the Rotherham grooming gangs. Anything that doesn't fit the liberal, metropolitan perspective of the BBC is disregarded.
Is it serving all audiences? As confirmed by former BBC director Samir Shah, the BBC regularly overcompensates for lack of diversity with consistent over-representation of minority-ethnic groups – a technique that stokes resentment and confusion. Viewers would much rather some diversity of thought and opinion than overt tick-box exercises in positive discrimination. Black and ethnic-minority (BAME) people make up 13 per cent of the UK workforce but account for nearly double that number of on-screen roles, at 23 per cent according to the Creative Diversity Network's Diamond: The Third Cut report from February 2020. Yet there are hardly any BAME people in positions of influence such as writers, directors and producers. It's all a bit of a farce.
Impartiality has now gone out of the window. The BBC seems to have become an outlet for woke propaganda. The launch of outwardly race-baiting shows like Noughts and Crosses and bizarre statements from Countryfile about the UK countryside being a 'white environment' seem to confirm that Aunty Beeb is heavily onboard the Black Lives Matter bandwagon. BLM as an organisation is steeped in racial identity politics and postmodern intersectionalism. It aims to destabilise the family unit, disrupt capitalism and apparently promote Palestine, if recent statements are anything to go by. Do organisations like this fall in line with the BBC's mission?
High-quality and distinctive output used to be an admirable characteristic of the Beeb. But even incredibly popular, long-running shows like Doctor Who have fallen foul of the PC police, with stories becoming more woke each week. The latest series of Doctor Who scored the lowest viewing figures since its relaunch 15 years ago. A team of social-justice warriors lecturing an audience on woke issues doesn't quite have the same appeal as the old stories about an Edwardian-style adventurer gallivanting around the universe, causing mayhem.
If the BBC can no longer inform, educate and entertain, nor stick to the rest of its very noble mission statement, it ought to lose its charter. It is high time the BBC was held to account. And that is what we aim to do with the Defund The BBC campaign.
Our aims are to educate people on how you can go about cancelling your TV licence legally, and what you can still watch without one. You don't need a TV licence to watch all TV, but many people are frightened into purchasing one through intimidation tactics, including aggressive letters and even enforcement officers knocking on your door asking to inspect your TV. The fear of prosecution from accidentally watching the wrong thing is a risk many decide isn't worth it, and that's a shame.
Secondly, we are campaigning to decriminalise non-payment of the licence fee by the end of 2020. It's ridiculous that our courts are clogged up with this issue. People are bullied into paying an exorbitant amount of money for a service they often don't want or need.
Finally, we want to see a commitment from the government to change the charter, so the BBC's remit only covers BBC channels and content. Why should you pay the BBC to watch live sport on Amazon Prime or to watch Sky News on YouTube? The TV licence is an antiquated mechanism that doesn't make any practical sense in these modern times.
Where that money is spent is for another article altogether – the vast amounts of waste and the ridiculously bloated salaries of BBC personalities are inexcusable for what is supposed to be a public service.
For those reasons, it's time to drain the swamp and defund the BBC. If you would like to help us stand up to the BBC bully boys, please consider making a donation, however small, to our GoFundMe.
To enquire about republishing spiked's content, a right to reply or to request a correction, please contact the managing editor, Viv Regan.