The summer we all went mad
The Black Lives Matter hysteria is this generation's Diana moment.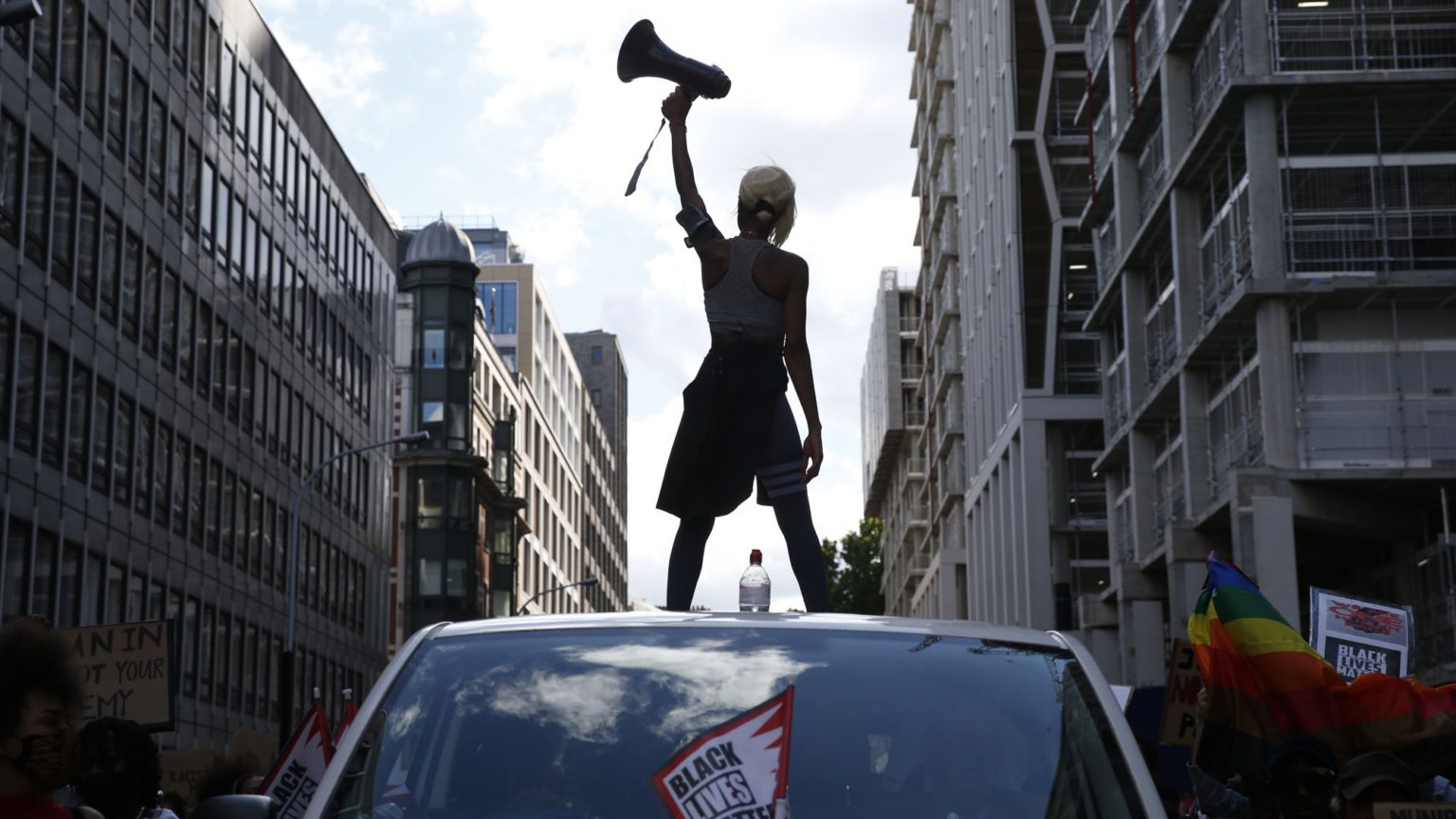 The summer of 2020 will probably be remembered as the season in which everyone went mad. The root cause for this is the lockdown implemented to stem the coronavirus, which has generated feelings of frustration, powerlessness, loneliness and restlessness, feelings that in turn have been transformed into bad-tempered attention-seeking and ostentatious displays of moral purity. The current convulsions of anti-racist boasting have been the most egregious consequence of the virus pandemic.
From corporations issuing historical apologies for their part in the slave trade to the defacement of statues, from violent weekly Black Lives Matter demonstrations to police and footballers 'taking the knee' to demonstrate their solidarity with the anti-racist cause, sanctimonious anti-racism has become this summer's mania.
Inevitably, as with Remembrance Day poppies growing larger and being displayed earlier each year, the eagerness to display one's caring or 'woke' credentials has escalated and become ever-more vociferous and competitive. Some anti-racist campaigners have graduated from taking the knee to giving Black Power salutes. Others have declared their new icon to be the awful Louis Farrakhan. While tea manufacturers are implored to declare #solidaritea, Sky News and the BBC are locked in a contest as to who can can out-anti-racist the other. Meanwhile, the foaming and shrieking on Twitter – the intemperate denunciations – become louder and more sulphurous every day.
The London mayor, Sadiq Khan, has established the Orwellian sounding Commission for Diversity in the Public Realm to review which statutes in the capital should remain. While some police officers decide to take the knee in order to quell volatile crowds, Hertfordshire Police now insist that its officers do so. Every football game not only begins with the taking of the knee, but every player bears on his shirt the legend 'Black Lives Matter'. We've got to the bizarre stage now that a veteran, black anti-racism campaigner – Trevor Phillips – is denounced by white, middle-class wetpants liberals as an 'Uncle Tom' for having the temerity to suggest that Britain is the best country in Europe to be black.
A sure barometer of something becoming a hegemony, which 'woke' ideology has undoubtedly become, is the manner in which dissenters or non-conforming voices are treated. So witness the fury and outrage on Monday night when some Burnley supporters hired a plane to fly over Manchester City's Etihad Stadium, with a banner pronouncing 'White Lives Matter'. Naturally, within hours the police said they were getting involved. Of course they were. To counter-protest in this febrile atmosphere of white, liberal-left grandstanding and fawning self-hatred that 'White Lives Matter' is an appalling and offensive blasphemy. Of course white lives don't matter. Everything is the fault of white people and their privilege.
The vehemence of the outrage, and, more to the point, the ostentatious apologies by faux-guilty white people, is telling. Ben Mee, the Burnley captain, said he was 'ashamed' and 'embarrassed' by the incident. Like Greene King, Lloyds of London, Barclays Bank and the Bank of England apologising for the sins of their ancestors, the Burnley captain issued a mea culpa for something he didn't actually do.
Apologising for something you haven't done yourself takes no emotional investment, but it does serve the purpose of drawing attention to yourself and making you appear noble and virtuous. And this is the essence of so much loud anti-racism at the moment – certainly among white liberals: it's good old-fashioned virtue-signalling, coupled with fear and conformism. What footballer would dare refuse to take the knee? What corporate head would appear on television to pronounce that he had nothing whatsoever to do with slavery and was not for nowt going to say sorry for anything?
What we are seeing at the moment is akin to what we experience each November (but more sinister), when people compete over who can have the biggest poppy the earliest, and anyone who appears on television without one is subject to suspicion and inquisition. It resembles, too, the reaction to the death of Diana, Princess of Wales, in 1997, when a menacing air of emotional correctness pervaded the land.
Black Lives Matter 2020 is this generation's Diana moment. This summer we have been implored to say the correct thing, to display the correct emotion, to be conspicuously compassionate. Anyone dissenting or staying silent is morally wanting, or worse: a racist. Such monstrous stupidity.
---
Sky Cinema's war on the past
Much to the chagrin and irritation of many of its users, but keeping with the spirit of this summer, the Sky Cinema channel has this month started to put trigger warnings next to potentially offensive films. Movies such as Gone with the Wind and Dumbo now carry the caution that they contain 'outdated attitudes, language and cultural depiction which may cause offence'. A Sky spokesman says: 'Sky is committed to supporting anti-racism and improving diversity and inclusion.'
Like statue iconoclasm, Sky's move represents today's current hostile and superior view of the past. They did bad things then because they were racist and unenlightened. There is the implicit belief that we in 2020 have reached a plateau of enlightenment from which we can judge all previous times.
Yet morals always change and always will. History is one era in which we can genuinely talk of moral relativism. The next generation is bound to decry our one because tomorrow's moralities will be different. Who knows what they will be. To judge by the growing popularity of veganism, my bet is that the people of 2020 will be damned for eating animals. Censorious 'woke' cancel culture might also be condemned for the intolerant ideology it is. And just as we deplore the brutalists of the 1960s who destroyed so much Victorian architecture, the vandalisation of statues might also come to be deplored by the more liberal people of tomorrow.
---
'As the perfect afterthought Father's Day gift, scented candles come in an arguably excessive range of aromas. Thanks to Chris Martin, lead singer of Coldplay, there is now one more.
'His candle is called This Smells Like My Jizz. It is the companion to his two Burp brands launched last year: This Smells Like My Bellend and This Smells Like My Anus. The new model is described as "A fitting follow-up to that candle, this blend is made with human placenta, canine diarrhoea, absinthe, hemlock, essence of petunia, rhubarb, Monster Munch, two pints of cider (ice in the cider) and boiled cabbages for a scent that's sexy, surprising and wildly addictive".
'Martin, 43, unveiled the candle, priced £75, on Tonight With Fucking Jimmy Carr on Tuesday.'
Patrick West is a spiked columnist. His latest book, Get Over Yourself: Nietzsche For Our Times, is published by Societas.
To enquire about republishing spiked's content, a right to reply or to request a correction, please contact the managing editor, Viv Regan.