We have abandoned a generation
The school-closures fiasco shows how little we value education.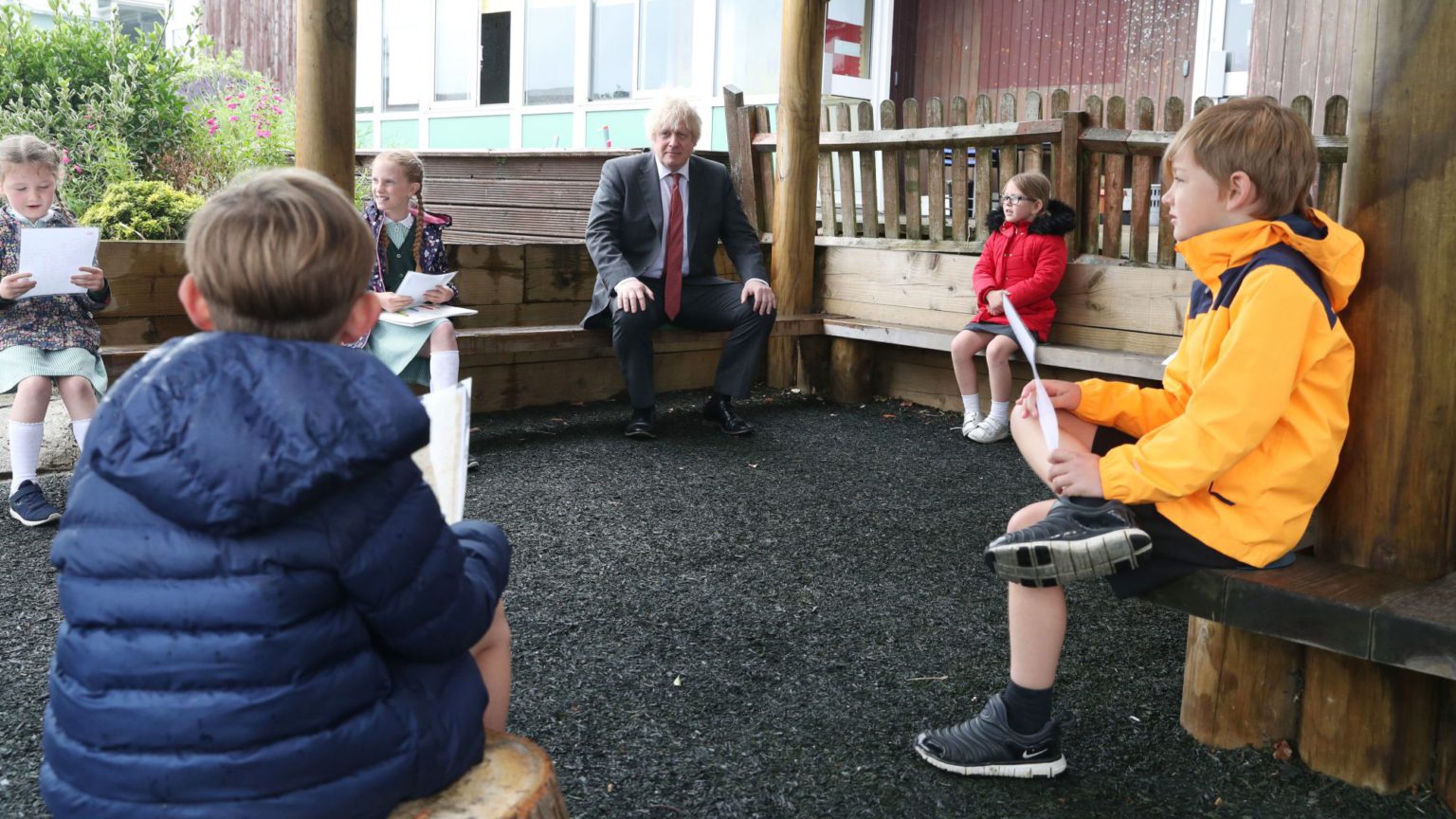 It's been over three months since British schools were last open to all pupils. The collective inertia that has kept most children at home, day after day, is nothing short of scandalous. Across Europe, schools have returned to normal; from this week attendance is once more compulsory for French children. But not here. Children can hang out at Primark or Greggs. They can go on a Black Lives Matter protest or have a day out at a theme park. But sit in a classroom? Not likely.
Weeks went by when it was impossible to question school closures without being vilified. Yet, as surely everyone now accepts, there was little rationale for abandoning a generation. Children stand more chance of being hit by lightning than of dying from Covid-19. There is scant evidence of children anywhere in the world having passed the virus on to adults. Teachers are more likely to catch coronavirus from a trip to a supermarket than in a classroom. But still most children are stuck at home.
When it comes to apportioning blame for this sad state of affairs, the targets are plenty. Back at the beginning of March there were teachers who took to Twitter to demand school closures. They were cheered on by commentators and met by a government prepared to acquiesce with little thought as to what would happen next. Union leaders have shamelessly placed one obstacle after another in the way of getting all pupils back to school. By insisting that even the youngest children must practice social distancing, government ministers made wholesale reopening a practical impossibility. Now, at long last, there is growing concern about the impact of keeping children isolated at home. Health professionals have written an open letter to the prime minister, parents are raising awareness and gathering support, and national newspapers are now campaigning to get children back to school.
Many of those now urging children back to school are concerned about growing inequality. It became apparent in the very first week of school closures that some schools – mainly those in the private sector – were offering far more in the way of online lessons than others. While some children have had a full timetable of interactive Zoom classes, others have had to make do with the odd printable worksheet. One study suggests almost two million children have done almost no home learning during lockdown. There are no doubt many reasons for this discrepancy, but the fact that teaching unions ordered members to keep online lessons 'to a minimum' did not help.
Worries about educational inequality rapidly merge with concerns for child welfare and demands for social change. We know that many children do not have access to a computer, unlimited wifi, a garden, regular Waitrose deliveries, or a parent with time to spare. But the solutions offered, from meal vouchers to free laptops, are piecemeal remedies to longstanding issues. The plan for mass tutoring, announced last week to much fanfare, suggests some remedial catch-up work for some children at some point in the future. This is too little, too late in terms of compensating for months of lost education. Meanwhile, it distracts from the most obvious solution to growing educational inequality: to open all schools immediately, to all pupils.
The current focus on child welfare and social inequality indicates that education is, at best, only a minor goal of schools. It is far easier, it seems, to achieve equality of outcome through lowering expectations, scrapping exams altogether for another year or removing substantial parts of the syllabus, than it is through actually teaching children. Meanwhile, the government's offer of catch-up tuition, and the decision to have only secondary pupils who will sit public exams currently in school, sends the message that education is only about passing exams.
Growing concern is also being expressed about the state of young people's mental health during lockdown. Who could have guessed that socially isolating teenagers; keeping children away from their friends; closing playgrounds, shopping centres and cinemas; giving young people nothing to do and offering only screens for company, might make them lonely and unhappy? And that, for some, this isolation might lead to feelings of anxiety or depression and prompt other mental-health concerns? Sadly, the same people unable to predict the consequences of socially isolating children are oblivious to the most obvious solution: getting children's lives back to normal as soon as possible.
Tragically, it seems that in Britain today few are able to explain what education actually is, still less make the case for it being important in and of itself. It is at school that, in the process of learning subjects, children also learn how to think and act with discipline, how to interact with others and how to exist away from their immediate family. Yet in three months, the case for schools and the vital role they play in both the education and socialisation of young people has rarely been heard.
Right now, children are suffering. They are missing out on education as well as missing friends and the routine that gives daily life structure. Yet it is still uncertain whether all children will return to the classroom in September. And now, when schools do fully reopen, we need to ask what children will be going back for. If it's a dumbed-down curriculum alongside lessons in how to make friends and classes in meditation, then it won't be school in any meaningful sense of the word.
To enquire about republishing spiked's content, a right to reply or to request a correction, please contact the managing editor, Viv Regan.