Why it's right to keep schools open
The adults cheering on Covid-19 school walkouts should be ashamed of themselves.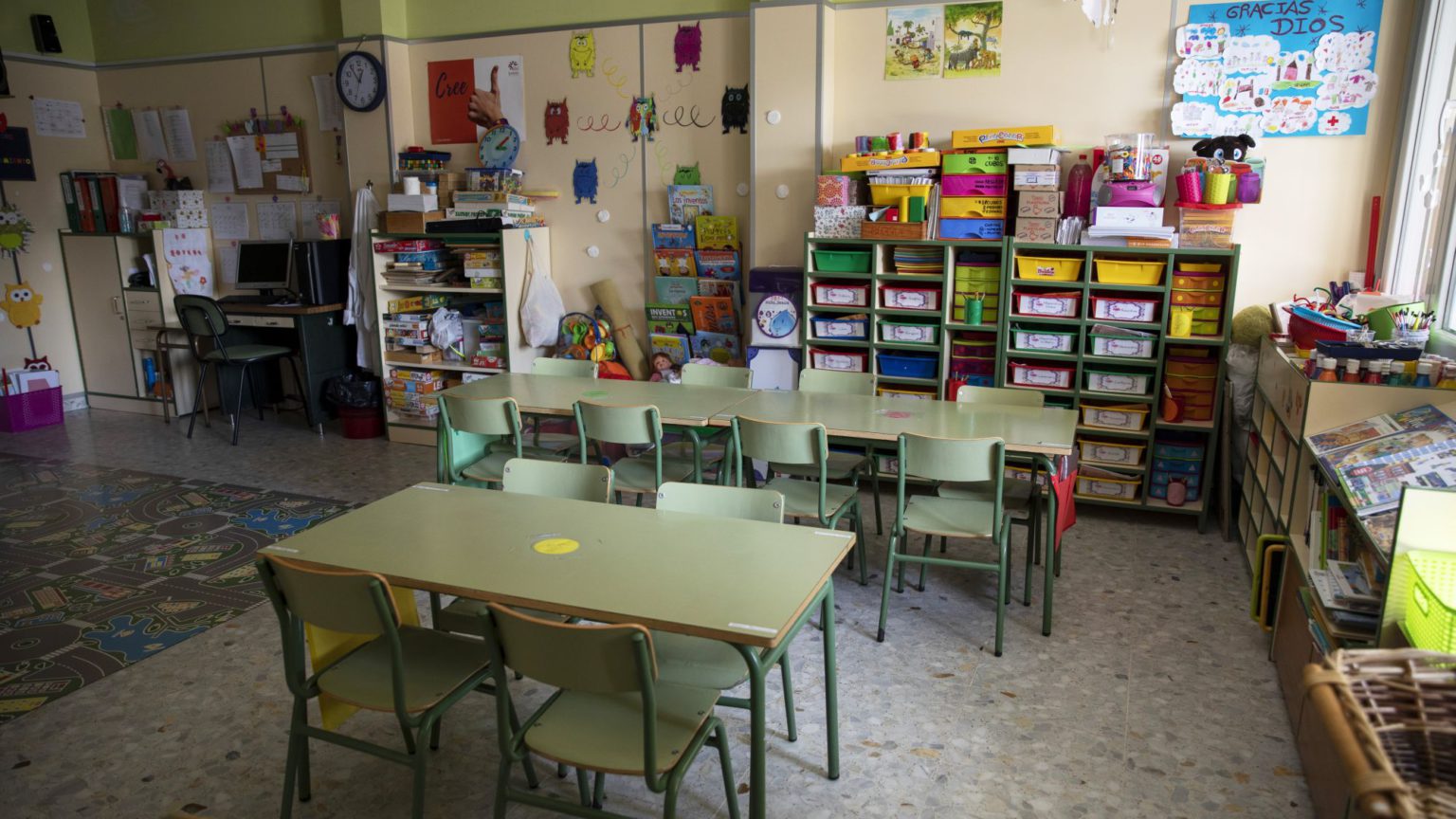 To the consternation of armchair epidemiologists everywhere, British schools remain open despite the coronavirus pandemic.
Tens of thousands have taken to social media to demand that the UK government falls in line with the 39 countries around the world which have now closed all public schools. #SchoolClosureUK and #Covid19Walkout have been trending on Twitter for days. Close to 650,000 people have so far signed a petition calling on the government to close schools. Despite this, the government – acting on the advice of the Chief Medical Officer and Chief Scientific Adviser – has, so far, insisted that schools should remain open.
On social media, adults who just weeks ago were cheering on Greta-inspired school strikes against climate change, are now cheering on children planning a #Covid19Walkout. The idea that children's lives are being sacrificed to develop national herd immunity to Covid-19 seems to have taken hold among teenagers. Tragically, rather than reassuring anxious children, some adults are rushing to praise them for knowing better than the government-appointed experts, even going so far as to encourage children and parents to defy the advice and stay away from school.
The government has been right not to rush to close schools. As we all now know, the coronavirus pandemic will not be over and done within a fortnight. The effort against the virus is more like a marathon than a sprint. Cases in the UK are not expected to peak for about 10 more weeks. People aged over 70 are being warned that they will soon need to stay at home for four months. If schools close now, they are highly unlikely to reopen before September. That's five long months of children being at home and not receiving an education.
Childcare is not the primary purpose of schools. However, young children clearly need to be looked after by someone. Many office workers are now working from home, which is never straightforward with children around. But the fact is that many people simply cannot work from home. Now, more than ever, we need doctors and nurses to be in our hospitals, not worrying about their childcare arrangements. We need police officers and firefighters to be in post.
Some have suggested that schools should only remain open for children whose parents work in essential services. But during a lengthy pandemic, what is essential extends far beyond frontline medical staff. Hospitals need to be cleaned and patients need to be fed. Care homes need staff to look after elderly or sick residents. Supermarket shelves need restocking. Food production needs to continue. Pharmacies need to remain open. Deliveries need to be made. People need to send letters or parcels to relatives they can no longer visit in person. If schools remain open only to children whose parents need to work, they could easily have half their pupils present.
If schools close and parents still need to work, then parents will enlist other people to help with childcare duties. In many families, this falls on grandparents. Right now, sending children who may potentially be infected with Covid-19 to be looked after by elderly relatives would be disastrous. Even sending them to play with friends from different schools, or to stay with family members from a different part of town, could help the virus spread more rapidly.
For some parents with salaries and generous sick pay, who live in a nice house with a garden and have time to spare, the fantasy of some short-term homeschooling seems to be appealing. Schedules for daily activities to keep children entertained and learning are circulating on social media. Competitive parents outdo each other drawing up colourful timetables for creative time, baking, family reading and maths puzzle books.
Yet the reality for parents with little spare money for books and activities, who live in overcrowded housing with no garden and perhaps not even internet access, is very different indeed. Sadly, for some children, their free school lunch is their main meal of the day. Ideally, education should not be confused with welfare, but all teachers know that for some children school is about far more than lessons.
Being confined to a small house with nothing to do for weeks on end will soon lead to boredom and frustration. Many will no doubt argue that this is a small price to pay for saving lives. But we know that children themselves are extremely unlikely to die from Covid-19 and they are also unlikely to get sick. Some scientists have suggested that this 'may be down to the unique way children's immune systems respond to these viruses'. There is much that we still do not know about coronavirus. We simply do not know yet whether children who are infected but display no symptoms can pass on the virus. As New Scientist magazine reports: 'finding out will be critical to tackling this pandemic.'
With so much unknown, the best we can all do right now is to listen to medical experts and follow their advice. Of course, there are differences of opinion among scientists. But in the middle of a national medical emergency, we cannot simply pick and choose which experts we believe and whose advice we want to follow. When national guidelines are issued, the onus is on us to follow them.
It seems highly likely that, in the coming days or weeks, British schools will actually close. When this happens, it should be because the situation in the country demands it. Schools should not close simply to appease newly self-appointed virologists and their insistence that 'something must be done'.
Adults who are cheering on the children demanding schools shut down are grossly irresponsible. They are saying that children know better than the government's scientific advisers when it comes to dealing with Covid-19. This flatters children while at the same time placing them in a truly terrifying position. It tells children that no one knows what they are doing and no one can be trusted. It sends the message that adults are not up to the most basic task of keeping children alive. Adults who exploit children's fears to signal their own contempt for the government should be ashamed of themselves.
Joanna Williams is a spiked columnist and director of the think tank, Cieo.
Picture by: Getty.
To enquire about republishing spiked's content, a right to reply or to request a correction, please contact the managing editor, Viv Regan.