It's time to reopen the toilets
We need a rapid return to normality, but closed toilets present a major obstacle.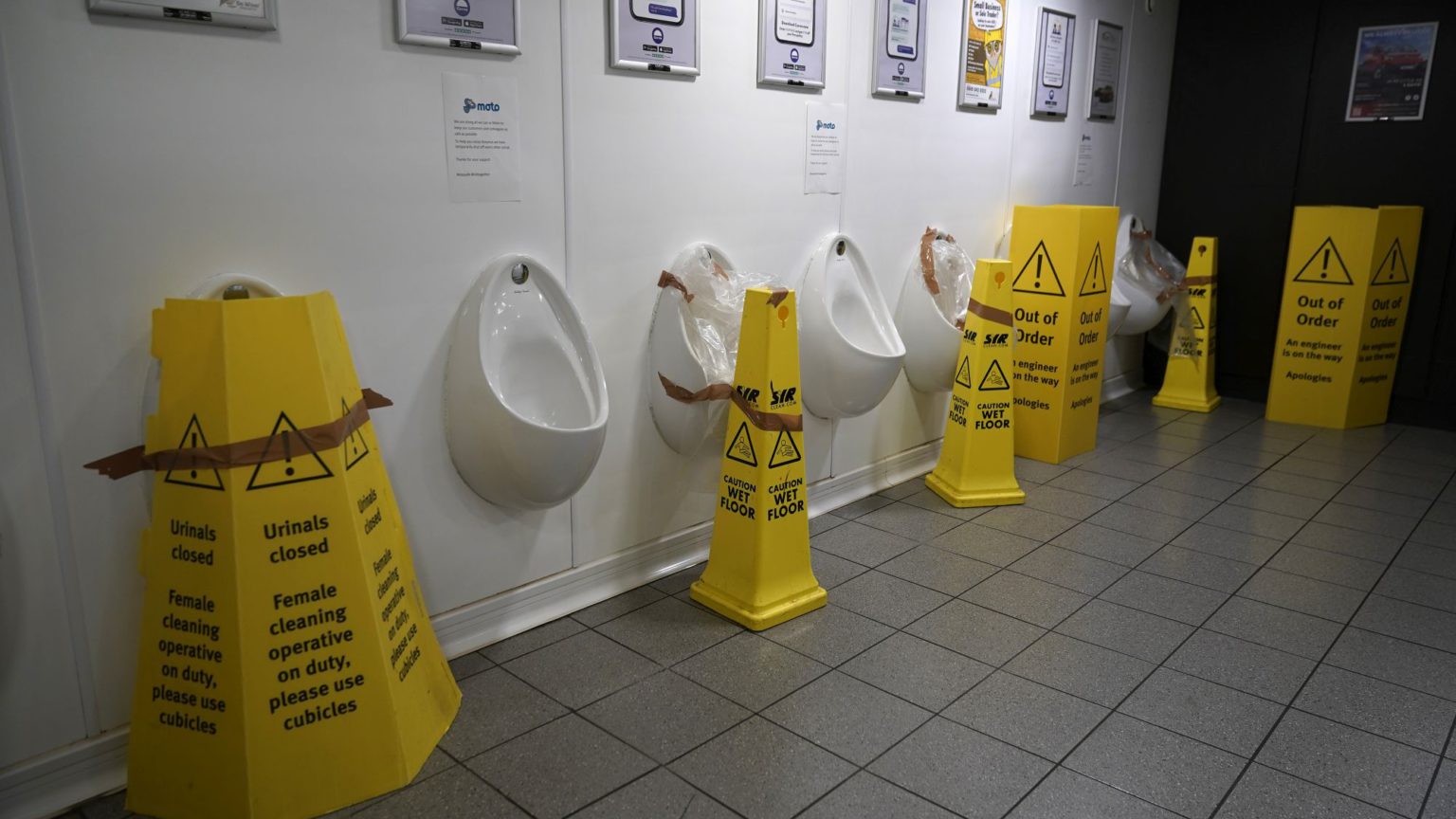 Rejoice! Now that it is legal to meet friends outside, Brits can look forward to a summer of outdoor socialising. Except there is one big problem, and it is one that will have occurred to anyone who has ventured to a beach or park lately. Just where are you supposed to pee?
The shortage of public toilets in Britain was bordering on scandalous long before the coronavirus arrived. With cash-strapped councils unable to afford the upkeep, public loos have been closing at a staggering rate. Tragically, older and disabled people have been forced to think twice about leaving the house. Toilet discrimination is real.
In normal times this was mitigated – in part – by the provision of public toilets being effectively outsourced to the hospitality sector. Those prone to a stroll became accustomed to seeking out the nearest Costa or Wetherspoons, where low-paid staff are unlikely to object to occasional chancers using the facilities. West End luvvies like me swear by the Royal Opera House and National Theatre, whose sparkling and spacious bogs used to be open all day.
Now everything has changed. While pubs and coffee shops are taking advantage of their new freedoms to run takeaway services, I haven't come across a single establishment that has opened up its toilets – even to paying customers. The government's diktat on non-essential shops (open from this week) says that loos must remain closed. And the small number of toilets run by councils have largely stayed shut.
With parks full of weekend picnickers, many Londoners are already resorting to peeing in the bushes. But that's not an option available to everyone, and many are taking dangerous steps to avoid embarrassment. Shockingly, a pregnant woman told the Guardian she had developed a urinary tract infection after being unable to find a toilet near Hyde Park. That's something that should shame every killjoy council official in Britain.
Instead many councils are choosing to take advantage of this shameful situation to raise revenue. Earlier this month, Hackney Council handed out so many fines for peeing in parks that its officers apparently ran out of paper. I can almost imagine council officials hiding in the bushes with their clipboards ready, like those creepy paparazzi who used to hang around cottaging hotspots in Hampstead Heath.
Of course, some authorities have been better than others. I'm pleased to see that Westminster Council has reopened the Embankment toilets, just next to Victoria Embankment Gardens (an excellent picnic spot by the way). After its crackdown on park drinkers, Hackney Council has now opened the loos at London Fields (though the queue on Saturday rivalled the famous Rees-Mogg conga line).
What I would like to see, though, is more activists and campaigners picking up the mantle and asking councils to open the remaining toilets. We also need to call on the government to revise its guidance on non-essential retailers, allowing them to open toilets.
I have been disappointed by the relative silence from London Loo Codes, the anonymous Twitter account that has been lauded in the past for its work disseminating the access codes for coffee-shop toilets. Since lockdown, its account has been near silent, only sharing the details of one public loo last week. Before that, they had stuck to calling on their followers to 'stay at home' (how very radical…).
I would also like to hear more from Caroline Criado-Perez, the popular feminist campaigner who has done stellar work on how the provision of toilets in theatres and shops disadvantages women. Perhaps she could persuade Persephone Books – London's feminist bookshop in Bloomsbury – to open its toilets to women and girls? It would echo the quiet radicalism of Selfridges, which took a big step for gender equality last century when it became the first department store to open women's toilets.
The most draconian elements of our shameful lockdown – the criminalisation of leaving the house 'unnecessarily' – are finally being removed, but the toilet fiasco shows how the battle is changing. Despite news that the economy is on course for its worst contraction in modern history, Downing Street seems intent on designing a system which restores our freedoms in theory while creating new obstacles against going back to normality any time soon.
Take the travel quarantine, which while falling short of actually criminalising foreign travel still makes it near impossible for those in work to visit relatives or loved ones abroad this summer. You can almost hear the misanthropic lockdown cheerleaders crowing at their victory. 'Well, if you really wanted to see your grandmother, you would be happy to spend two weeks under house arrest', they will say.
Human-rights law rightly functions on the principle that some of the most objectionable discrimination is indirect. A job advert can be expressly open to men and women, for example, but if it specifies that the successful applicant must have a beard it will still be regarded as blatant gender discrimination. The removal of all toilets is similarly discriminatory: it's a rule that unfairly punishes some groups more than others.
So let's do the right thing and get those toilets reopened. Our summer and our freedom depend on it.
Robert Jackman is a critic and writer with the Spectator.
Picture by: Getty.
To enquire about republishing spiked's content, a right to reply or to request a correction, please contact the managing editor, Viv Regan.