The sanctification of Jacinda Ardern
New Zealand's leader has convinced Western media that ridding a small, thinly populated island of Covid-19 is some sort of miracle.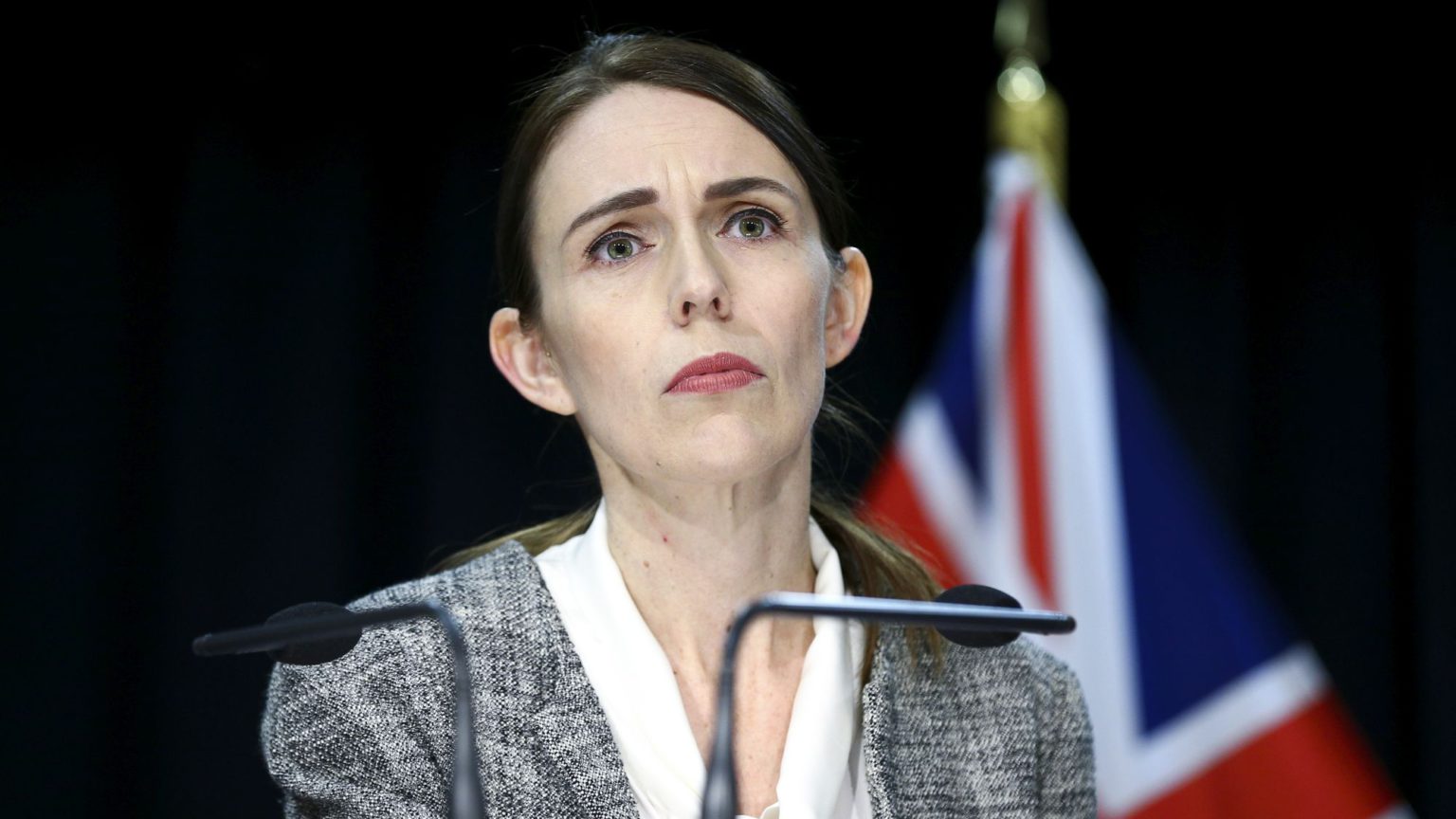 At the moment, Jacinda Ardern would appear to be, according to the media hype, the saintliest leader on the planet.
The prompt for the latest phase of wall-to-wall adulation for her leadership skills arrived on the back of the announcement that New Zealand had become the first OECD nation to declare itself entirely free of the wretched new coronavirus. There have been no new deaths in three weeks, and no new cases, give or take a couple of visiting British now snuggled away in quarantine. Hugs and handshakes are totally back, and life (except for international travel) has pretty much returned to the old normal here in Wellington, the New Zealand capital, where I live.
Of course, it has since emerged that New Zealand's 24-day Covid-free streak has come to an end, following news of two new cases, seemingly imported from London.
Still, to be able to declare a nation free of Covid-19, if only temporarily, was a significant accomplishment. So all praise to the youngish leader with the bedazzling smile who steered her 'team of five million' New Zealanders through the thick of it. Indeed, scrolling through the tsunami of positive articles about her handling of the pandemic, I see even a contribution in my own name.
To read many of the international notices she has been receiving, though, one gets the impression that praise is only a starting point in what ought to be a formal process of full-blown canonisation. Indeed, her beatific legend has multiplied faster than loaves and fishes for the woman who is, as a headline in the Atlantic put it, 'the most effective leader on the planet'.
An editorial item in the New York Times sprinkled similar incense, naming her as the global headmistress in the 'masterclass' of world leadership. And a piece in the Financial Times didn't beat around the burning bush, either. 'Arise, Saint Jacinda!', it declared.
Well, why not? We live in strangely crypto-religious times, in which mixed notices are increasingly rare, heresy is punished, and nuanced appraisals no longer the style. Still, there are practical issues.
Ardern, who turns 40 next month, is not dead yet and, as somebody who was raised a Mormon, cannot in the strictest sense be thought of as a Roman Catholic. At this point, then, it might be possibly premature to consider her a shoo-in for the coveted Vatican status. And there's an ecclesiastical process for anyone in this position to go through first, too.
As religious scholars know, relevant material first has to be pulled together for what's known as a diocesan inquiry looking at a potential saint's worthiness. Bishops and theologians then need to sit down and pore over the nominee's assembled work. But the real acid test is the requirement to show that at least one verified miracle has been obtained in a candidate's name.
Here, Ardern may have had a few advantages.
On the face of it, her government — like governments everywhere — simply followed the advice of its top health officials in laying out a plan to deal with Covid-19. Some would say there's nothing remarkable in this so far as it goes, even less so when one is running the world's most isolated island nation with a population (excluding sheep) roughly the same as Birmingham.
And New Zealanders, who were locked down more strenuously than almost any nation in the developed world, tend to be pretty easy to keep in political line. We're not like the chaotic Americans or the go-your-own-way Brits. The philosopher Karl Popper once described us as the most 'easily governed' people in the world, and he didn't mean it in an entirely complimentary way.
According to the dissenting view, for example, Jacinda Ardern could have been the prime minister of Australia and Scott Morrison the leader of New Zealand, and the current data for each of these places would be more or less the same. And in fact, as it happens, the relative figures for New Zealand and Australia, adjusting for population size, are more or less the same.
Australia, with five times the population of New Zealand, has suffered around five times the number of Covid-19 fatalities and roughly the same number of cases on a per capita basis.
So while New Zealand's pandemic response has been successful, it has hardly been miraculous.
Yet if it is miracles one needs to show, it's hard to argue against the consensus that this politically cuddly, undeniably telegenic leader has managed to gather around herself. In a time of political charity toward few, she — not to mention her hard-working media communications team in Wellington — has pulled off, if not a spiritual feat, then a triumph in global marketing.
Awoke, St Jacinda!
David Cohen is a New Zealand writer.
Picture by: Getty.
To enquire about republishing spiked's content, a right to reply or to request a correction, please contact the managing editor, Viv Regan.