Does the human-rights lobby actually care about our rights?
The EHRC has said remarkably little about the most extreme curtailment of our liberty in living memory.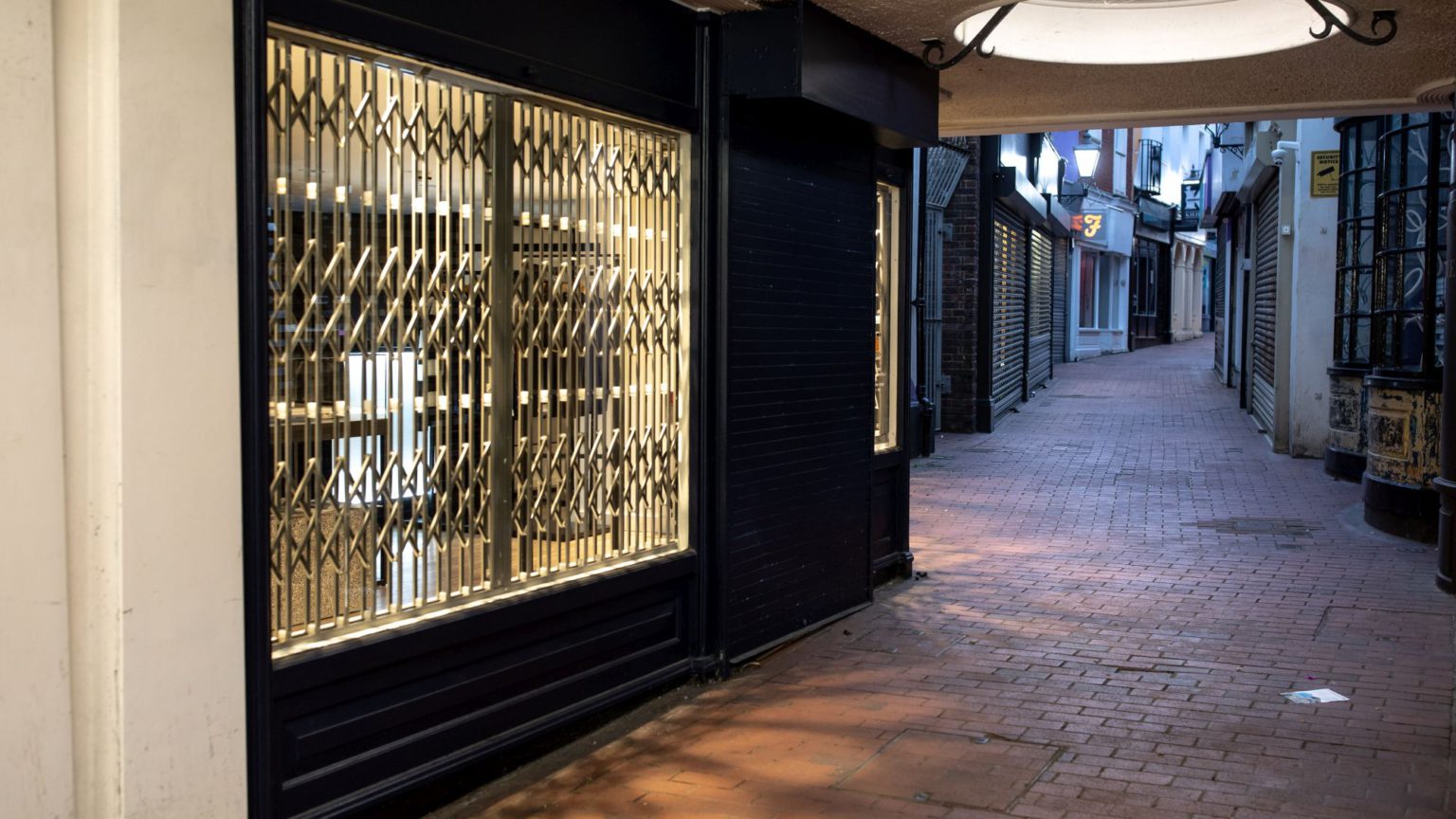 The Covid contagion has hit everybody's rights and freedoms for six. Think the right to run a business or to get your house back from a non-paying tenant. Think the freedom to travel, to dine out, to worship in a church or mosque, to meet with others or to stay with a girlfriend or boyfriend. All these are important moral rights against the state. For good measure, with the possible exception of the right to dine out, they are every one of them also recognised under the European Convention of Human Rights.
There is a government-sponsored body called the Equality and Human Rights Commission (EHRC), with a budget approaching £20million a year, whose job it is to protect these rights and to agitate, if necessary, against ministers in order to push back against their curtailment.
You might have thought that as soon as lockdown was announced, the EHRC would have been on to the government like a terrier. Was it really necessary to close all retail businesses? Were the exceptions wide enough? Should police be harassing walkers, telling people not to exercise more than once, setting up roadblocks to catch the wrong kind of commuter, checking cars for unnecessary shopping, ordering journalists home, or acting like sergeant-majors in Hyde Park telling people to get back to their one permitted route march? There was certainly plenty for it to do.
Was the EHRC doing it? No. It took almost no interest in the rights that matter to people. True, when it was clear lockdown was imminent, it did put out a press release about rights and liberties. But it was a miserable affair which did little more than tell us patronisingly that we had to show flexibility and compromise, to put up with the restrictions and generally do as we were told because it was all for our own good.
The EHRC was, however, active in a rather different way. Its communications during lockdown – of which there are quite a number – have almost universally focused not on rights but on equality. They have included worthy statements on equality for the disabled, for women, for young people, for old people, and more.
Of course, the question of race has raised its head. As soon as figures for deaths by ethnicity were released, the EHRC jumped on them, announcing that racial inequality was 'persistent across Britain, with people from ethnic minorities facing disadvantage in their living conditions, access to healthcare and economic opportunities'. In a letter to Sadiq Khan a few days ago, it announced an inquiry into the racial impact of Covid, stating that it had 'shone a light on long-standing, structural race inequality in Britain'.
What should we make of this? The first reaction might be that it seems a colossal waste of resources. The inquiry will almost certainly cover much of the same ground that Public Health England's inquiry has. Furthermore, the EHRC has already stated that Covid clearly demonstrates the existence of structural racism in Britain. It should not be too difficult even now to predict what its conclusions are likely to be.
But the whole affair also tells us a great deal about what the EHRC has become. In the US, the American Civil Liberties Union (ACLU), once an admirable organisation unequivocally supporting the rights of all Americans against the state – however undeserving or odious those individuals might be – has quietly morphed into just another progressive pressure group.
The EHRC looks to be moving the same way. It has essentially joined the progressive establishment. It is clearly unwilling to cause trouble by speaking out of turn or expressing controversial views in defence of individual rights. It took no issue with the government's 'state knows best' attitude, despite the unprecedented threat this presented to our rights.
Moreover, one suspects that this course of action reflects a longer agenda of the EHRC — namely, to put equality centre stage and to make the rest of us think of it as not so much a political as a rights issue. A report linking Covid deaths to structural racial inequalities – a phrase that can mean almost anything – will give it the opportunity to argue just that. Any government will be able to be characterised as one which does not respect equality or rights if it takes the view that people should be given the best life chances possible, but that it should not be concerned with equality of outcome or the consequences of luck. On the contrary: under this blueprint, it would be the government's duty to discount whatever public opinion might think and adopt aggressive measures – quotas, redistribution, intrusive investigations into the racial makeup of any organisation – to achieve equality of outcome.
Some weeks ago Heather MacDonald pointed out the worrying fact that politicians in the US were racialising Covid for their own purposes. She should be even more concerned for the UK, where the same thing is happening. But this time, it is courtesy not of politicians but of officialdom itself.
Andrew Tettenborn is a professor of commercial law and a former Cambridge admissions officer.
Picture by: Getty.
To enquire about republishing spiked's content, a right to reply or to request a correction, please contact the managing editor, Viv Regan.