We need to be braver about tackling woke nonsense
Black Lives Matter is a divisive, fact-free movement. It must be strongly opposed.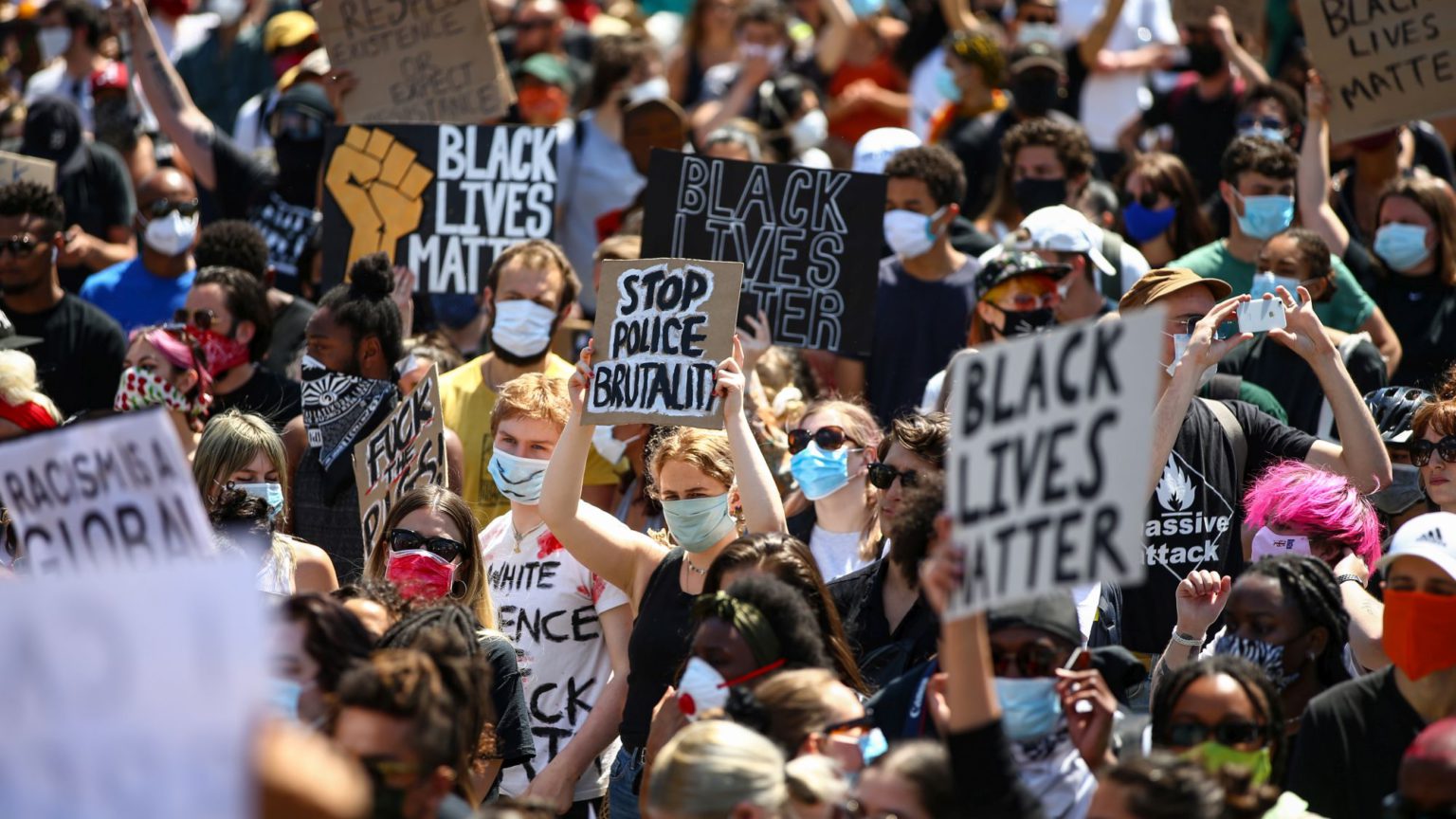 The tragic death of George Floyd at the hands of a policeman has heightened tensions in both America and, somewhat strangely, Britain. Hordes of people – despite lockdown rules – have sought to protest against Floyd's death and racism more broadly. Yet no matter how noble and correct many of them may be, a minority has sought to use this as an opportunity to force white people, the police and global brands into ludicrous acts of virtue-signalling. The aim is to show that they recognise their own part in a system of racism and prejudice. This is divisive, ignores the facts, and needs to stop.
The death of George Floyd has left a bitter taste in many people's mouths. For all the talk of a less racist society, this tragic event has left many in the public wondering whether society has really improved. This space of doubt is what activists are exploiting, and it is this space that they have firmly positioned themselves in; they have used it to push their own ideas.
White privilege is presented as a sin that white people can neither avoid, nor repent for. This is the idea that, if you are white, you have unearned privileges that someone from an ethnic minority does not enjoy. There may be instances in which this is true. But that isn't to say it is true all the time. Underage white working-class girls in northern industrial towns have been groomed, raped and passed around by predominantly men of Pakistani origin in recent years. Did their 'white privilege' protect them?
More and more corporations are espousing woke ideology, too. Only recently we saw Ben and Jerry's – the ice-cream brand – join in with the virtue-signalling by blaming 'a culture of white supremacy' for the death of George Floyd. But the idea that a culture of white supremacy is alive and well is ridiculous. And the claim that black people are disproportionately killed by US police seems to be at odds with the latest statistics.
Those who are promoting lies as if they were the truth are doing damage to the cause of anti-racism. And these ideas are even contaminating institutions that we desperately rely on in times of turbulence. A video circulating on social media shows a London policeman taking the knee as an act of solidarity with the Black Lives Matter movement. What this did to prevent illegal activity and keep people safe is anyone's guess.
The reason innocent white people, the police and global brands are all falling in line behind Black Lives Matter is because this movement will brook no dissent. If you're white and you challenge it, you're branded racist. If you're an ethnic minority and you challenge it, you're branded a traitor. But unless there is some pushback, unless we get ourselves out of this corner, then we can expect more division and lies presented as fact. This cannot go on.
Wasiq Wasiq is an academic specialising in law and terrorism. Follow him on Twitter: @WasiqUK
To enquire about republishing spiked's content, a right to reply or to request a correction, please contact the managing editor, Viv Regan.