The historical illiteracy of Black Lives Matter
Activists have even defaced the statue of Abraham Lincoln, who freed America's slaves.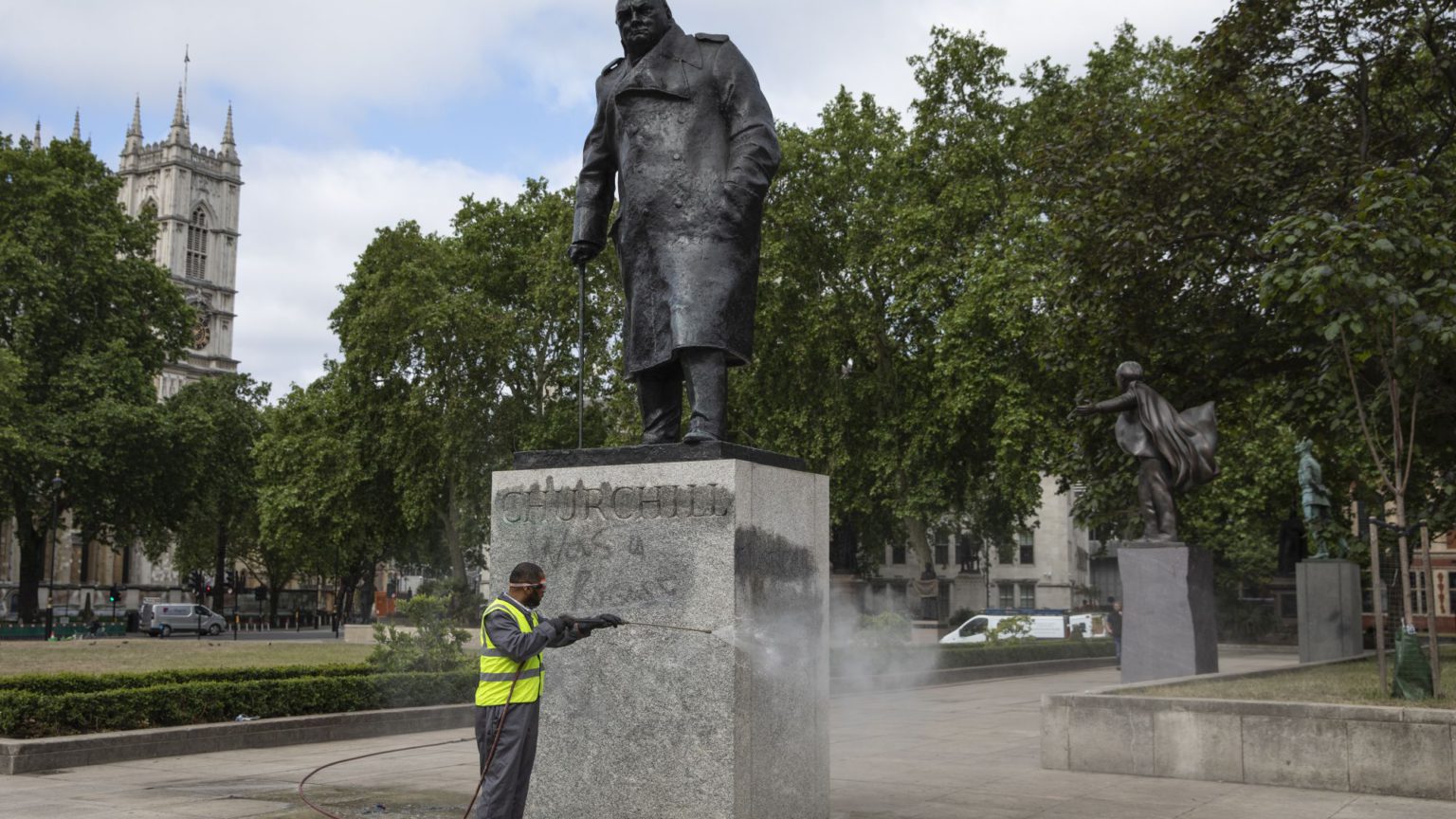 In his 2004 poem, 'Checking Out Me History', John Agard complains that, as an Afro-Guyanese man living in Britain, he feels the country tries to 'Blind me to my own identity' and 'Bandage up me eye with me own history'. For Agard, it does this by embracing and propagating an idea of British history dominated by white figures like Horatio Nelson, Robin Hood and Florence Nightingale, and by ignoring what he sees to be his 'real' heritage: that of black people like Mary Seacole, Toussaint L'Ouverture and Shaka Zulu.
The poem would be understood today as a call for decolonising the curriculum, made before it was trendy. Today's Black Lives Matter activists would no doubt agree with it. Indeed, many argue (against much evidence) that British education leaves out all the 'bad bits' of our country's mainly white past, and instead presents a national story of untarnished glory and honour. But from what we have seen over the past couple of weeks in both the US and the UK, it is clear many of these activists are the ones who need to 'check out their history'.
Of late, social media have been awash with a kind of un-history. Activists have tried to rewrite the past by defacing the Cenotaph and the statue of Winston Churchill that stands by Parliament Square. In doing so, they have condemned those who did infinitely more than they ever will to combat fascism, all the while claiming to be anti-fascists.
Of all the instances of historical vandalism, one of the most striking has been the attack on a statue of Abraham Lincoln. This is the same Lincoln who freed the slaves. To freedmen and women, he was a hero. Shortly after his death, he was depicted as a Moses-like figure, defiantly leading his people from bondage, or even as Jesus Christ. Yet today, he seems to have been dismissed as just another racist 'white saviour'. If not Lincoln, who of all white men probably did the most for black rights, which historical figures are we allowed to look up to?
Perhaps the problem is that Lincoln's example challenges the racial myopia of Black Lives Matter. He demonstrates that white people can, in fact, be and do good (what a radical idea!), and that defining all white people as inherently damned by the original sin of whiteness is itself a bigoted generalisation. Whatever the reason his likeness was targeted for vandalism, though, it is clear that those defacing it simply do not have a proper understanding of the past.
Other examples abound. The focus on white people as being to blame for historic slavery is one such case. Slavery has been a feature of many societies throughout history. And yet, it is only Western countries' names that come up when people talk about who is to blame. How can it be that Europeans and Americans are responsible for the Arab slave trade, or slavery in Ancient Egypt? Even the trans-Atlantic slave trade was made possible by Africans selling other Africans, often captured as prisoners of war. Brutality, like goodness, is not unique to any race of people.
The lack of nuanced historical thought is also evident in some of the protesters' demands. The mayor of Minneapolis, Jacob Frey, has been booed by activists for refusing to commit to the absurd demand to dismantle the city's police force. The hashtag #AbolishThePolice has done the rounds on Twitter, and now the Minneapolis City Council has acquiesced, declaring its intention to disband the department.
Some left-wingers have said this is no big deal, as the police are a relatively modern invention – dating back only to the 19th century. Societies have lived without the police before, so the argument goes. But do these people really want to return to the pre-police age? Do they know what it actually looked like?
In the days before modern policing, 'justice' was enacted by vigilante crowds, local militias or by the army. Sometimes there was a fair trial. Often there was not. Those accused of witchcraft and heresy were burned. Might meant right. Does this sound like the peaceful, progressive society activists claim to be pursuing?
Images of mob (in)justice and of extrajudicial executions – that is, lynchings – should be fresh in the minds of activists who claim an inheritance from past campaigns against Jim Crow, the Ku Klux Klan and other racist laws and organisations. And yet, unwittingly, those activists are invoking that very same troubled past as a model for a post-police future.
Many activists are intelligent and will have had good educations, and yet still some of them spout incoherent doublethink. They have embraced an outlook which sees the West as evil and all its white citizens as culpable for the sins of the past. And they have swallowed whole an interpretation of history which often bears little resemblance to the truth.
Paddy Hannam is a writer.
Picture by: Getty.
To enquire about republishing spiked's content, a right to reply or to request a correction, please contact the managing editor, Viv Regan.