Why they hate Priti Patel
The woke left despises the home secretary because she refuses to play their degrading racist game.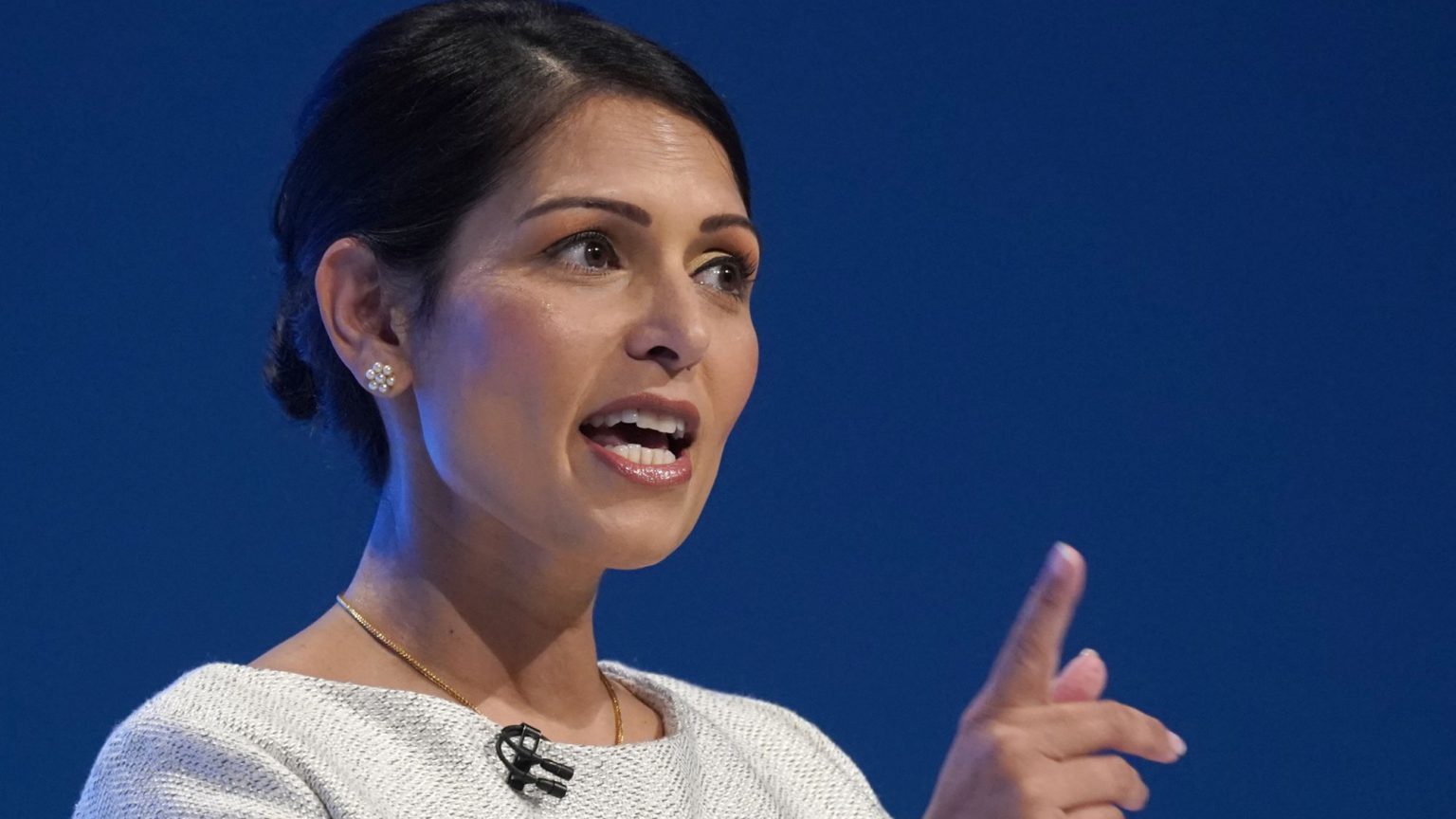 Everyone should be angry about racism, the left says. Unless the racism is being aimed at the home secretary Priti Patel. Then it's fine. Or at least it is not something we should dwell on for too long. That is the creepy, disturbing and very revealing implication of the pushback against Patel yesterday by certain Labourites and identitarians after she emotionally spoke in the House of Commons about the racist abuse she has experienced in her life.
The response to Patel's revelation that she was frequently called a Paki was extraordinary. Patel talked about her experiences in response to Labour MP Florence Eshalomi, who had asked a question about Black Lives Matter and what the government intended to do to tackle racism. Eshalomi implied that the government – which was being represented in this discussion by Patel – did not understand racial inequality. And then Patel let rip.
If I don't understand racial inequality, she said, then 'it must have been a very different home secretary who as a child was frequently called a Paki in the playground'. And it must have been a different home secretary who was 'racially abused in the streets'. And it must have been a different home secretary who was recently depicted in the Guardian as a 'fat cow with a ring through its nose' – which, as Patel pointed out, didn't only have racist undertones but was also religiously insulting (Patel is a Hindu, and the cow is sacred in Hinduism).
The response from the woke left? Basically 'meh'. Worse, some accused Patel of cynically using her experiences to try to cover up the racism of the government she works for. The Labour MP Nadia Whittome shamefully stirred up racial antagonism by accusing Patel of using 'her identity as an Asian person to silence Flo Eshalomi as a black person'. So when Eshalomi speaks about racism it is genuine and important, but when Patel does it, it is opportunistic and distracting. Whittome is getting very close to saying that Asian people's experience of racism matters less than black people's experience of it.
Eshalomi agreed with Whittome and went so far as to mock Patel for seeming to have been reading from notes as she spoke about her experience of racism. She made fun of 'the fact that she [had] to read examples'. The implication seems to be that the racist abuse aimed at Patel isn't all that important. My experience of oppression takes precedence over yours – that's what was really being said in this bizarre outburst of the Oppression Olympics we witnessed in the aftermath of Patel's comments in the Commons.
How can leftists who talk about racism all the time be so dismissive of Patel's experience of racism? Partly it's because of Patel as an individual, who they loathe, and partly it's because of Patel's heritage. For quite a while now, radical leftists in the UK have been iffy about Britons of Indian and Hindu heritage. This is a largely successful immigrant community: well-integrated, educationally focused and aspirational. And for a left that loves nothing more than to wheel out migrants and their descendants as the poor, put-upon victims of systemic British racism, this is a problem. A major problem. Hindus (and others) contradict the racial myopia of left-wingers who insist that Britain is a hostile place for non-white people, and they will never be forgiven for that.
This is why Patel gets so much abuse from the left and the chattering classes more broadly, far more than any other member of the Cabinet: because she is a successful daughter of immigrants who believes Britain is a generally good country. Non-white people are not meant to think like this. They are expected to conform, uncritically, to the new-left idea that Britain is an irredeemably racist country, built on racism and infused with racism, in which only white men can truly be successful. Patel pushes back against this nonsense and they hate her for it. She's an Uncle Tom, a coconut. She's just one of those 'ministers with brown skin wearing Tory masks', as a Guardian writer put it.
Patel mentioned this new, insidious woke racism in her comments in the Commons yesterday. She talked about the flak received by 'those who don't necessarily conform to preconceived views or ideas about how ethnic minorities should behave or think'. 'This', she said, 'is racist in itself'. She is completely right. The woke lobby's expectation that entire ethnic and racial groups should think in one way is explicitly racist. It reduces individuals to racial creatures, mere cogs in a racial mass, who must think and act in a way that leftists – very often white leftists – expect them to. It's a contemptuous idea of political ownership, where the left sees ethnic minorities as theirs, as their political property. That many Indian-heritage people back the Tories makes them race traitors in the eyes of the contemporary left.
In recent years we have seen very clearly that the supposedly anti-racist left has a serious problem with both Jews and Indians. It isn't hard to see why. These are largely successful immigrant-descended communities whose very existence grates against the fatalistic narrative of the modern left. The great challenge going forward, and let's hope Patel and others are thinking about this, is how to ensure that other migrant-descended communities are able to flourish too, and escape the clutches of a left that treats them as mere symbols of the wickedness of the UK rather than as people who deserve the best life possible.
To enquire about republishing spiked's content, a right to reply or to request a correction, please contact the managing editor, Viv Regan.