Leftists for carnage
Those who egged on the riots will not have to pick up the pieces.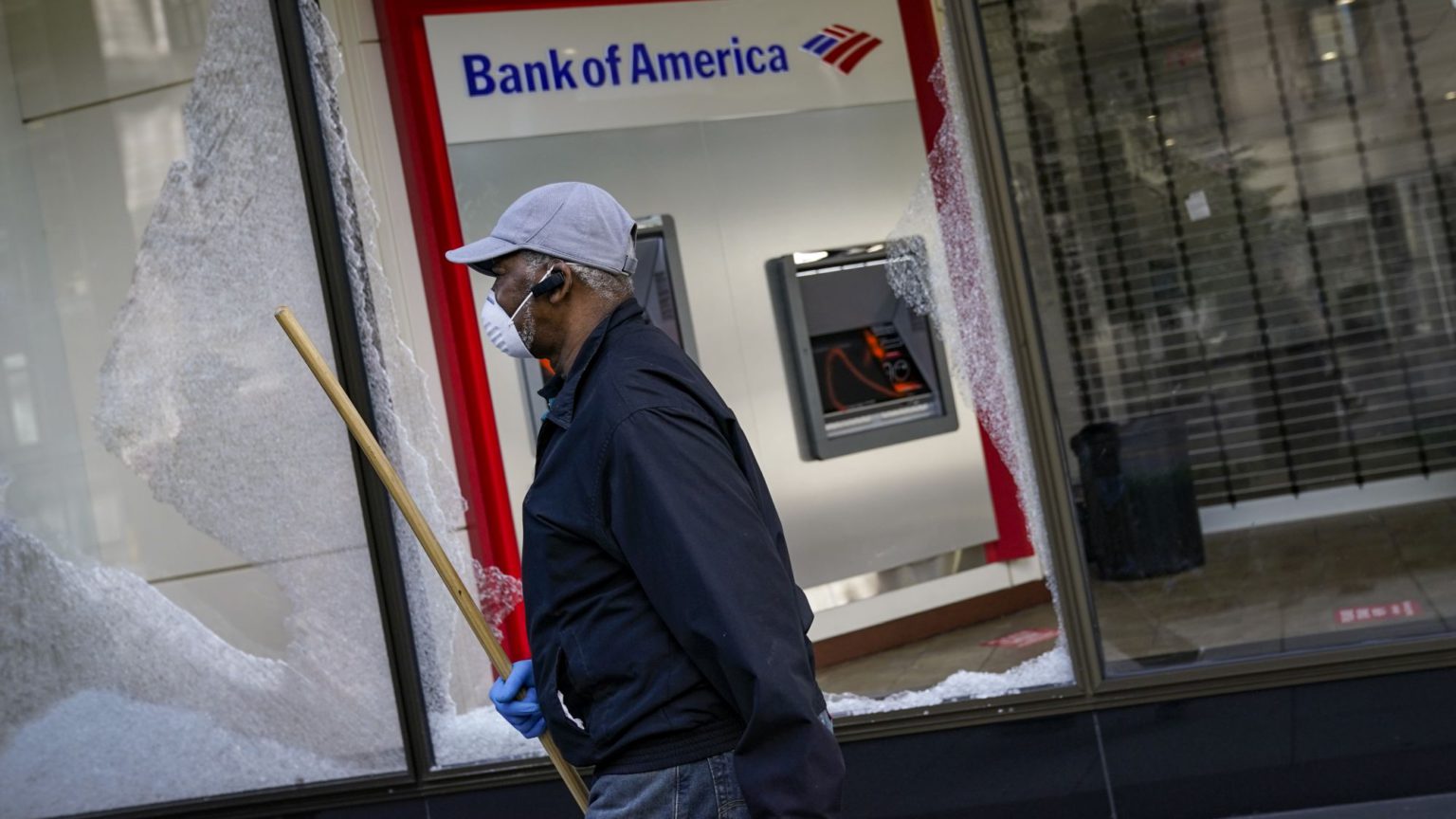 In his 2016 inaugural address, President Trump spoke of the 'carnage' that had befallen American society. Deindustrialisation, wage stagnation, crime, and the opioid epidemic were lowering the life expectancy of Americans across all population groups. His election opponent Hillary Clinton, meanwhile, had run on the platform that America was 'already great'.
Things had been trending up since then. Life expectancy had begun to rise again. Violent-crime rates have been on a steady decline for many years anyway. Pre-Covid lockdown, black unemployment was at a record low. Whether any of this was to Trump's credit is an altogether different question, of course.
But the carnage is back. And the American left is cheering it on.
After the widespread outrage at the death of Freddie Gray at the hands of Baltimore police in 2015, there were some limited riots, though they were far overshadowed by justified and peaceful protests. Nevertheless, then president Barack Obama rose to the occasion and harshly condemned the rioters as 'criminals and thugs'. There was 'no excuse for the kind of violence that we saw' in Baltimore, he said. If anything, it was 'counterproductive' to the cause of justice.
Much of the response to the killing of Freddie Gray was counterproductive, in fact. As the Harvard economists Roland Fryer and Tanaya Devi note in a forthcoming study, homicide rates have spiked in Baltimore since 2015. The same has been true for other American cities in which much publicised police-related deaths occurred. As a result of tight supervision, compounded by the fact that being a police officer in the United States is an incredibly dangerous job, police officers become less proactive in curbing crime. This has resulted in the loss of many black lives in Baltimore, Chicago, and beyond.
Incidentally, Fryer revealed in an earlier study that there was no observable racial disparity during police-involved shootings. Political scientist Adolph Reed Jr has pointed out, in reference to a study conducted by Mike Males, that 'police killings of black men under 25 years of age declined 79 per cent between 1968 and 2011, and 61 per cent for men over 25 during that same period'. (Reed, a black socialist, has inevitably since been cancelled.)
It's been popular to say for quite a while now that police violence in America is directed explicitly at black Americans – that the problem is 'endemic'. Some are even as irresponsible as to say that blacks face 'genocide'.
Thus, when George Floyd was killed by Minneapolis police officer Derek Chauvin in an act that was universally condemned, the American media had a readymade explanation at hand – 'white supremacy' had once again reared its ugly head.
And when the subsequent protests threatened to turn violent, Minneapolis mayor Jacob Frey appeared to give his implicit okay to the rioting. As a consequence, the violence spun out of control, resulting in the deaths of dozens of people throughout the country and the wreckage of hundreds of businesses, many of them under black ownership.
Then along came the American left with its awful hot takes excusing the looting. The carnage was, they assured us, as American as apple pie. However regrettable the property damage that was incurred – the deaths are hardly ever mentioned – much good will surely result from the events of the last several days. Even calls for the abolition of the police are now on the agenda.
But as we've seen, the more likely outcome is that there is going to be a spike in homicides and property crimes across America. There is also no evidence that majority black neighborhoods will somehow bloom after they have just been razed and looted. If anything, the opposite is more realistic: these neighborhoods may not recover for decades; some might never recover at all.
Naturally, this is why so many reactions to emerge from the inhabitants of the recently destroyed neighborhoods reveal sheer despair. Howard Brookins, the alderman of Chicago's majority-black 21st ward, is afraid that most of the looted businesses in his district will simply never return. When this happens and the quality of life of black Americans experiences a drastic downtick, your average academic radical will be nowhere to be seen.
More nuanced takes have been available, of course. As Adolph Reed argues, police brutality is concentrated most in areas of high poverty where the police are made the sole presence of the neoliberal state, while underinvestment, massive inequality and urban decay are allowed to continue. But this fact doesn't suit our reductive race theorists, who push the idea on us that America is an irredeemably racist country.
And as long as they have the public microphone and fan the flames of hatred, the carnage will continue.
Gregor Baszak is a writer based in Chicago. Follow him on Twitter: gregorbas1
Picture by: Getty.
To enquire about republishing spiked's content, a right to reply or to request a correction, please contact the managing editor, Viv Regan.