Dominic Cummings broke the lockdown? Good
The hysteria over his trip to his parents' home is driven by nothing more than Remainer revenge.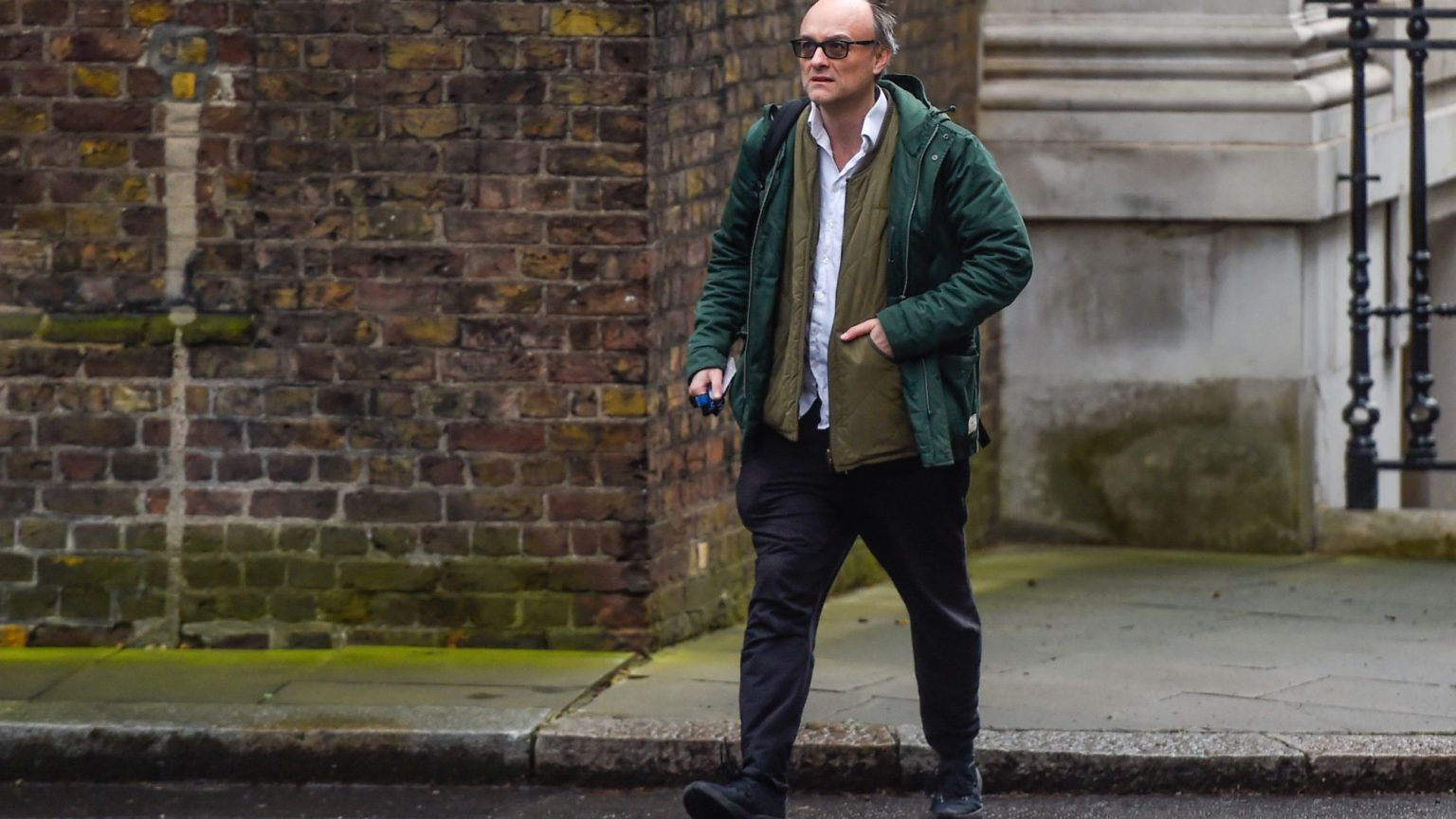 Dominic Cummings broke the lockdown? Good. Welcome to the sensible minority, Dom. According to a survey published a week ago, 29 per cent of Brits have busted out of the lockdown straitjacket and done things they shouldn't have done. I salute these people. Sensibly and carefully bending the rules to visit one's parents, read a novel on a beach or, in Neil Ferguson's case, to shag one's polyamorous lover are wonderful buds of human rebellion in this dystopia we find ourselves in. It isn't Cummings who should be ashamed – it's the shutdown Stalinists who are calling for his head because he dared to visit his folks.
Yes, this is the story that Boris Johnson's top adviser, the bête noire of the metropolitan middle classes, the alleged Svengali of everything that has gone wrong in this country over the past five years, drove from London to Durham with his wife when they were both ill with coronavirus. Listening to the Cummingsphobic Remoaners in the chattering classes, you could be forgiven for thinking they did this in order to cough their germs all over every motorway and lane in the land. But in reality they did it because they needed assistance with childcare, which Mr Cummings' parents provided while Cummings and his wife stayed in a separate property close by and had shopping left on their doorstep by family members.
That's it. That's the scandal. They self-isolated while ill and made use of some grandparenting help. Did Cummings commit a crime? Nope. The National Police Chiefs' Council said one of the 'reasonable excuses' for leaving your home in the pandemic is to 'move house', if that move is for 'days, not hours'. That's what Cummings and his family did.
Is Cummings a hypocrite? Well, possibly. There is unquestionably an issue here of rules applying to one section of society (us lot) but not to another (the political class). If Cummings has been in favour of punishing people who elect to self-isolate in a property that isn't their normal home, then he is a hypocrite. But we don't know if he has been in favour of that. His argument (via a Downing Street spokesman, which is probably him!) is that he did what you're meant to do when you have the virus: self-isolate. This is different to when Neil Ferguson, despite being a vocal promoter of the necessity of lockdown, explicitly broke the lockdown rules by mixing with someone from another household.
But – and this is a huge but – even Ferguson should not have been punished for his lockdown breaking. Everyone needs to relax about this stuff. There is something really misanthropic and authoritarian in the urge to get the scalps of people who have only done very human things, and usually in a sensible, cautious way (Ferguson said he felt safe to see his lover because he had already had the virus). As spiked argued, Ferguson should really be criticised for his models, which look increasingly questionable, not for his morals.
I feel the same way about Cummings' alleged crime as I did about Stephen Kinnock's visit to his parents' house (I said the police were 'completely out of control' when they reprimanded Kinnock), and about Ferguson's sexual antics (I said I had 'sympathy for Neil Ferguson' because he only did what 'people around the country have done: visit lovers and friends'). Using the stern, often ridiculous rules of the lockdown to bring down people you don't like for political reasons is a very low form of behaviour.
And make no mistake: that is exactly what is happening in the Cummings story. Or non-story. This completely uneventful drive from London to Durham is being blown entirely out of proportion by furious Remoaners who loathe Cummings because they view him as the Svengali of Brexit, as the Leave mastermind, as the man who shattered their comfortable little political worlds by making the case for our exit from the EU. In their elitist and occasionally even conspiracist minds, they see Cummings as the puppetmaster of the little people's brains who hoodwinked us into voting against our own best interests.
In that 2016 referendum, for the first time in ages, the metropolitan middle classes didn't get their way, and they've been on the edge of madness ever since. Their visceral hatred for Cummings is really an unspeakable fury with democracy itself and with the temerity of the vulgar masses to vote for something that they disapprove of.
This is what this Cummings lockdown story is about. It is another act of Remoaner Revenge. It's the embittered cultural elites seeking a Brexit scalp. It is a political vendetta disguised as concern about the pandemic. As if the lockdown wasn't bad enough, now we have people politicising it to settle old scores. It's this shameful, political authoritarianism, not Cummings' careful trip to the north, that is the really shocking thing here.
To enquire about republishing spiked's content, a right to reply or to request a correction, please contact the managing editor, Viv Regan.