Hancock isn't the only tone-policer
The left is always losing its rag over Tories' supposedly inappropriate, but actually entirely innocent, language.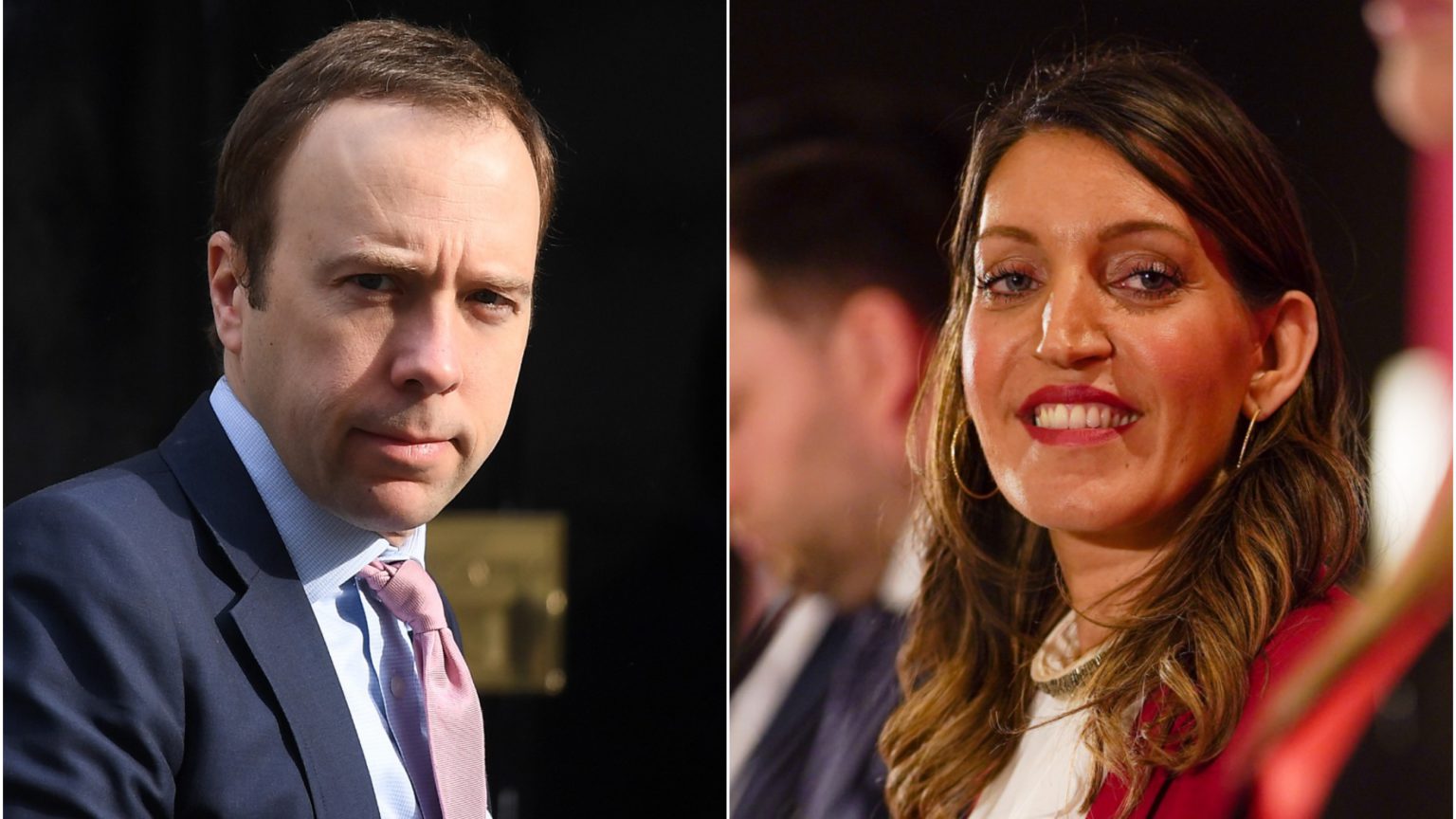 The two titans of late Victorian politics sat next to each other in a dining room filled with the cream of London society. One, William Gladstone, turned to the other, Benjamin Disraeli, and remarked: 'I predict, sir, that you will die either by hanging or by some vile disease.' Disraeli, I imagine smirking, fired back: 'That all depends, sir, on whether I embrace your principles or your mistress.'
This (sadly apocryphal) exchange has proved so popular that it has been attributed to numerous pairings of political adversaries. But pause to imagine if such utterances were produced today. Disraeli's Conservatives would be up in arms, accusing Gladstone of deliberately abusing his position to encourage violence against his opponent. Every nutjob who sent Disraeli an unpleasant letter in the coming months would be portrayed as a direct agent of Gladstone. And the Liberals would not take such an assault lying down, either. One can imagine how Disraeli's comeback would be characterised as revealing his deep-set misogyny and criminally sex-negative mindset.
To see the truth of this, one only needs to look at the outcry over the exchange yesterday between the health secretary, Matt Hancock, and Dr Rosena Allin-Khan, a Labour front-bencher and serving doctor. Dr Allin-Khan asked a perfectly reasonable, if emotive, question: did Hancock acknowledge that many health professionals felt the lack of testing for coronavirus had contributed to the death toll? Undoubtedly, many health professionals do feel that way. One may consider Dr Allin-Khan's question to be political posturing, in spite of her commendable frontline service. One may even feel sympathy for Hancock, the strain on whom is growing more physically visible by the day. Nevertheless, Dr Allin-Khan was giving voice to a current of feeling within the country, and she ought to have been answered. Instead, Hancock prissily invited her to 'take a leaf out of the shadow secretary of state's book in terms of tone'. Twitter – and it is impossible to suppress a sigh while typing this – exploded.
The apoplexy was unbridled. Hancock was accused of 'tone-policing', a crime – I am reliably informed – that is often directed against women, and particularly women of colour. This tactic of the white-supremacist patriarchy is allegedly used to silence and dehumanise opponents by calling them angry or upset. Indeed, Nish Kumar, the quasi-comedian best known for his encounter with bread rolls some months back, questioned whether Hancock had in fact been referring to Dr Allin-Khan's skin tone. This may have been a joke, but I'm increasingly unsure if even Kumar himself is certain of the blurry division between those and his unsought political commentary.
In giving Hancock the benefit of the doubt, I contend that his gripe was not with the tone of Dr Allin-Khan's voice nor with her complexion. I have yet to see evidence of Hancock's virulent racism, and Dr Allin-Khan's tone of voice is so flat that it would border on the soporific were it not for the gravity of her subject matter. Instead, Hancock is indulging in a form of silencing that is actually extremely popular with those excoriating him in 240-character updates today – the tactic, that is, of implying that expressing political opinions emotively is somehow irresponsible. This tactic is in fact more often found on the left than the right. Who could forget when we were told that the prime minister referring to an attempt to scupper Brexit as a 'Surrender Bill' was an invitation to all us knuckle-dragging plebs to run out and firebomb the nearest Lib Dem cake sale?
The left's hypocrisy on this front is staggering. David Lammy calling Brexiteers worse than Nazis? A legitimate political perspective! A few men shouting the same term at Anna Soubry? Impose martial law! How many times over the course of parliament's Brexit battles did we hear the tragic murder of Jo Cox attributed to the rhetoric of prominent Leavers, thereby exculpating the evil degenerate who wielded the gun and the knife? And yet, how many in this country have heard of the attempted murder of several Republican congressman by a fanatical supporter of Bernie Sanders, who echoed the famous line that Trump et al were traitors? The silence of the left on the latter, and their trumpeting of the former, was striking.
So, please, Matt Hancock: next time you're hit with a tough question, take a breath, pop another Pro-Plus, and don't play the game. And everyone else: you might question your alleged belief in democracy if you hold your fellow citizens in such low esteem.
Edmund Garnett is a postgraduate law student based in London.
To enquire about republishing spiked's content, a right to reply or to request a correction, please contact the managing editor, Viv Regan.