Nish Kumar and the trouble with clapter comedy
His material doesn't work if you don't already agree with him. No wonder he was booed.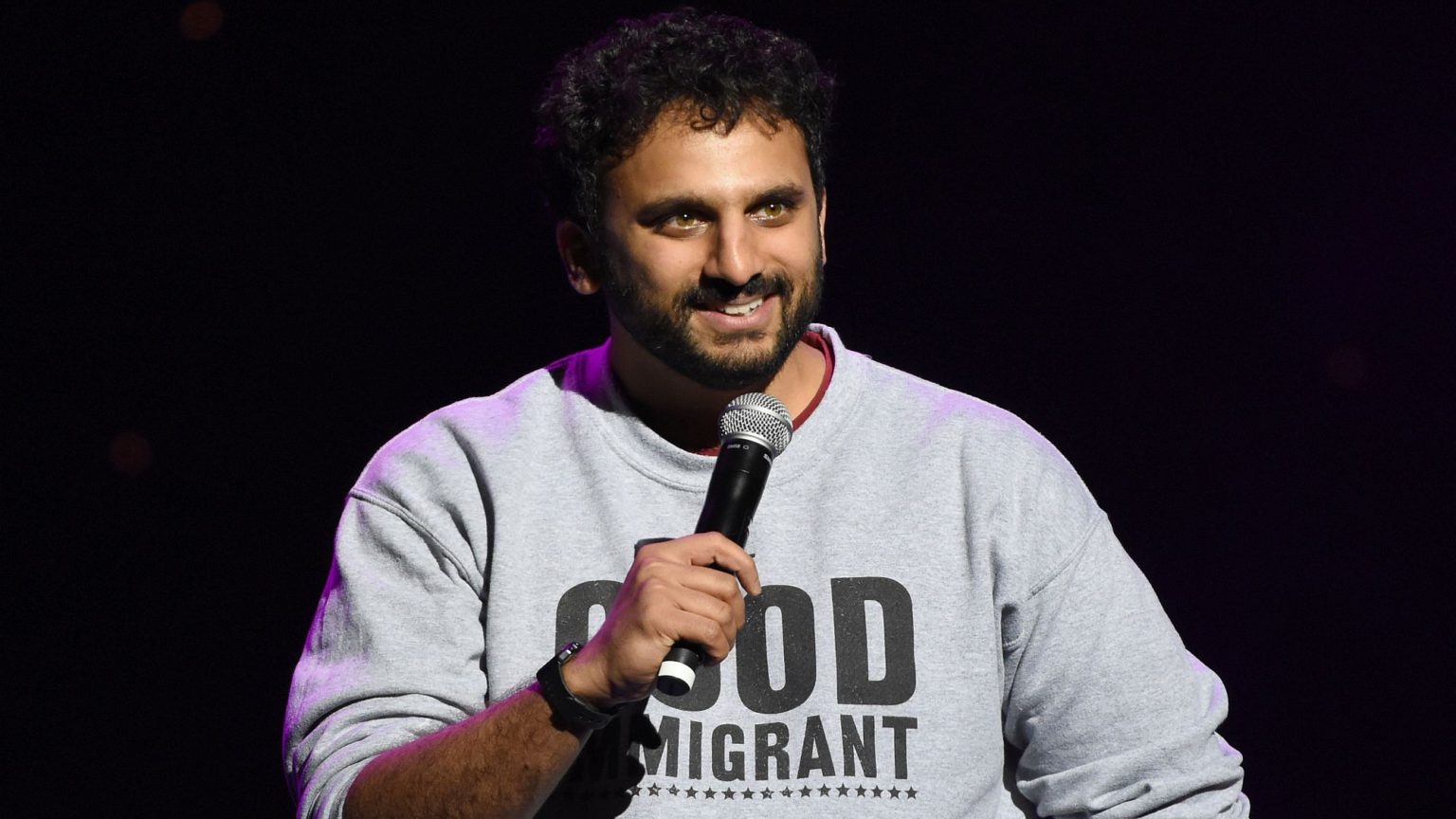 'Comedian gets booed off stage' is not ordinarily a news story. It happens to the best of them. But there is something about Nish Kumar's car-crash performance at a charity benefit that seems to have caught the public imagination.
Kumar headlined the Lord's Taverners Christmas lunch this week, a more Tory audience than the liberal-left comic is used to. Much of his planned 20-minute set was met with boos. Someone threw a bread roll. And he was eventually ushered off stage.
Only the final eight minutes of the debacle is circulating online, but Kumar told the Guardian that the hostility was almost instant when he got on stage, as he launched into what he characterised as 'extremely mild jokes about Boris Johnson, Jacob Rees-Mogg, Theresa May and the Brexit process'.
But it's hard not to think this was as much about his lack of comic skill as it was a lack of consensus between crowd and performer.
The footage begins with Kumar seeming to riff on the 'Blitz spirit' platitudes mouthed by the more colourful Tory Eurosceptics. He says it is nonsense to suggest the wartime spirit will get us through the potential turbulence of Brexit, given people today can barely put up with their iPhone battery running down to eight per cent.
Whatever you think about the sentiment, that is a rubbish joke.
Now, to his credit, Kumar seemed up for a fight. 'I spend a lot of time bathing in a glow of consensus', he told the Guardian, 'but you have to be willing to say something to people who might not agree with you and take the consequences of what follows'.
That said, he has also laid the blame for this disaster with the supposedly thin-skinned audience. 'They were more easily offended than I thought they would be. I would like to apologise if I triggered any of them', he joked, a sentiment that was echoed across social media.
Like everyone else pontificating about this, I wasn't there. The event may well have been packed with right-wing snowflakes, who are a swelling breed these days. But we should always be wary of a comic who blames his audience for their lack of laughter. Plus he clearly didn't do himself any favours.
In the clip, Kumar responds to the audience's anger like a soft-touch supply teacher struggling to keep control of a class. 'What, you want jokes?', he says in response to one heckler. 'I was trying to tell you some jokes before you all started shouting.' Zing.
And it went downhill from there.
The problem was not actually that he doubled down. If only. The best line that he got in was about the audience looking like the sort of people who colonised his ancestors. He'd already lost the room by this point, but at least one table erupted. Which is something.
For the rest of it, he just aired his bemusement at the response he was getting, rather than actually telling any jokes. This culminated in him refusing to leave, and saying he is 'Bercowing it, going full Bercow' – the meaning of which seemed lost even on himself.
Partisan, political comedy of the sort practised by Kumar – who fronts the BBC's topical comedy show, The Mash Report – always runs the risk of dividing an audience. But better comics can work around this; they can play with it, in a way he clearly can't.
On his last tour, alternative-comedy hero Stewart Lee opened each half of his show with some variation on the line 'Not everyone who voted Brexit [/ Trump] is racist, some of them are just c***s'. But it was so brilliantly, crudely delivered, it wrenched a laugh even out of this Leaver.
Similarly, a few years back, I saw Tory comic Geoff Norcott kill in a room of liberals at the Edinburgh Fringe, who actually audibly gasped when he announced early on in the set that he had voted Leave. His entire show was political. But his keen observations and honed delivery made them laugh against their better judgement.
What Kumar does is something very different. He's what some would call a 'clapter' comic: his jokes elicit more agreed applause than they do gut laughter, and he exudes a certain smugness as a result, further putting off anyone who doesn't already agree with him.
His Live at the Apollo set, one of his most-watched clips online, literally ends with him ranting, sans jokes, about the failures of housing policy – all to rapturous applause. He then closes by saying, and I'm not making this up, 'I'm very clever'.
It's anyone's guess why this kind of schtick didn't go down well with a less-than-right-on crowd.
Some are trying to present Kumar's booing, unconvincingly, as an example of offence culture. But that's just not the case here.
We're not talking here about a comic being forced to sign forms before a show, warning him or her off certain topics. We're not talking about a comic being fined or investigated for making offensive jokes.
What we're talking about is the most natural thing in the world: a comic misjudging an audience and dying on their arse as a result.
Of course, people tend to like political comics they agree with over political comics they don't agree with. But that doesn't mean a left-wing comic is incapable of making a more right-wing audience laugh, or vice versa.
The problem with Kumar is that his material simply doesn't work if you don't already agree with him. And it's not that funny even if you do.
The point of the clapter comic, you see, is not to make you laugh, but to remind you of what you (should) already think. And if your comedy relies entirely on people agreeing with your prejudices, then you are going to get a shock when you step outside your bubble.
No wonder he was booed.
Tom Slater is deputy editor at spiked. Follow him on Twitter: @Tom_Slater_
Picture by: Getty
To enquire about republishing spiked's content, a right to reply or to request a correction, please contact the managing editor, Viv Regan.