The importance of courage
Boris now needs to show leadership and take us out of this lockdown.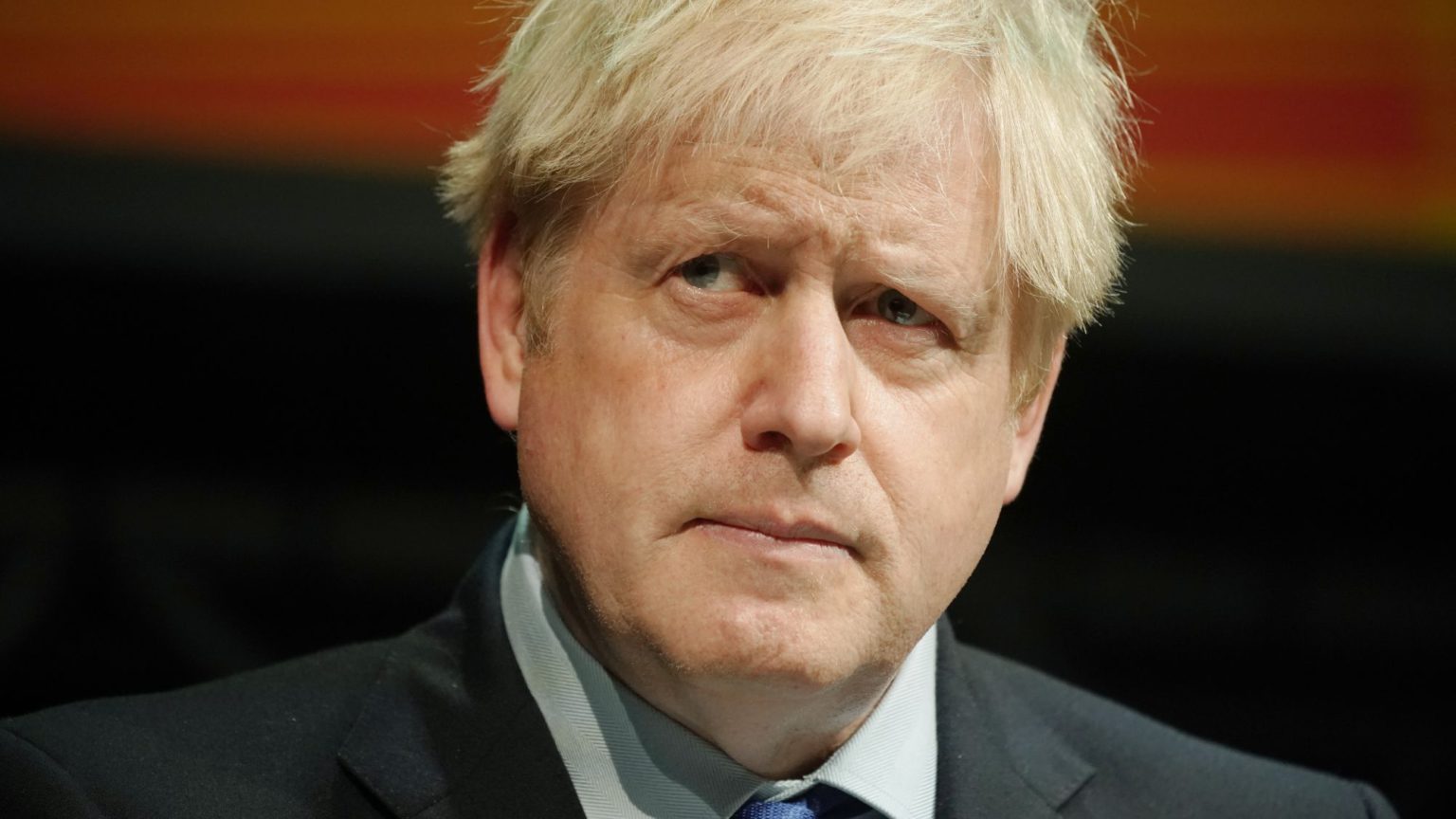 Here are some words you would never have expected to read in the Guardian. Boris Johnson's government, the paper says, is using the refrain 'following the science' to 'abdicate responsibility for political decisions'. It reports some experts' concerns that in constantly saying 'we are following scientific advice on Covid-19', ministers are 'abdicating political duty to [a] narrow field of opaque expertise'. In short, the cabinet is too faithfully traipsing in the wake of scientific expertise rather than making judgements about what might be the best course for the country in the era of Covid. The Guardian says there is now worry among scientists themselves that the current 'prominence given to science in supporting political decisions risks burdening scientists with unrealistic expectations'.
This is a turnaround of epic proportions. The Guardian has probably done more than any other media outlet to push the new orthodoxy that political decision-making must be expert-led and scientifically infused. On everything from climate change to a No Deal Brexit, the liberal elite's mantra in recent years has been 'Listen to The Science' or 'Listen to The Experts'. The Science – they always say 'the science' rather than just 'science', to give it an extra godly quality – has been turned into a kind of gospel truth we must all bow down to, and upon which all political decisions must be based. Indeed, for the past year we have had Greta Thunberg, feverishly promoted by the political establishment and media class, touring the world and demanding we all 'listen to The Science'.
Now, it seems, this latter-day demand for unflinching fealty to an implacable truth – though in this case derived from science rather than from God – is being called into question in some quarters. It has dawned on people that science is a complex, drawn-out, falsifiable search for solutions and truths, not a dispenser of unquestionable wisdom that entire societies must organise themselves around. The Spectator reports that 'cabinet members have been taken aback by the disagreements among those now advising the government'. One cabinet member says 'scientists are as bitchy as a bunch of lawyers'. Another says that even the scientists who make up the Scientific Advisory Group for Emergencies – which has effectively become the supreme governing body of the UK – 'don't agree with each other'. 'They bicker', apparently, which is not at all surprising: science is an often conflictual process of expanding our understanding of the natural world, not a font of unimpeachable political or moral wisdom.
The cabinet member said to the Spectator: 'And we talk about following "the science" as if there is one opinion and not at least seven.' This is a critical point and one that must endure even after the Covid-19 crisis. Science is not a good guide for society. Of course science is essential to our understanding of the world and to the creation of the new insights, technologies and treatments our societies need. But it cannot tell us what is best for our societies in political, moral or economic terms. Indeed, it is the very specialised nature of science, whereby very clever people remove themselves from normal life and focus on one field for a very long period of time, that makes it unsuited to the broader, democratic question of what is in the best interests of society. When science becomes infused with politics, both suffer: science risks becoming politicised while democratic life is weakened through a growing reliance on 'expert advice' over the considerations and wisdom of the crowd.
What the Covid-19 crisis has really done is throw the science question into sharp relief. In the eyes of those of us who understand the importance of democratic leadership and the necessity of specialised science, there has always been a problem with using science to justify political action and moral conviction. But now, because of the intensity of the current crisis, others appear to be realising that, too. Epidemiologists might understand how viruses tend to spread, but their understanding of the dire economic consequences of a lockdown is no better than anyone else's, some are saying. Modelling might be a useful source of information for politicians, but to partake in an unprecedented demobilisation of working people and economic life on the basis of a model is ridiculous and dangerous, others are saying.
This is all good, if a little late. But we need to push further now. One of the key dynamics in the politicised elevation of science and expertise in recent years has been the crisis of politics and institutions, and in particular the crisis of leadership. Science has slowly filled the gap where political and moral judgement ought to be. In the Covid-19 crisis, one of the most striking things has been the relative ease with which the government has abdicated its judgement in favour of following the science or succumbing to media pressure and to supposed public opinion. It speaks to a political class that lacks the capacity for leadership, and in particular lacks leadership's most important virtue: courage.
This is not Boris-bashing. There is no more infantile political pursuit in the UK right now than Boris-bashing. It is ahistorical to pin the blame for the decades-long sclerotic nature of the British bureaucracy on a man who has been PM for eight months, and it is immoral to blame deaths from Covid-19 on him too, as if a novel virus could be stopped in its tracks by political decision-making alone. Will Boris also be culpable for this year's flu deaths? That would be ridiculous. No, this is a call for a broader reorientation of political life, away from the caution and instinct for self-preservation that has defined it for a few decades now, and which has fuelled its reliance on the authority of science and experts, and towards a new and meaningful era of leadership in which our leaders take seriously their responsibility to make judgements, take decisions, and convince the rest of us, intellectually and democratically, that it is the right course of action.
It is now widely reported that Boris's government hasn't only been 'following the science' but has also felt under incredible pressure to buckle to the media class's demand for action, in particular for a lockdown, and to 'public opinion' that says the lockdown is the right thing. There is no doubting the corrosive role the media are playing right now, and have been for many years in fact. Their increasingly opinionated, moralised coverage of the news, in which they seem to think their role is to harry and shame people in power rather than to report on what is happening, has led to a dangerous culture of media self-importance. Politicians, already feeling uncertain of their authority, too often feel cowed by the newly arrogant, agenda-defining media, and are reluctant to fall foul of their demands and diktats. If it is true that Boris put the country into lockdown partly in response to media pressure, then the media themselves may have a lot of questions to answer about the damage currently being done by this unprecedented freeze on working life and the economy.
As to the question of 'public opinion' – this needs to be put into context. Polls currently show fairly widespread support for the lockdown. But we must remember that 'public opinion' is a sometimes invented, or at least embellished, phenomenon, sometimes shaped by polling questions or political expectation. Even more important than that, right now the public has been demobilised. Indeed, there is no 'public' to speak of in Covid-hit Britain. We have been utterly atomised, pushed into our homes away from the world. What people say now, in this individuated, concerned state, might be different to what they would say in a properly public forum like a meeting or a hustings or a protest. Being with others influences our opinions and our confidence. The notion of public opinion in a time when public life has been retired is something we should at least be sceptical about.
Against all of this – against scientific advice, media pressure and alleged public opinion – Boris now needs to push back. He needs to think, not about what the papers want to hear or what modellers with no political or economic nous think we should do, but about what is best for the country. This lockdown is proving disastrous. It has ended our freedom, it is causing economic mayhem, it is giving rise to mass unemployment, and it has replaced public life with a culture of atomisation and fear. We need a far more strategic focus on protecting those most vulnerable to Covid-19 alongside a commitment to reopening society and reviving economic life and everyday liberty. Courage will be required. Judgement – and confidence in one's judgement – will be essential. There will be criticism, there will be op-eds by angry scientists in the press, there will be Twitterstorms about 'Boris the Butcher'. Ignore it all and lead. And use the institutions of democracy to bring the public along with you. This shouldn't even be a radical proposal. Indeed, there is already a word for this kind of action: politics.
Brendan O'Neill is editor of spiked and host of the spiked podcast, The Brendan O'Neill Show. Subscribe to the podcast here. And find Brendan on Instagram: @burntoakboy
To enquire about republishing spiked's content, a right to reply or to request a correction, please contact the managing editor, Viv Regan.