Don't mention the war?
Many agree the coronavirus crisis is like the Second World War. But how?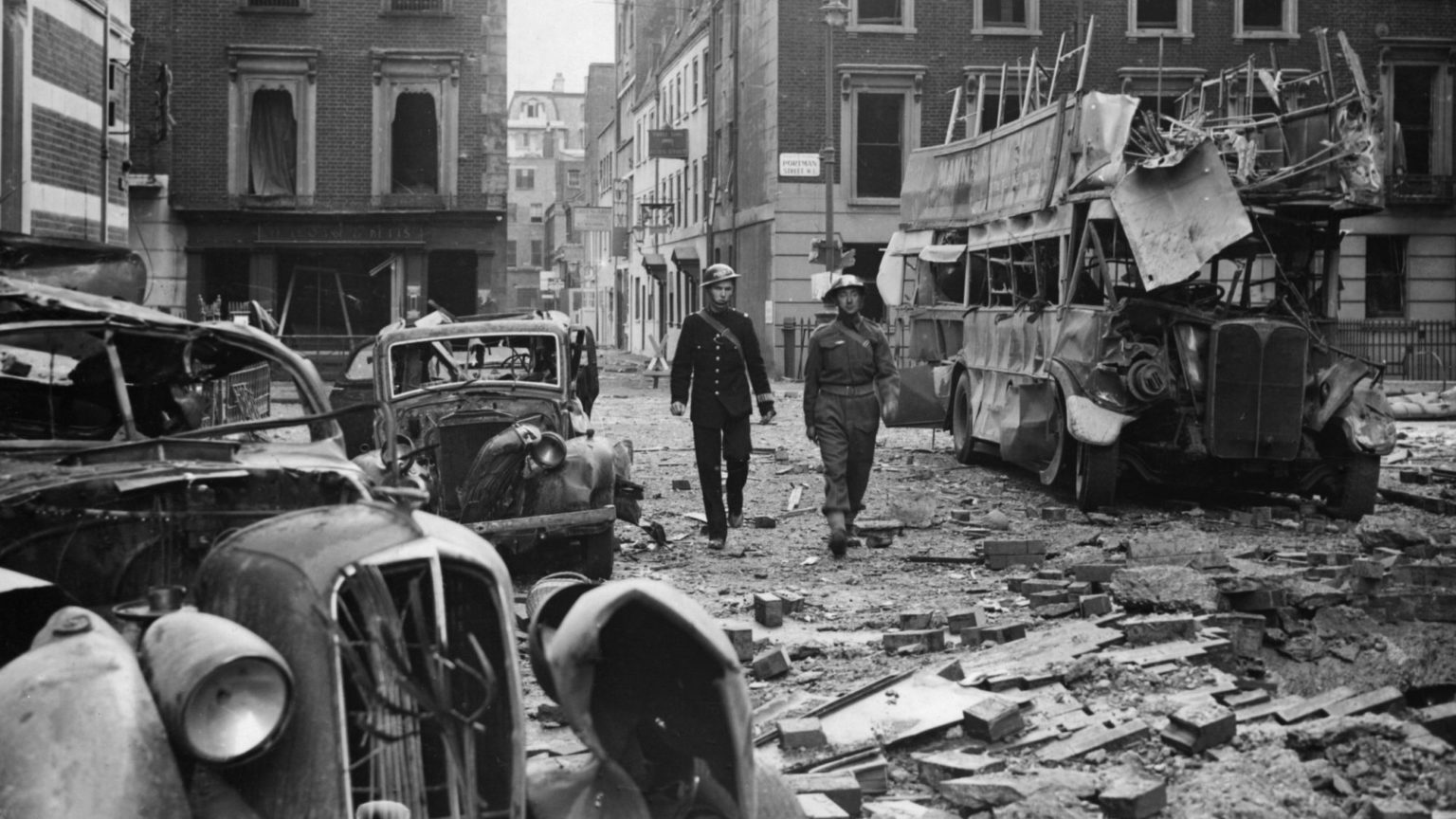 Amid all the unknowns of the coronavirus crisis, there is one thing that almost everybody in politics and the media seems to agree on: this is a war. And not just any war. The parallel constantly being drawn in both the UK and the US is with the Second World War, the greatest and most lethal conflict in human history.
It's a powerful connection, conjuring up images of a heroic struggle and solidarity against a common mortal enemy. Inevitably there have been many references to the legendary 'Blitz Spirit' in Britain. But how useful is this sort of wartime political language in the current crisis? Are some real differences in our response to the war in danger of being forgotten?
First, even amid the real fear and widespread anxiety over coronavirus, it is surely important that we try to retain some sense of historical perspective. Coronavirus is a deadly disease and a viral threat to human health. But it is not a deliberate, all-encompassing Nazi-style threat to the existence of our nations and civilisations.
Coronavirus has caused many deaths – official figures put the global total at 85,000 at the time of writing – and will no doubt cause many more. Even the most dire worst-case predictions for this crisis, however, fall far short of the 70 to 85million death toll in the Second World War, despite the world population today being more than three times as large as in 1940.
London, the epicentre of the coronavirus outbreak in the UK, is a case in point. By 8 April 2020, 1,706 people were reported to have died with Covid-19 in the capital. That is slightly more Londoners than the 1,364 killed by German bombing raids on 10 May 1941 – the worst single night of the Blitz. In the seven months of the Blitz from September 1940 to May 1941, a total of 43,000 British civilians were killed, around 20,000 of them in London. Unlike with coronavirus, there was little uncertainty about the cause of death – they were killed by bombings, not 'with' them – and the young and healthy were at least as much at risk as the elderly and the infirm.
There are of course some real parallels between now and then. Strikingly, perhaps for the first time since the Second World War, the Covid-19 crisis means most people are now united in their fear of one threat.
Recent decades have witnessed the development of a culture of fear in our society. We have become used to a situation in which what Professor Frank Furedi has called a 'free-floating fear' constantly moves from one danger, real or imagined, to another; one day it's a panic about what we eat, the next about the air we breathe, etc. Now, all those side issues have been swept aside by coronavirus and, as during the war, public fears are focused on one overriding threat.
Yet there is also an instructive contrast between then and now in our society's response to these crises. The message that 'We're all in this together' might sound much the same. But during the war our society was under pressure to unite against an external enemy. Today we are told that the danger comes from within and we should avoid social contact – in effect, we should fear each other. If we're not careful, such sentiments could divide as well as unite.
During the war, our nations were mobilised to fight for their lives. Millions were conscripted into the armed forces, millions more were recruited into industry, and Western economies boomed; remarkably, the US economy doubled its output. By contrast, in response to this crisis we are now being demobilised and instructed not to work, as our economies are driven into recession.
Whatever the rights and wrongs of this policy – and the jury is decidedly out – it raises serious potential problems. If you are in a war and fearing for your future, you have to fight, not just hunker down. We know that NHS staff and other carers are in the frontline of this fight. We also, however, need to find ways more actively to engage the rest of us citizens in resolving the crisis and shaping the future of our society.
Many people have already demonstrated they are keen to 'do their bit', signing up as health-service volunteers and helping out others in their community. (Some others unfortunately prefer to do their bit by phoning police snitch lines and grassing up their neighbours for sunbathing on the grass. But then, the Blitz Spirit never was quite as real and united as we're led to believe.)
In contrast to the spirit of our people, the initial response of the civil-service bureaucracy to this crisis has seemed dire. Far from gearing up fast to fight a war, the state machine appeared bogged down in the bureaucracy and buck-passing that characterises much modern government; the problems and delays with testing and equipment have repeated the failures of so many other public projects. It has been enough to make one wonder how they would cope if there really was a war on.
Yet when the authorities actually treated corona like a war, and sent in the army, the huge new Nightingale Hospital in London's ExCel centre was completed in next to no time. Similarly, we have seen piles of red tape and stifling protocols set aside in order to speed up the search for effective coronavirus tests and vaccines. This is the sort of can-do spirit we need to carry on after the crisis, if we are to repair the damage done and build a better 'peace'.
One other parallel between then and now concerns the current wartime-style emergency powers imposed by the government, agreed to be 'unprecedented in peacetime'. Most people have broadly accepted the enforced lockdown as a necessary evil (or at least are reserving judgement). However, we might recall from past experience that the state is often keen to hang on to any special powers to control people's lives, long after the emergency is over. No, we're not protesting in the street about police repression today; but we still need to be vigilant and keep a wary eye on the extension of state power.
This brings us to one last important difference between the corona crisis and the war. There is no enemy propaganda machine working to undermine national morale, no Nazi spies listening to our conversations. Which means there is no wartime-type of excuse for restricting freedom of speech or demanding that everybody must conform to the official script. Don't be told that 'careless talk costs lives' or that 'whatever you say, say nothing'. The old martial excuse for self-censorship – 'Don't you know there's a war on?' – will not wash today. Instead, with so much uncertainty surrounding the coronavirus crisis, questioning everything is at least as important as ever.
To enquire about republishing spiked's content, a right to reply or to request a correction, please contact the managing editor, Viv Regan.