The maddest coronavirus conspiracy theories
Mainstream journalists and politicians are spreading some dodgy ideas about Covid-19.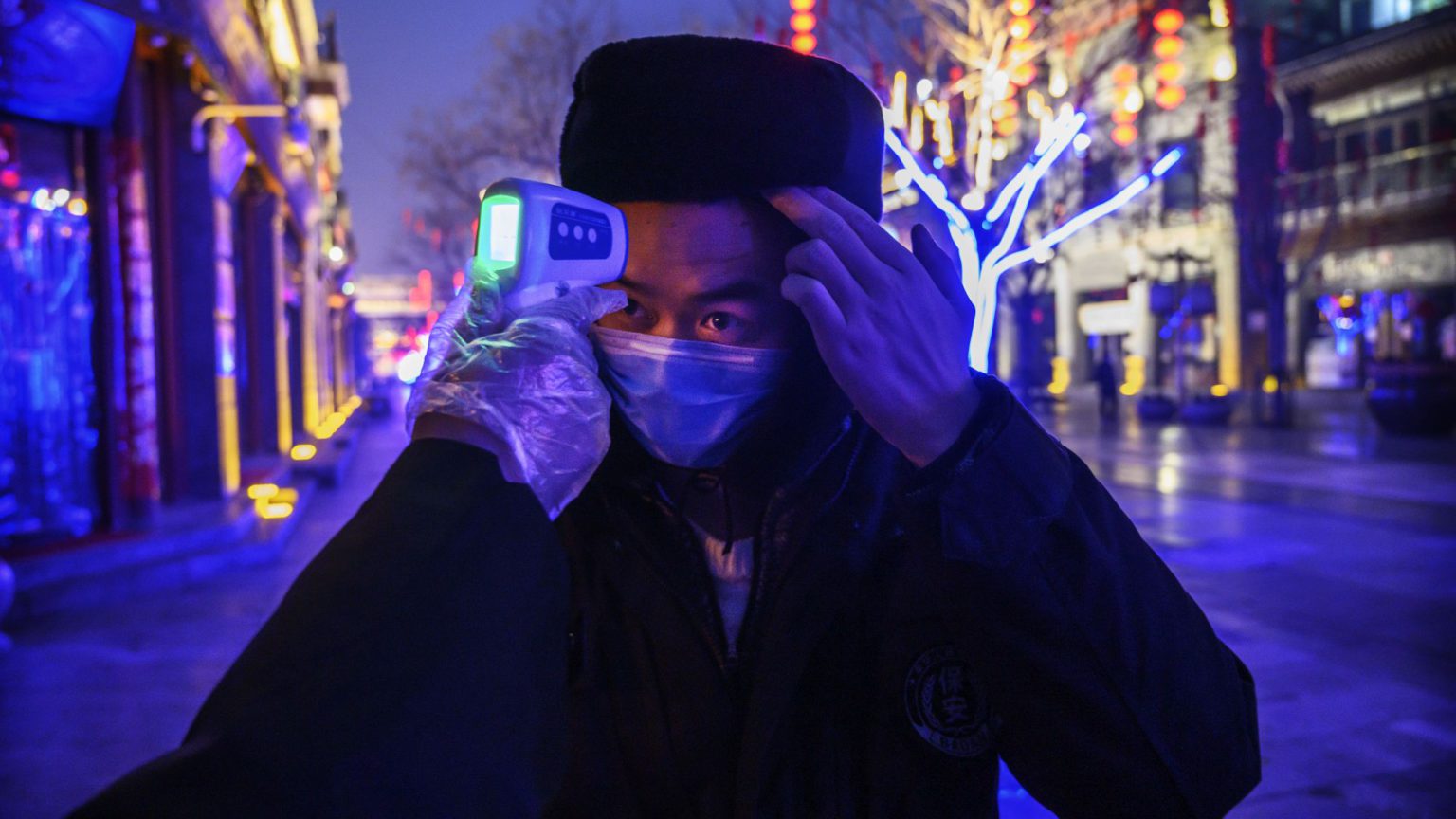 As Covid-19 has spread around the world, so too has misinformation and conspiracy theories.
While madcap theories are par for the course on the darker recesses of the internet, in recent years many prominent and supposedly sensible people have turned to conspiracy theories to explain away political and social developments – particularly Brexit, Trump and the rise of populism. And now this conspiratorial thinking has extended to coronavirus.
Here are some of the maddest takes from the pandemic so far.
---
Coronavirus is a bioweapon
One of the main conspiracy theories doing the rounds online is the idea that coronavirus is actually a bioweapon – developed either by China or the US, depending on who is posting or tweeting. The theory has been comprehensively debunked. (For one thing, a bioweapon which spread indiscriminately like Covid-19 would be useless.)
Conservative MP Tobias Ellwood has dangerously lent legitimacy to this nonsense, by suggesting that Wuhan may also be the site of a bioweapons research lab.
CHINA BLAMING THE US FOR COVID19 is deeply disturbing after China sat on the outbreak for 3 wks, allowing 5m people to disperse across the world, before acknowledging a problem.
All from the same city China coincidentally has its principal Army bio-weapons research facility. https://t.co/FsUWM68OsG

— Tobias Ellwood MP (@Tobias_Ellwood) March 14, 2020
---
Boris wants to cull the elderly
The UK government has adopted a noticeably less draconian approach to the Covid-19 outbreak than our European neighbours, and this has sent #FBPE Twitter into meltdown.
Although the government's approach is being led by its scientific advisers, many tinfoil-hat wearers see a much darker motive: they say the Tories want to kill off the elderly and the vulnerable (and cover up the damage done by Brexit, of course). Wake up, sheeple!
I am surprised at how long it's taking GB to wake up to the fact that the government seems to be using Covid-19 to cull the vulnerable and provide a scapegoat for Brexit damage to the economy. Plain as a pikestaff.

— Tom Doorley (@tomdoorley) March 13, 2020
---
Anything tweeted by Carole Cadwalladr of late
Carol Cadwalladr's anti-Brexit conspiracy theories about Russia, data miners and Julian Assange have made her a darling of the liberal intelligentsia in recent years. Her fevered ramblings won her Britain's top journalistic prize and she was even nominated for a Pulitzer.
Now Cadwalladr is alleging a conspiracy between Big Tech and the government over coronavirus, because Boris Johnson's chief strategist, Dominic Cummings, had a meeting with tech CEOs to discuss coronavirus. In a spectacularly bizarre and borderline incomprehensible rant, Cadwalladr asked if coronavirus could also be 'rigged' in the same way that she believes the Brexit vote was rigged.
Can you 'cheat' Coronavirus? Is that the strategy? Can it be rigged? Like, say, an election? Should we be reassured that Vote Leave data bros are back in town? Or would we be better served knowing – & trusting – govt will heed & follow best advice of our best public servants?

— Carole Cadwalladr (@carolecadwalla) March 12, 2020
In the five days since the WHO declared coronavirus to be a global pandemic, far too many people have already lost their minds.
Picture by: Getty.
To enquire about republishing spiked's content, a right to reply or to request a correction, please contact the managing editor, Viv Regan.