What do far-right terrorists actually believe?
The far-right's idea of an international white identity is at odds with mainstream patriotism.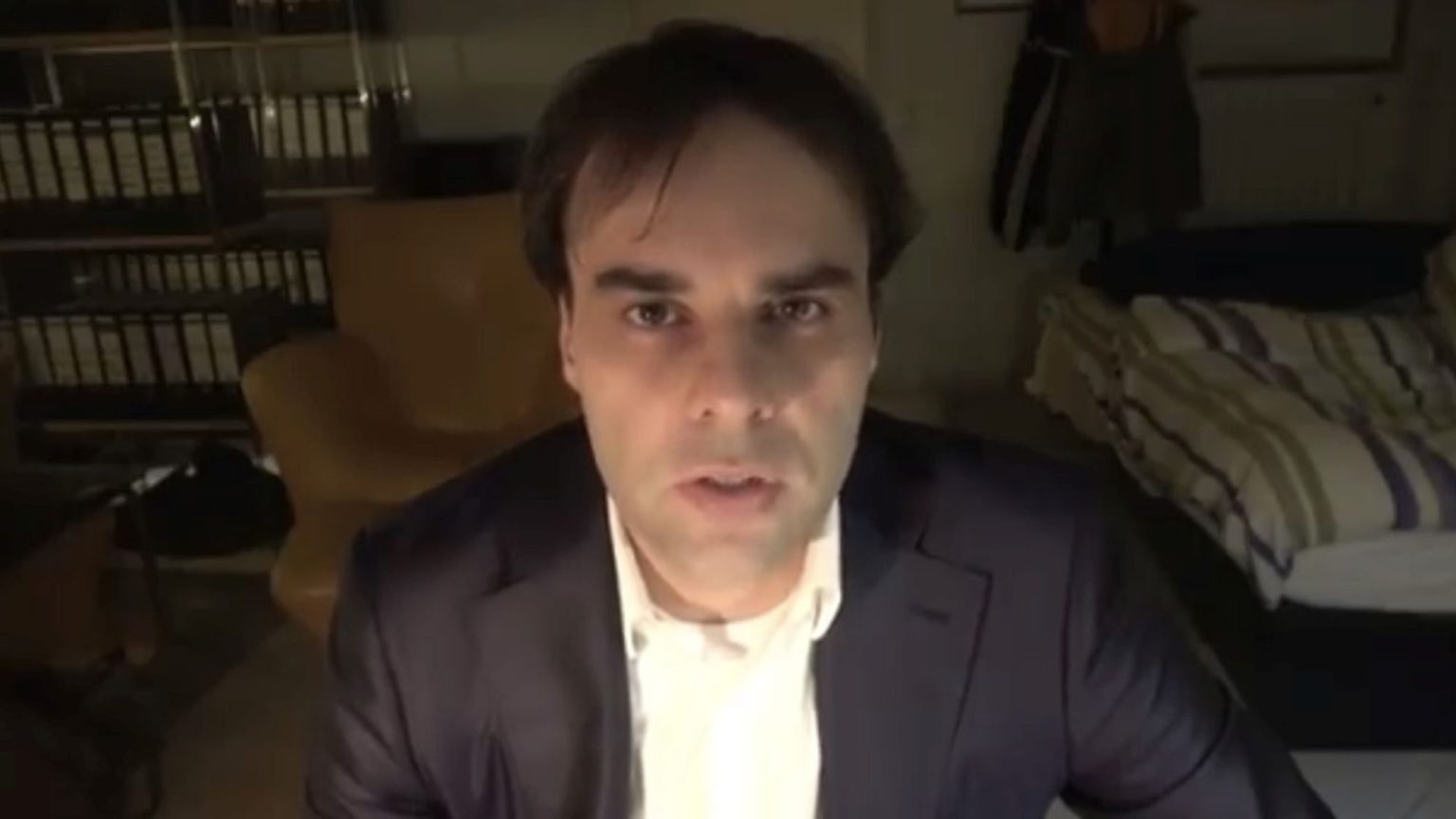 In the recent terrorist attack in Hanau, Germany, a far-right gunman murdered multiple civilians in attacks on two cafes, before killing his mother and then himself. Tobias Rathjen also produced a political statement. In it, he raged against immigration, calling for Germany's population to be reduced by half. He also meandered through a series of bizarre and unexpected points, complaining about his lack of success with women and calling for Jürgen Klinsmann to be reinstalled as the German national football coach.
Rathjen clearly struggled to express himself in any way other than through violence. But a deeper look at the statements which have accompanied far-right terror attacks suggests that a much more challenging set of ideological issues are at play. Along with spiked columnist Rakib Ehsan, I have just completed a 10,000-word analysis of the manifestos which accompanied three far-right terror attacks in 2019 – the Christchurch mosque attacks in March, the shooting at Poway synagogue in California last March, and the attack in El Paso, Texas, in August. On each occasion, the alleged gunman uploaded a statement on 8Chan, a message-board site, immediately prior to the shooting.
The modern far right has a variety of targets. In Christchurch, the target was Muslims. In Poway, it was that old staple, the Jews. In El Paso, Patrick Crusius allegedly singled out Hispanics. Underpinning these hatreds are some familiar tropes. The alleged Poway gunman, John Earnest, wrote in his manifesto that 'every Jew plays his part to enslave the other races around him'. In what was just a seven-page document, the word 'Jew' or 'Jews' appears 43 times.
John Earnest and Brenton Tarrant, the alleged Christchurch gunman, both used terms popularised in the American neo-Nazi scene a generation ago. These included the '14 words' ('We must secure the existence of our people and a future for white children') and the 'day of the rope', from far-right novel The Turner Diaries. An ongoing chumminess and self-referential air towards each other and past attackers, such as Norwegian terrorist Anders Behring Breivik, also comes across in each statement. The time spent in gaming culture is also evident.
Other tendencies are less expected, and here the detail challenges much of the mainstream commentary on the far right. For instance, Tarrant and Crusius have a particular downer on corporations and finance capital, which they both position at the heart of society's ills. In his 2,356-word statement, Crusius refers to 'corporations' and 'jobs' (12 times each) more often than to Hispanics (11 times). Tarrant, in particular, is a keen advocate of an increased minimum wage and greater unionisation. The widespread view of the contemporary far right as being emboldened by or emerging from Brexit, Trump or a free-market right determined to pull the bread from the mouths of the poor is not supported by analysis of these manifestos.
Support for environmentalism runs through each of the documents, too. The far right seems to have soaked up an enormous amount of green ideology from the political mainstream. Crusius declared that 'our lifestyle is destroying the environment of the country'. His manifesto also sets out a sort of racial futurism, in which he expects the corporate need for immigration to be mitigated by new technology.
Contradictions abound, however. Brenton Tarrant's manifesto declares that he is an 'eco-fascist'. But it also says the country closest to his own views is China – a nation known for its homogeneity and rough treatment of minorities, but also with perhaps the worst environmental record of any industrialised economy.
These documents, however vile and contradictory, demand a serious political response. Flawed theories within them, such as the 'great replacement' (the view that white majorities are being deliberately replaced by migrants), appear to offer an explanation for social changes which the mainstream is reluctant to discuss. How many politicians in the 1980s or 1990s, for example, gave any indication to voters that within a generation London would have a white British population of under 45 per cent? Equally, it should be obvious to all that jihadist terror attacks and the failure properly to prosecute grooming gangs have created space for the far right. When the political mainstream shirks difficult conversations, far-right conspiracies come to fill the gaps.
Another counterintuitive finding was that the authors of these manifestos are not patriots or even nationalists. They are white separatists, followers of an ideology obsessed by race and rooted in a transnational white identity, besieged by conspiracies they cannot control and by environmental Armageddon.
When we listen to woke academics and activists talking about 'whiteness', we see the flipside of the coin in the far right. Indeed, who else proclaims the existence of a 'white' identity except the worst elements on the left and the worst elements of the right?
Dr Paul Stott is a research fellow in the Centre on Radicalisation and Terrorism at the Henry Jackson Society. Follow him on Twitter: @MrPaulStott.
To enquire about republishing spiked's content, a right to reply or to request a correction, please contact the managing editor, Viv Regan.