Policing humour is no joke
Thousands of people in Scotland have been logged on a police database for making rude jokes online.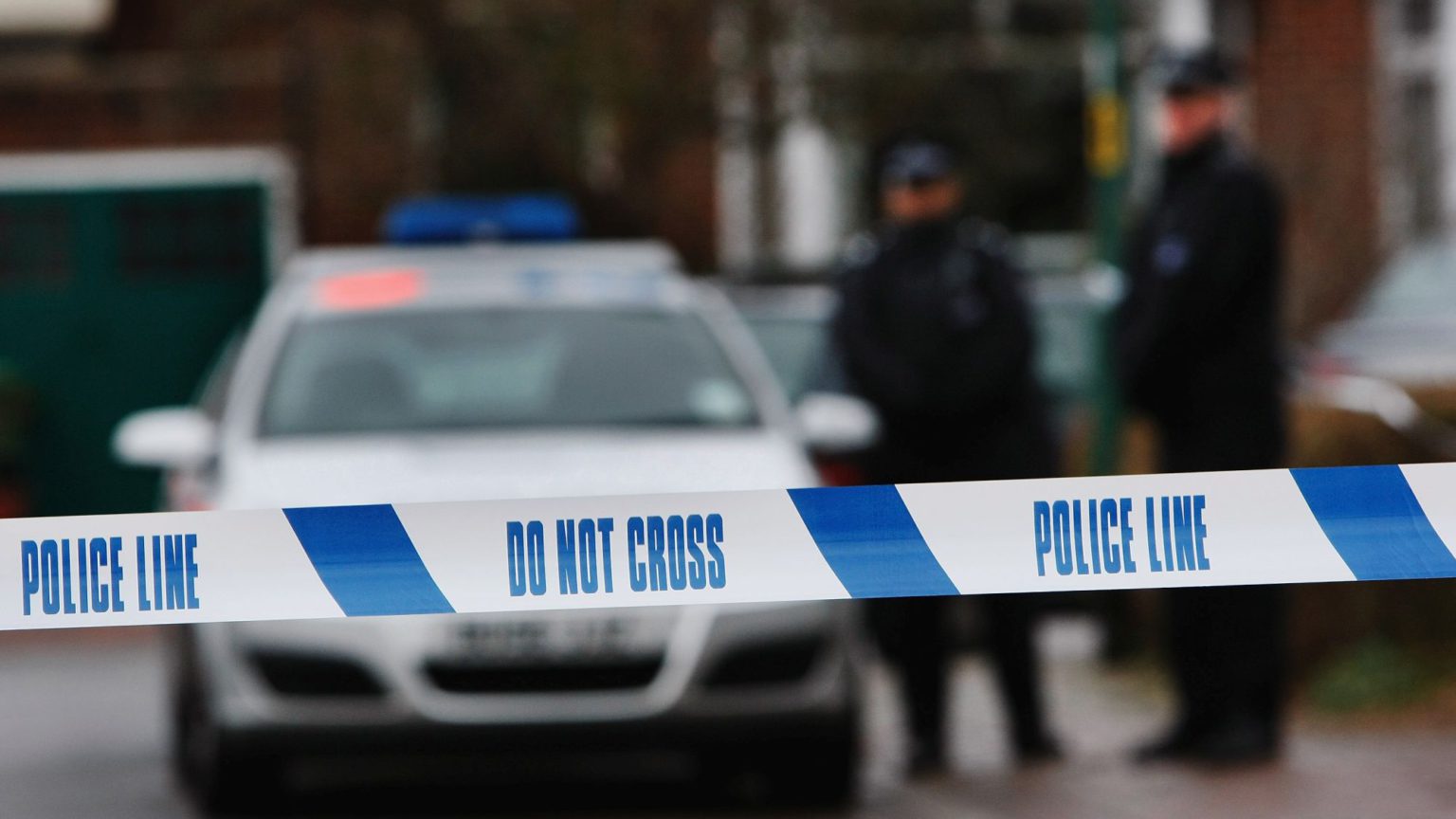 Police Scotland are up to their old tricks again. It was revealed last week that they are logging jokes made on the internet because someone, somewhere, might have had their feelings hurt. A freedom-of-information request by The Times showed that more than 3,300 'non-crime hate incidents' – that is, offensive remarks, including jokes on social media – have been stored on a police database somewhere north of Hadrian's Wall over the past five years. Hundreds of Scots were placed on the insidious database last year alone.
When logging a social-media joke as a hate incident, cops trawling through Twitter must judge it to be motivated by 'hostility towards race, religion or a person being transgender'. But it does not take much to meet this threshold. According to guidance issued by the College of Policing, an incident can be judged hateful 'irrespective of whether there is any evidence to identify a hate element'. The jokers would then have their 'repeated behaviour' monitored by police for signs of 'criminality'.
Frighteningly, although none of these 'incidents' is in any way against the law, the police's record could show up on an enhanced DBS check. These are used by employers to check an applicant's suitability for a job. Police Scotland insist that these 'hate incidents' will only be revealed to potential employers if cops deem it relevant to the job in question. But given the low bar the police have already established for putting people on the database in the first place, who can say what jobs would be discounted?
This is a terrifying state of affairs. In police stations across the land, there are teams of rozzers looking through social-media comments and impugning the motives of those posting them.
Most perplexing is the fact that these 'non-crime' incidents are logged at all. Defenders of non-crime hate incidents argue that logging them allows the police to take preventative action against more serious hate crimes. But that is as nonsensical as keeping a record of tobacco smokers on the off-chance that they graduate to weed. Police in a supposedly free country should not be compiling files on citizens for jokes they have made – or for anything they say or think.
The jock joke police have form. In 2016, Scottish YouTuber Count Dankula (aka Mark Meechan) was arrested for posting a jokey video of his pug doing a Nazi salute. He was convicted in 2018 and given an £800 fine. In Meechan's case, the judge ruled that the 'context' of the joke – including Meechan saying directly to the camera that he was making a joke – could not discount its 'hateful' nature. This has to be one of the daftest things ever uttered in a courtroom. When it comes to telling a joke, context is everything.
The idiocy of policing jokes is not confined to the north of the border. Earlier this month, Harry Miller, an ex-copper himself, won an important victory for free speech in the High Court. Last year, an officer from Humberside Police visited Miller's workplace and then rang him up to 'check his thinking' after he retweeted a jokey poem which the officer considered to be transphobic. Fortunately, the judge ruled that they had acted unlawfully by pursuing him for nothing more than expressing an opinion. However, Miller had also set out to challenge the College of Policing's guidance on non-crime hate incidents. In this, he was unsuccessful. The court decided that the guidelines 'serve legitimate purposes and are not disproportionate'.
Plainly police practice is disproportionate. It was not just wrong of the police to contact Mr Miller, it was also wrong for them to log and proceed with the complaint in the first place. If anything, while it was obviously distressing to Mr Miller and his family to have the police turn up at his office and ring him up, at least he knew the Old Bill was sniffing around. The fact that an officer contacted him allowed him to take the police to court. Meanwhile, over the past five years, 3,300 people in Scotland and a further 120,000 in England and Wales have had a non-crime hate incident logged against them. Many of those people may not even know this has happened, depending on how the local force responded.
The concept of hate crime is troubling enough. In establishing if a crime has been committed, the police, of course, need to establish what happened to the alleged victim and the intent of the alleged perpetrator. But when a crime becomes a hate crime, the perpetrator is given a harsher punishment or a more severe charge on the basis that someone (which can be the victim or any other person) believes the perpetrator was motivated by prejudice. It is tantamount to thoughtcrime. Punishing people for actions is right and proper – adding additional punishment for their beliefs is not. That police have taken the already problematic notion of hate crime and expanded it into situations in which – by their own admission – no crime has taken place is utterly Orwellian.
The judge in the Miller case said: 'In this country, we have never had a Cheka, a Gestapo or a Stasi.' But police up and down the land are recording the jokes of innocent citizens and putting them on a police blacklist. This feels much more like something out of The Lives of Others than Line of Duty. The joke policing needs to stop.
Guy Birchall is a writer based in London.
Picture by: Getty.
To enquire about republishing spiked's content, a right to reply or to request a correction, please contact the managing editor, Viv Regan.