Criminals should not be allowed to choose their gender
Canadian police no longer record the sex of perpetrators and victims.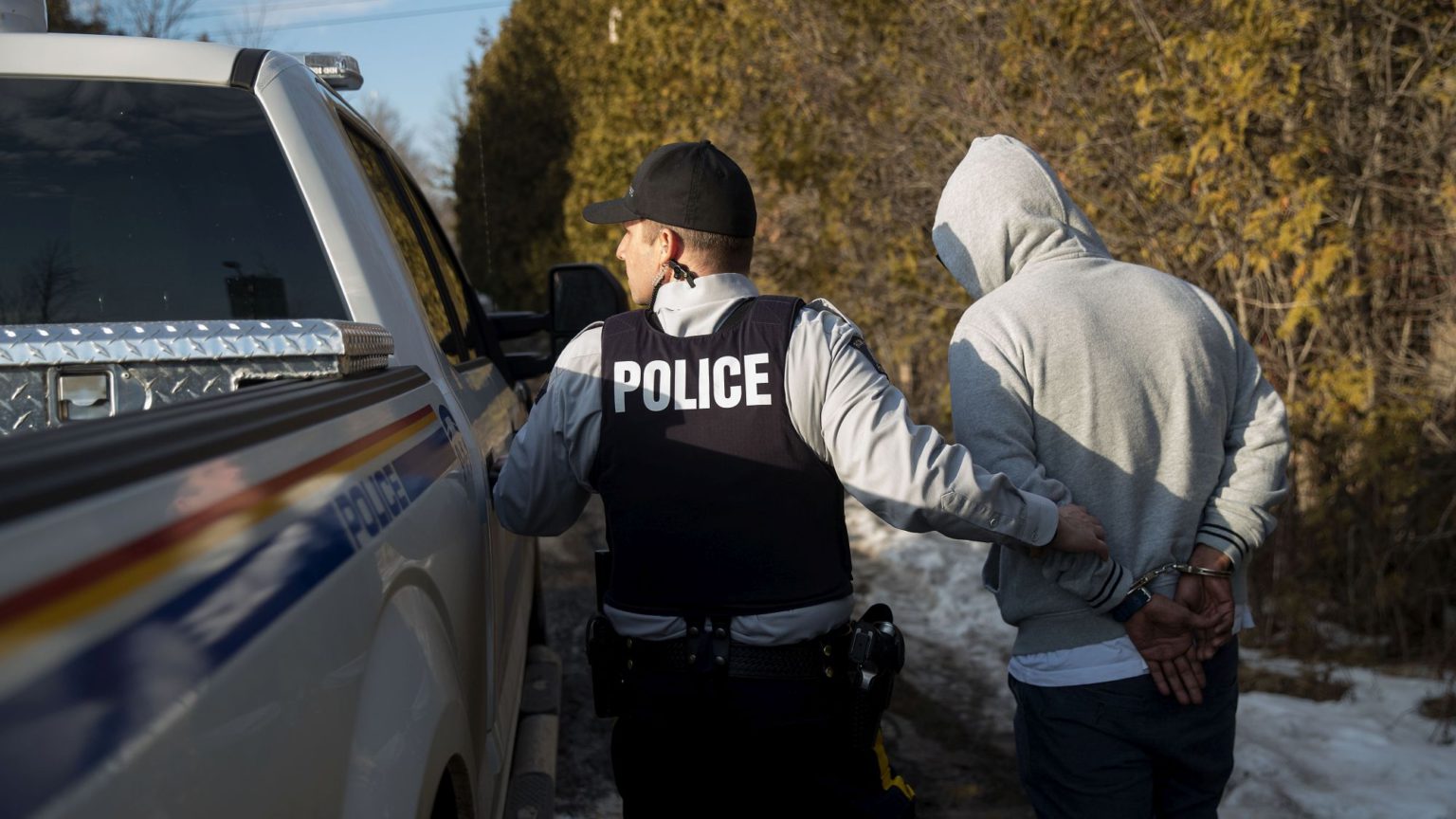 The government of Canada, through its agency Statistics Canada, has instructed police departments across the country to stop recording the sex of both perpetrators and victims of crime. In place of sex, self-declared gender is now documented.
For many, in everyday use, sex and gender are synonymous, so the problem here may not be immediately obvious. There is a key difference, however. Sex refers to a person's biological sex (male or female), while gender refers to a person's identity. It relies on contested notions of femininity and masculinity. The government has, in effect, removed sex from crime data and replaced it with a record of someone's personal opinion on whether he or she feels masculine or feminine. This change robs Canadians of the ability to have accurate data on crime.
No Canadian news outlet has bothered to report on this change, despite the fact that the new reporting method has been in place since January 2019. Initially, I assumed this was because the media were simply unaware of this seismic shift, as the government has not made much information readily available. But many journalists are aware of it.
There is a significant blind spot in the Canadian media when it comes to gender-identity issues. I have asked many journalists and editors why they refuse to tackle the obvious conflict between sex-based rights and rights based on gender identity. Fear of online backlash is chief among their concerns.
The accurate recording of the sex of criminals by police departments is important. This data is used to create the Uniform Crime Reporting (UCR) survey. The UCR is a vital tool for policymakers and researchers who seek to understand the frequency and characteristics of crime in Canada. Allowing criminals to choose whether they are recorded as male or female makes as much sense as allowing them to choose their age or height.
Statistics Canada offers three gender categories for criminals and victims to choose from: male, female or gender-diverse. This is clearly designed to confuse, as 'male' and 'female' are generally well understood to denote biological sex rather than gender. The Canadian government has effectively redefined what it means to be male and female. A female is now a 'person who publicly expresses as female in their daily life, including at work, while shopping or accessing other services, in their housing environment or in the broader community'. Male has been redefined in the same manner.
The third option, 'gender-diverse', is defined as 'persons who publicly express as neither exclusively male nor exclusively female'. It includes 'persons who are unsure of their gender, persons who express themselves as both male and female or neither male nor female'. This is obviously nonsense. One can only guess at the state of mind of the people who have crafted such a definition.
There is also a category for 'unidentified human remains', which, ironically, is the only category that allows for biology. It refers to situations in which 'human remains are discovered and there is no information to determine if the remains are biologically female or male'.
The upshot of all this is that if a man who chooses to dress in women's clothing in his 'housing environment' goes on to commit a crime, this cross-dressing behaviour is enough for the crime to be recorded as having been perpetrated by a woman.
Statistics Canada has assured me that it has done the necessary statistical tests. Given the small percentage of transgender individuals, this change will not impact on its analysis, it says, though it would not elaborate further. Seeing as Statistics Canada has created as fluid a notion of male and female as humanly possible, I do not see how there can be any certainty that these porous categories will not reduce the validity of crime statistics.
When I pressed for further clarification as to why the recording change had been made, Statistics Canada sent me a response from the Canadian Centre for Justice Statistics. It claimed that by asking perpetrators for their gender instead of sex, the police will be able to capture people as they are living and expressing themselves, alleviating the need for police to ask each person their 'sex at birth'. The idea that it is easier for the police to record a person's vague inner sense of gender than it is to record their actual biological sex is a strange and unsupportable claim.
There are myriad reasons why men in the criminal-justice system might prefer to be categorised as female. A recent survey of UK prisons found that one in 50 male prisoners claims to be a woman. In the UK, trans prisoners are entitled to shower alone and to separate cells. Some trans women are placed in women's prisons. Although there are men in Canadian women's prisons, similar data is unavailable.
Without question, people should have the right to express themselves freely in how they behave and dress. But biological sex is an immutable characteristic. Our sex remains the same regardless of how we feel.
Sex differences also matter. Women and girls are not vulnerable to male violence because they perform stereotypes of femininity (that is, because of their gender), but because they are physically weaker than men.
Data on crime and victimisation must reflect reality if we are to have an accurate tool of assessment. Statistics Canada undertakes hundreds of surveys. And in most cases, it records both 'sex at birth' and 'gender'. Why, then, end the recording of sex in crime data?
There is no doubt that recording gender identity instead of sex will artificially inflate the rates of 'female' perpetrated violence, while removing acts of male violence from the category in which they belong.
April Halley is a writer based in Canada.
Picture by: Getty.
To enquire about republishing spiked's content, a right to reply or to request a correction, please contact the managing editor, Viv Regan.