The crumbling of the Democratic establishment
The rise of Sanders and the collapse of Biden show that the party elite has lost control.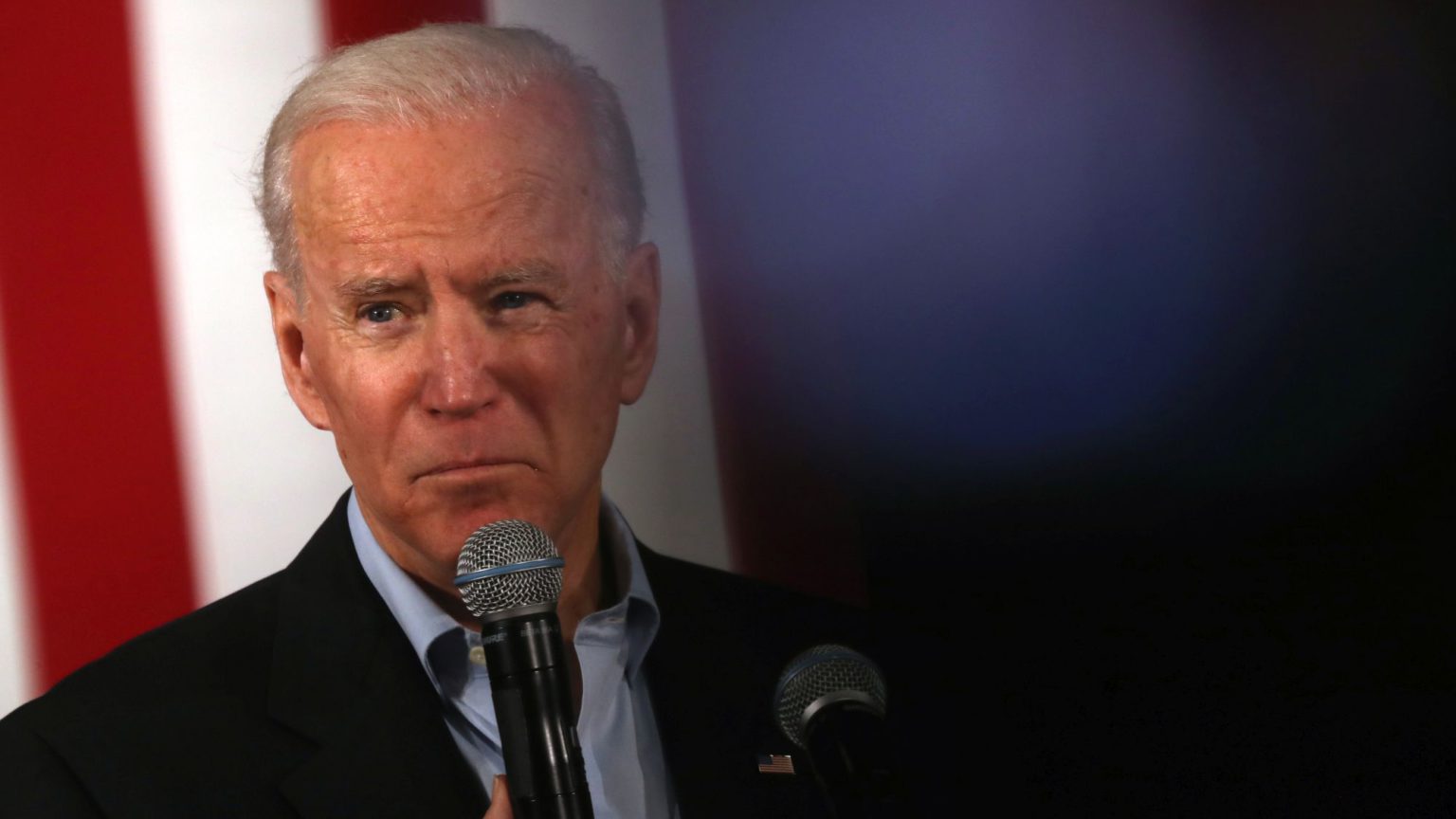 Great news for the Democrats: they didn't screw up the vote count in New Hampshire. And unlike in Iowa a week ago, this time Bernie Sanders was declared the winner before most Americans went to bed.
With his narrow victory (1.3 percentage points) over Pete Buttigieg, Sanders is now the Democrats' frontrunner for the presidential nomination. Make no mistake, Sanders can win it. He has national name-recognition and gets credit for his stand against Hillary Clinton in 2016. He has a loyal and energetic base of support, especially among younger voters, and he will get a boost from Iowa and New Hampshire. With a large cash haul from small donations, his campaign can withstand some setbacks. At a minimum, he is very likely to continue as a contender all the way to the party nominating convention in July.
But the factor working most in Bernie's favour is the splintering of the more moderate opposition to him. He won about a quarter of the vote in Iowa and New Hampshire, which isn't much (his 26 per cent in New Hampshire is the lowest victory level in the state's history). It's not a media conspiracy to note that he has underperformed expectations, especially in New Hampshire, which is adjacent to his home state of Vermont, and where he had a seven-point lead in the polls before the vote. His strategy of increasing turnout among younger voters didn't pan out in Iowa or New Hampshire.
The Democratic Party establishment is now experiencing the same loss of control that the Republican establishment experienced with Trump's emergence in 2016. In that year, the Democratic hierarchy threw its full support behind Hillary Clinton and was able to cohere the party electorate behind her fairly convincingly, despite a challenge from Sanders. But, this year, the Democrats look very similar to the Republicans in 2016 – a party in disarray, with no strong establishment-backed candidates, unable to prevent an outsider from seizing the nomination. Incredibly, neither Trump nor Sanders were members of their respective parties until shortly before they embarked on their campaigns to lead them.
The only thing that's clear in the 2020 Democratic race so far is that the dynamic is being driven by the crack-up of the party's establishment. Sanders' front-runner status is the most obvious sign that the party leaders are losing their grip, but there are others. Consider the surprising success of Buttigieg, a 38-year-old whose political experience consists of being the former mayor of a small city in Indiana. Buttigieg's rise exhibits similarities with that of Emmanuel Macron in France, whose moderate views somewhat hid the fact that he was not backed by the existing political establishment. Or consider how another outsider and recent convert to the Democratic Party, Michael Bloomberg, is about to enter the race in earnest. Bloomberg is spending billions of his own money on his campaign, more than has ever been seen in modern US politics. That many Democratic elites are now turning to Bloomberg as their saviour to stop Sanders just shows how out of control and desperate they are.
Most of all, Joe Biden's demise is the clearest signal yet that the Democratic establishment's grip is slipping badly. Indeed the most stunning result from New Hampshire last night – more than Sanders' victory – was Biden's collapse. He came in fifth place, with only eight per cent of the vote.
Yes, Biden was never expected to do well in these first two states, but his low vote tally was pathetic. Think about it: he is a two-term vice-president from a popular administration (among Democrats, at least). He is also a long-time senator. And yet he lost to a 78-year-old self-proclaimed socialist and to the boyish mayor of South Bend who nobody had ever heard of until the day before yesterday. Biden had more advantages than any other candidate, and he could only muster eight per cent.
Just as they did with Hillary, Democratic bigwigs threw their support behind Biden too soon. They were more willing to believe national opinion polls than their own eyes. Biden's performance in debates and on the stump has been exceptionally poor, exhibiting many seemingly 'senior moments'. His most recent bizarre statement occurred at an event just before the New Hampshire vote, in which Biden called a young woman 'a lying dog-faced pony soldier' in response to a straight-forward question.
Biden's early departure from New Hampshire before the polls closed, to head to South Carolina, was symbolic of a candidate running away from reality. Don't write him off, he wants to argue – he has his 'firewall' of support from black Americans in South Carolina and elsewhere. We will soon see how solid that black support really is. It does not represent support for Biden himself, but rather it is based on his association with Obama and, more importantly, on his supposed 'electability', which is quickly going down the drain.
Biden is falling, and his continued participation will only extend the Democratic establishment's agony. In his wake, there is no clear alternative, and the moderate Democratic field is splintered. As I mentioned last week on spiked, the Democrats select delegates on a proportional basis, and that means Sanders has a higher bar to clear than Trump did to win the nomination with a minority of the vote. That also gives more time for moderates to identify and unite around a candidate other than Biden.
But, at this moment, it's hard to see that consolidation happening. Neither Biden nor Elizabeth Warren (who also did poorly in New Hampshire) look likely to pull out of the race soon. Buttigieg and Amy Klobuchar (who came in third last night) have certainly done well enough to continue contending, and then there is Bloomberg in the wings. It is understandable that the betting odds now favour Sanders.
Yet I would argue the race is still in its early days and remains very fluid. The idea that Sanders will simply repeat Trump's path to the nomination, winning by a plurality of voters, seems premature. The best example of that fluidity is Klobuchar's performance in New Hampshire. A high percentage of voters only made up their minds in the days just before the primary, and many of those late-deciders went for Klobuchar. With no boost coming out of Iowa, and little media attention, Klobuchar won mainly on the basis of her outstanding debate performance on Friday night, as well as a good ground game. Unlike the predictable Bernie, droning on about 'dah billionaires', and the robotic Pete, with his word-salad platitudes, Klobuchar was sharp and challenged both of them head-on (most notably, she was the only one to raise her hand to say she is opposed to Sanders' socialism). She is also culturally different, coming across as the Democratic candidate least likely to force you to declare your pronouns.
Of course, it was Biden's collapse that opened the door to Klobuchar, and her potential climb to victory is even steeper than that of her Democratic opponents (for one thing, her campaign may run out of money soon). But the rejection of Biden and the last-minute support for Klobuchar were broader indications that many Democratic voters are not satisfied with the more prominent candidates, and are willing to take a chance on someone else. It was a reminder that voters (unlike many pundits) do notice what actually happens (like Biden's stumbling and Klobuchar's debate performance), and that many of them are only just starting to pay close attention to the election. It was also a reminder that the party's voters think for themselves, and it is they, not the pollsters or the party's elite, who will ultimately settle the nomination.
No paywall. No subscriptions.
spiked is free for all.
Donate today to keep us fighting.
Donate online
To enquire about republishing spiked's content, a right to reply or to request a correction, please contact the managing editor, Viv Regan.