Rory Stewart wants to sleep with you
The mayoral hopeful wants Londoners to invite him into their homes for the night.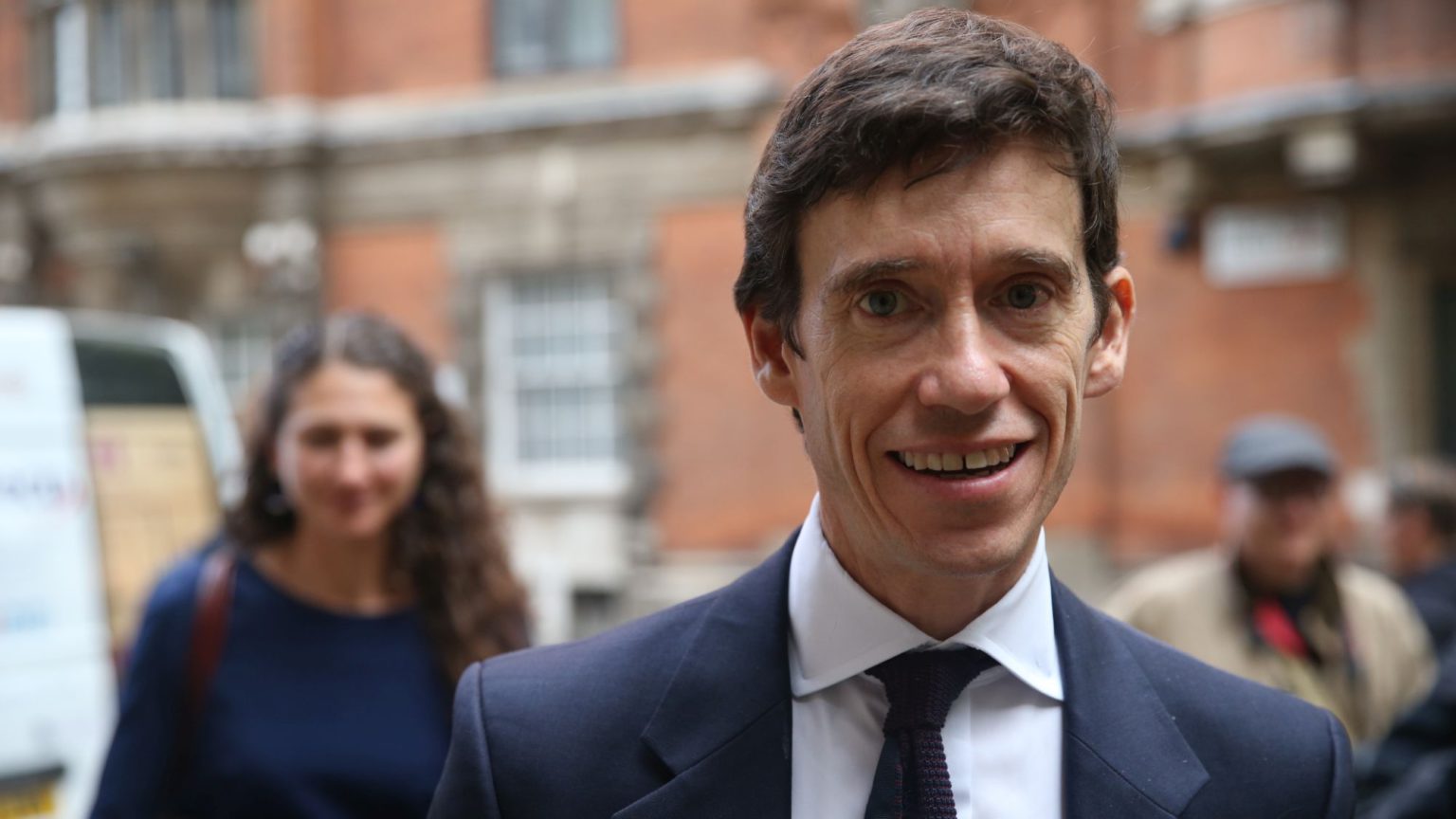 Rory Stewart, London mayoral candidate, former Conservative leadership no-hoper and darling of the Remoaner commentariat, has made an unusual request. He has asked Londoners to invite him into their homes and allow him to stay the night.
So has the Eton and Oxbridge-educated former colonial governor fallen on hard times? Not quite. Stewart's request is all part of his London mayoral bid. He has launched a campaign called #ComeKipWithMe.
Today I'm launching #ComeKipWithMe – asking Londoners to invite me into their homes and show me the city through their eyes. I want to know your concerns and your ideas. And I promise to bring a sleeping bag and a box of chocolates!

Sign up: https://t.co/jtrLIw7i2G pic.twitter.com/TC7Vfg5tNk

— Rory Stewart (@RoryStewartUK) February 11, 2020
The idea is simple. By sleeping on the spare beds, sofas and floors of ordinary Londoners, he can see the city through their eyes.
'Fixing London's issues – whether on crime, housing, or our air quality – will not come from issuing press releases or edicts from a distant office building… It comes from getting out into communities across the capital, staying with people – listening to their concerns, as well as their ideas for the best solutions', says Stewart in a promotional video.
Clearly, his previous efforts to slum it in Pret A Manger didn't bring him close enough to the people he is hoping to represent.
Stewart seems to fancy himself as a High Tory George Orwell, aping the Road to Wigan Pier, living the lives of the dispossessed. He even visited Wigan as part of his much-derided #RoryWalks Tory leadership campaign, videoing his strange chit chats with locals for the consumption of the commentariat on social media.
But a press release for #ComeKipWithMe makes clear it was inspired by Stewart's Alan Partridge-esque solo ramble through northern Afghanistan.
In the early 2000s, Stewart slept in the homes of hundreds of villagers as he trekked across the country. During his ramblings, he was shot at and attacked by wolves.
He seems to think that with enough time sleeping on people's floors, and by force of his own personality, he can transform societies. In a 2010 New Yorker profile, he said of his time governing in Iraq: 'If only I worked really hard, and spent a lot of time sitting with sheikhs, and got my politeness right, and understood the culture, and got out in my boat in the marshes, and used my personality, I could build a state.'
Stewart may have abandoned his Middle Eastern adventures – perambulating in Afghanistan, smoking opium in Iran and governing a small region of Iraq. But his political instincts have stayed the same. He wants to bring his neocolonial noblesse oblige to London. To do this, he thinks he has to learn about the little people and our strange customs, habits and concerns.
Though Stewart may have many fans in the political class, the #ComeKipWithMe campaign shows his hilarious disconnect from ordinary members of the public. Sleeping with the natives is no way to bring yourself closer to the people.
Nevertheless, if any intrepid spiked readers want to invite Rory round for a sleepover, then you can sign up for #ComeKipWithMe here.
Picture by: Getty.
No paywall. No subscriptions.
spiked is free for all.
Donate today to keep us fighting.
Donate online
To enquire about republishing spiked's content, a right to reply or to request a correction, please contact the managing editor, Viv Regan.