Je suis Mila
A French teenager has been mobbed on Twitter, forced out of school and investigated by police for insulting Islam.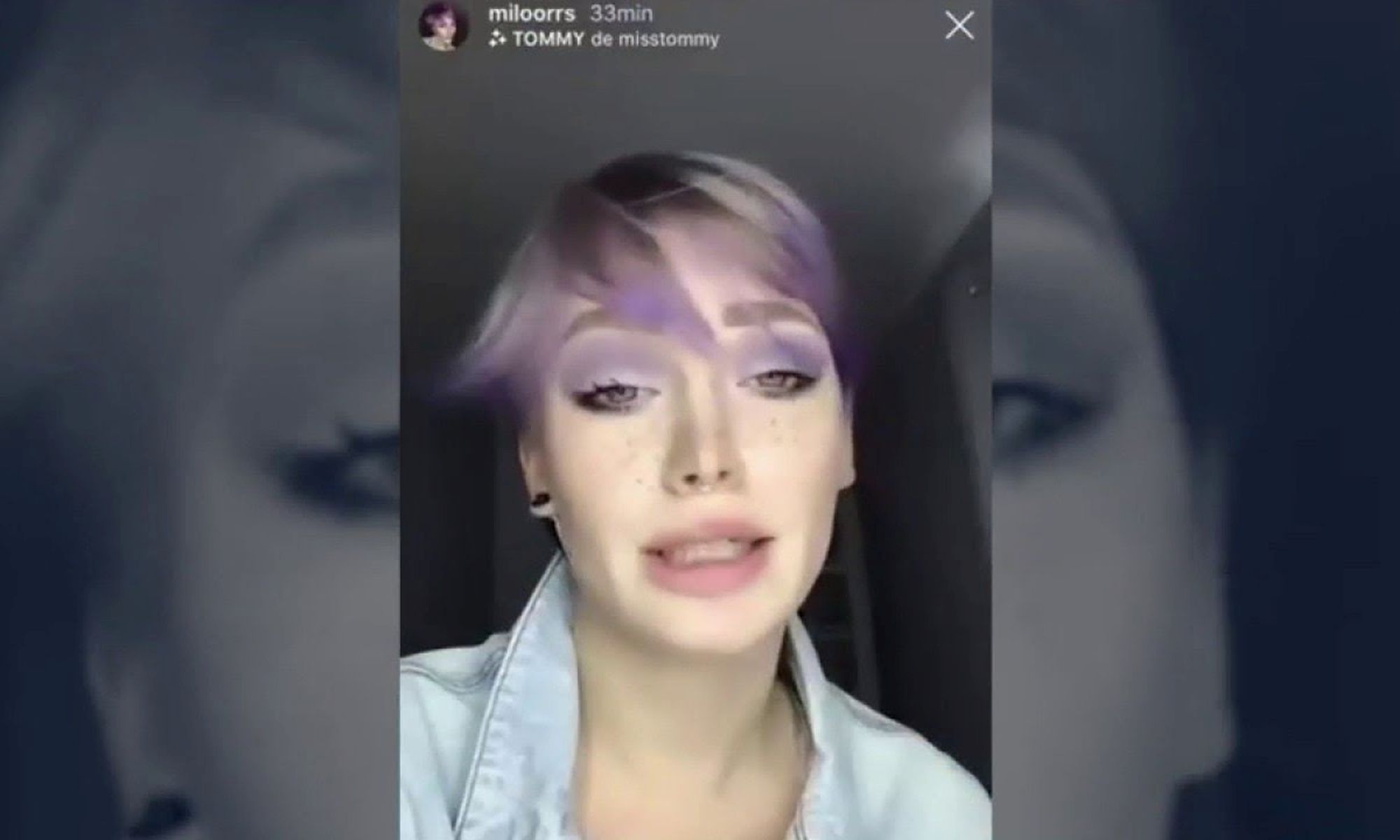 A 16-year-old has become the most hated girl in France after she criticised Islam on an Instagram livestream. Mila (who can only be identified by her first name) is currently cloistered in her house, living under police protection, and is unable to return to school.
During her livestream, a Muslim boy asked her out in the comments, but she turned him down because she is gay. He responded by accusing her of racism and calling her a 'dirty lesbian'. In an angry follow-up video, streamed immediately after she was insulted, Mila responded by saying that she 'hates religion'. 'The Koran is hateful… Islam is shit… Your religion is shit… I'd stick a finger up your god's arsehole', said the teenager.
The video went viral and was reposted on multiple social-media platforms. Before long, Mila was receiving death and rape threats, and her identity and school were made public. Her family and the local authorities have been unable to find her a school that will guarantee her safety.
The police opened two investigations in response to what has become known as 'l'affaire Mila'. One, still ongoing, is into the death and rape threats directed at the 16-year-old. The other was into Mila herself, for 'inciting religious hatred'.
The investigation into Mila has since been dropped. But that it was launched in the first place is nonetheless extraordinary. France, which usually takes pride in its tradition of secularism, effectively launched a police investigation into blasphemy. Five years ago, following the horrific slaughter of the Charlie Hebdo cartoonists, the French elite linked arms to declare 'Je suis Charlie' and vow to defend free speech against Islamist intolerance. Now the 'secular' French state appears willing to do the Islamists' dirty work by punishing those who blaspheme against Islam.
Both #JeSuisMila (I am Mila) and #JeNeSuisPasMila (I'm not Mila) have trended on Twitter. Mila's lawyer, Richard Malka, told The Times last week that, 'No human-rights association has protested or expressed solidarity with the girl whose life has suddenly been plunged into hiding'. 'It is the left that traditionally defends secularism in this country… It saddens me that it has not done so in this case', he lamented.
Far from offering solidarity, many public figures have denounced the schoolgirl. Abdallah Zekri, director of the French Council of Muslims, when asked about the threat to Mila's safety, said that she must 'live with the consequences of what she said' and that she has 'reaped what she sowed'. (Zekri was forced to retract his comments after a public outcry.)
Initially, Mila's main high-profile defenders came from the right. Nicolas Dupont-Aignan, leader of the right-wing Debout la France (France Arise) party, tweeted: 'Shame on the prosecutor's office which is treating the victim and her aggressors on an equal footing.' Julien Odoul, of Marine Le Pen's anti-Islam National Rally, tweeted: 'Islam is a religion. Religion is an opinion. An opinion can be subjected even to the most insulting criticism. Without free speech, France would no longer be France.'
By contrast, justice minister Nicole Belloubet made the ludicrous and illiberal claim that insulting religion 'breached' France's law on 'freedom of conscience'. Embarrassingly for the minister, it was quickly pointed out that no such 'freedom of conscience' law exists. (Plus surely the concept of freedom of conscience permits blasphemy.) Belloubet later backtracked on her comments, saying that there is a 'right to criticise' religion, but not a 'right to make threats'. Interior minister Christophe Castaner was then forced to clarify that 'the offence of blasphemy does not exist in this country and it will never exist under the authority of this government'.
L'affaire Mila should have been clear-cut. This was a case of a 16-year-old schoolgirl expressing a blasphemous opinion. Her views should be tolerated in any country that upholds free speech. Free speech includes the right to mock gods, prophets and holy books.
But today, things are less clear-cut. The politically correct notions of 'hate speech' and 'incitement to religious hatred' have essentially revived old and draconian blasphemy laws in a new guise. The effect is exactly the same – the censorship of criticism of religion. And while the French state did not go so far as to prosecute Mila for blasphemy, an intolerant Twittermob was on hand to ensure she was punished for her wrongthink.
We need to stand up for free speech against both the state and the social-media mob. Je suis Mila.
Fraser Myers is a staff writer at spiked and host of the spiked podcast. Follow him on Twitter: @FraserMyers.
Picture by: Getty
To enquire about republishing spiked's content, a right to reply or to request a correction, please contact the managing editor, Viv Regan.